Last Updated on 10 months by DiaryNiGracia
A Devotional Journal: Thankful from Within
What does it mean to have a grateful heart? A grateful heart is a heart that is full of love. It is a heart that has gone through experiences that see the ungrateful, leading to the realization that in life there is much to be thankful for still despite the hardships, and that is what leads the heart to persevere and be appreciative. This devotional book showcases various messages from the scriptures that encompass what it means to be grateful and full of thanks, and how to have a heart filled with it, through the greatness of the Lord and all that He has done.
"Gratitude lets us see our cup is neither half-empty nor half-full, but more than enough. " – Lisa Appello
Thankful from Within is a devotional book about what it takes to have a grateful heart using scriptures from the bible. It's about how one can achieve having a heart that is thankful and appreciative for everything the Lord has given, despite all the odds that may be against their favor, and at times where it feels like nothing is going right.
This book is a 30-day devotional journey towards achieving a grateful heart, involving a daily scripture one must read and reflect on with a given short discussion about a scripture, before shortly being followed by a short prayer. They will also use this to be able to share their own takeaways and reflection, as well as their own prayer for the day. It will help those who want to grow into their spiritual journey, learn about what they can do in order to achieve it, and how they can apply it to themselves.'
DOWNLOADABLE FOR FREE!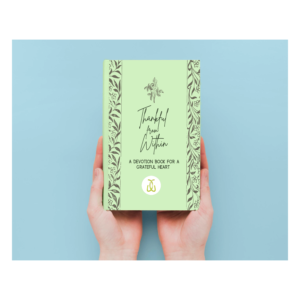 MUST-READ AND SHARE!
If you like reading this, please like and share my page, DIARYNIGRACIA PAGE. Questions, suggestions, send me at [email protected]
You may also follow my Instagram account featuring microliterature #microlit. For more of my artworks, visit DIARYNIGRACIA INSTAGRAM