Last Updated on 9 months by DiaryNiGracia
PANDEMIC-PROOF BUSINESSES
Similar to all the countries worldwide, the Philippines too was affected by the COVID-19 Pandemic. Businesses, establishments, different companies, and the workforce were all affected by the sudden health crisis in 2020. The economy of the Philippines was in sudden decline, thus resulting in some closure of restaurants and other businesses.
Mins to Read: 10 minutes
Age Bracket: 26 – 40 years old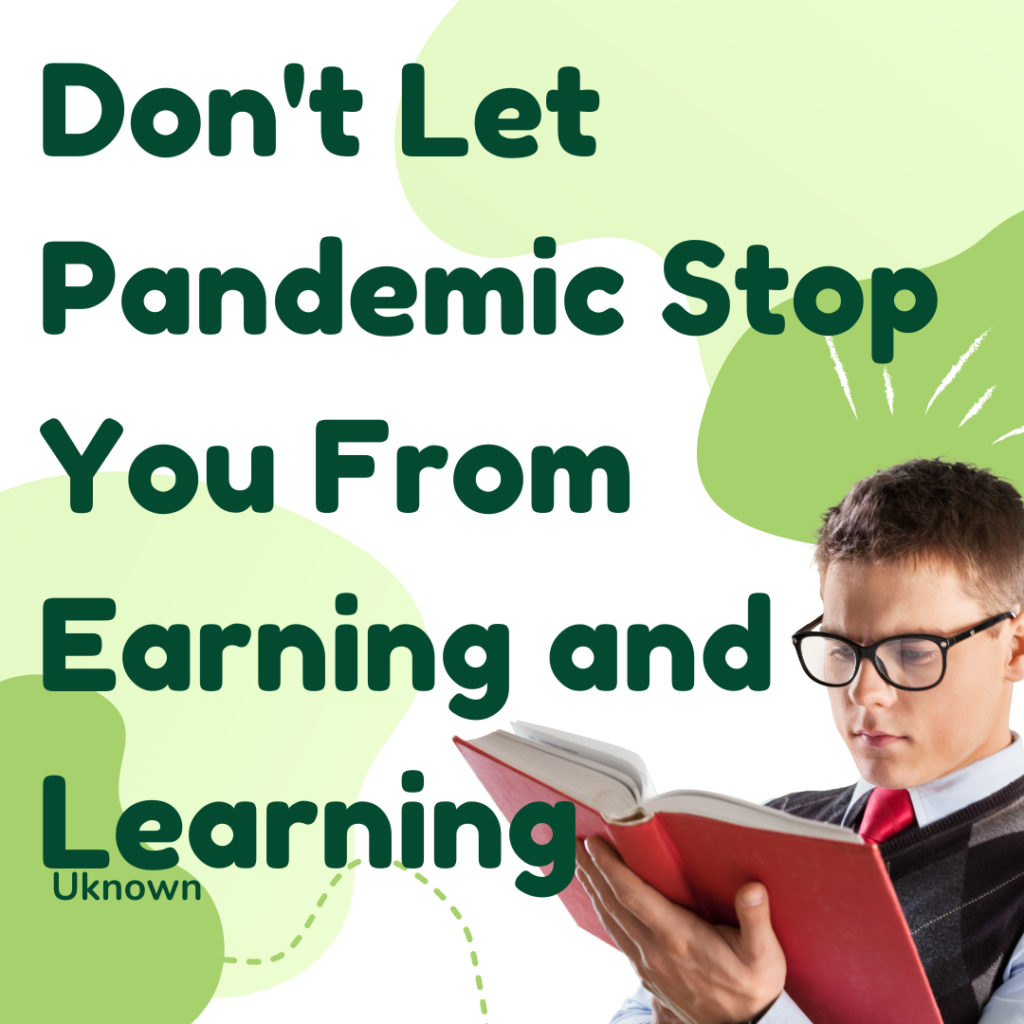 With the sudden change within the country, all was needed to adapt to the circumstances and the new normal. It would be great to consider what kind of businesses are stable and timely during the pandemic. Throughout the narrative, we will know different business ideas, opportunities, and tips on managing during a pandemic.
Water-refilling Business
We all require safe drinking water to quench our thirst and replenish bodily fluids. However, not all drinking water is created equal. Because it contains unfiltered chemicals and minerals, tap water is not entirely safe to drink. Meanwhile, bottled water is simply too expensive for daily use.
A water refilling station is an answer if you want cheap and safe water for daily consumption. Starting a water refilling business in your community is one of the best ways to generate a steady income stream. Even during a pandemic, the demand for water remains constant. Demand has increased because everyone is at home.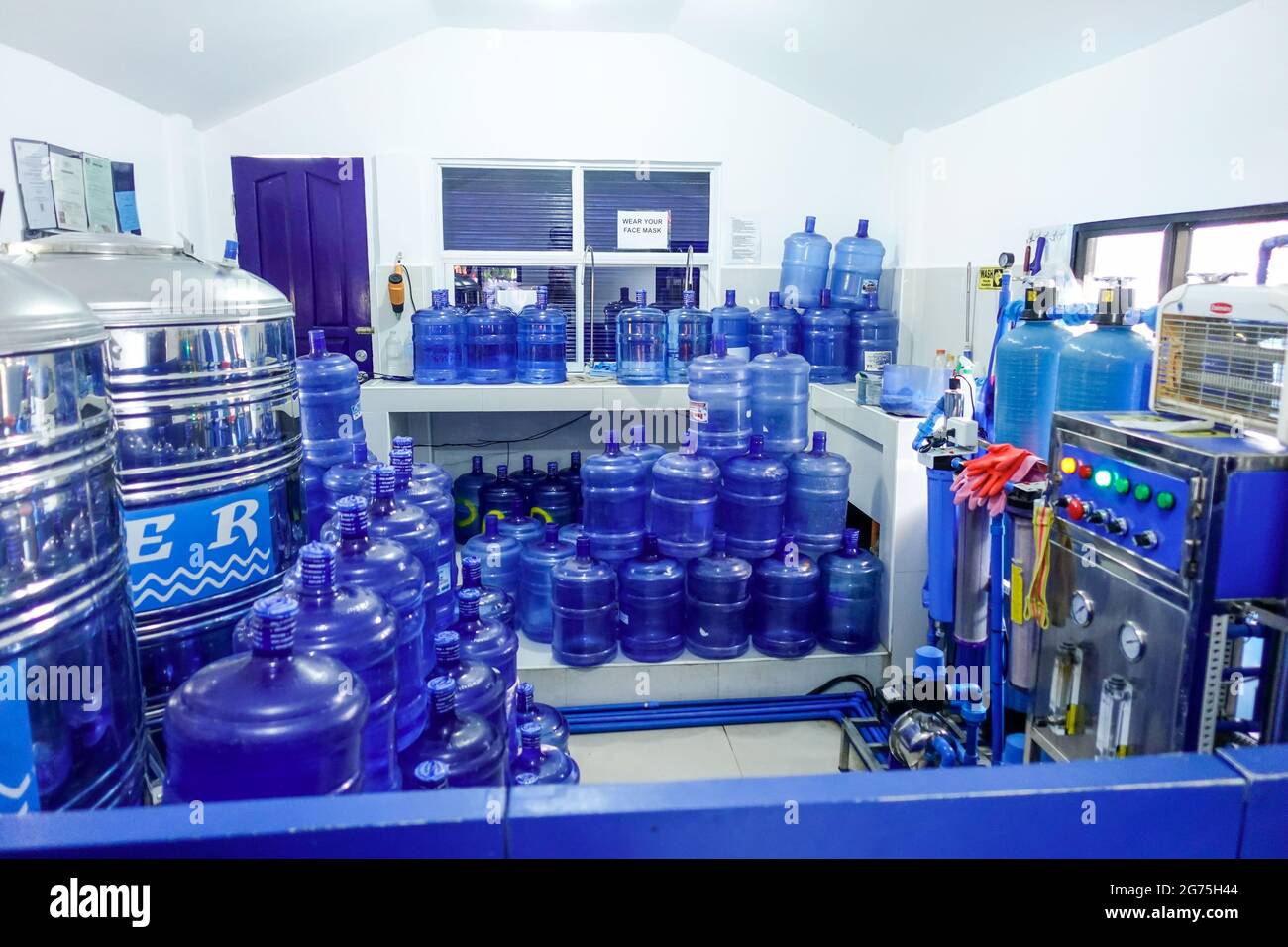 When starting a water business, you must consider expenses such as a water refilling machine, rent, employees, vehicles, etc. Ensure that your station meets all health and safety requirements. You can have a monthly profit of Php 30,000 to 40,000 given you have the right location and marketing.
Virtual Classes
During this pandemic in the Philippines, businesses are turning to virtual communication. This opens the door to an industry lurking in the shadows for many years, slowly progressing: virtual classes. This business venture may help you earn a minimum of Php 20,000 monthly.
There are numerous business models and niches into which virtual classes can fall. English teaching is one of the most popular and well-known. There are, however, many virtual classes available, such as yoga, business mentoring, and cooking classes.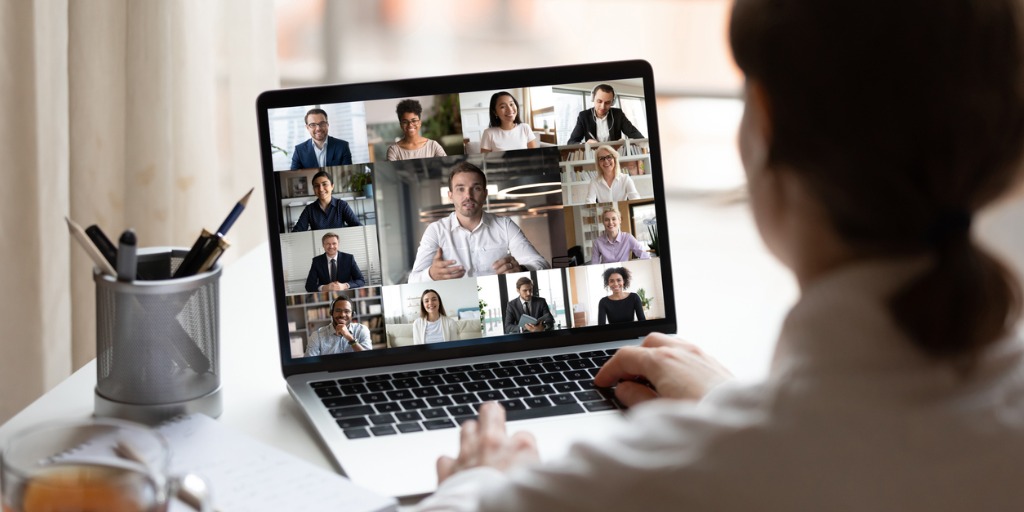 Similar to the previously discussed personal development businesses, virtual classes and business models based on are usually low on capital and required funds, which is one of the best business ideas in the Philippines during COVID-19.
E-commerce Store
Lazada and Shoppee are massive corporations that sell products all over Asia. Like YouTube and other websites, Lazada and Shopee saw an increase in traffic during COVID-19, providing an opportunity for entrepreneurs that are looking to start an online business.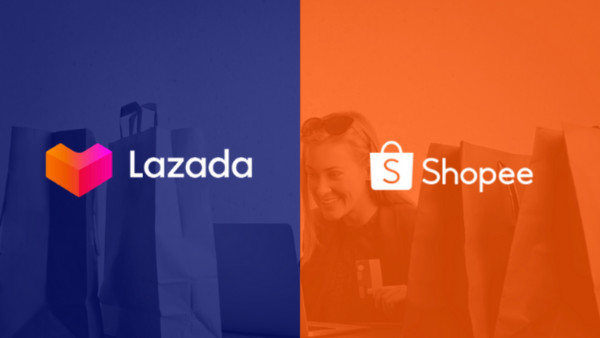 It has been previously mentioned that it is not always the most straightforward business. There are some advantages to becoming an e-commerce seller. One of the most common benefits is that you can select fulfillment by the company platform you choose, which means that they will deliver your items directly to the customer on your behalf.
Some disadvantages include the terms of service and fees you must pay as a Lazada and Shopee seller. If this is something you want to start with and do on the side, you may earn as low as Php 10,000 monthly. This varies depending on the products you sell.
Delivery Business
Lockdowns have given a lot of holdbacks on our day-to-day lives back when the surge of the pandemic was high, and while we can go to the store and get what we need, this hasn't stopped a surge in in-home delivery services.
When we think of home delivery services, we may think of FoodPanda and Grab, but in reality, there are many different delivery services besides food.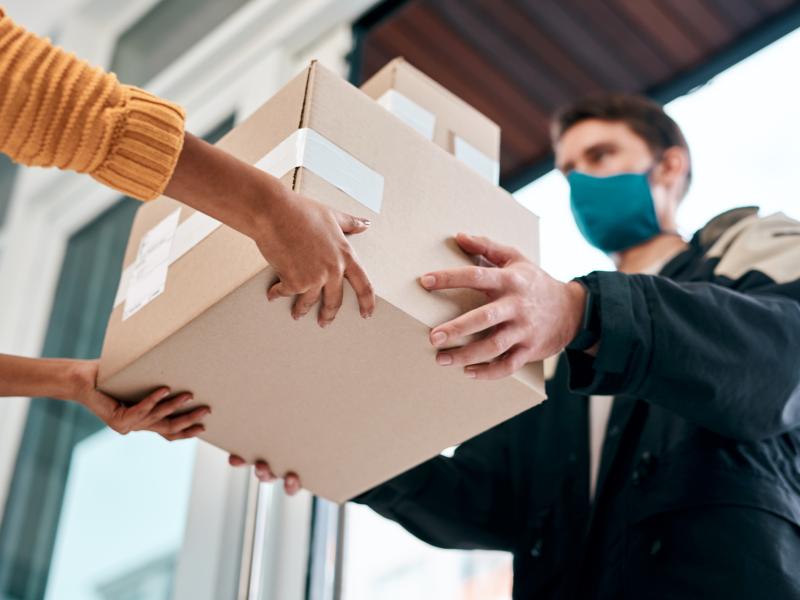 You can also deliver different things like household things, gym equipment, furniture, and such that cannot be transported by a motorcycle. It would be great to start a delivery business since everyone shops online and you can earn about Php 25,000 to Php 30,000 monthly.
Food Business
When in doubt, turn to food. After all, food will always be in demand. People are constantly looking for good food that satisfies their cravings.
You can begin your food business by renting a restaurant or stall space. Be innovative and think of new ways to do things. We should keep in mind that the Philippines is still in a pandemic, and people aren't going out, quarantine restrictions can temporarily hinder your success. As a result, having an online presence and delivery options is critical for businesses today. You can serve food to your customers in the privacy of their own homes.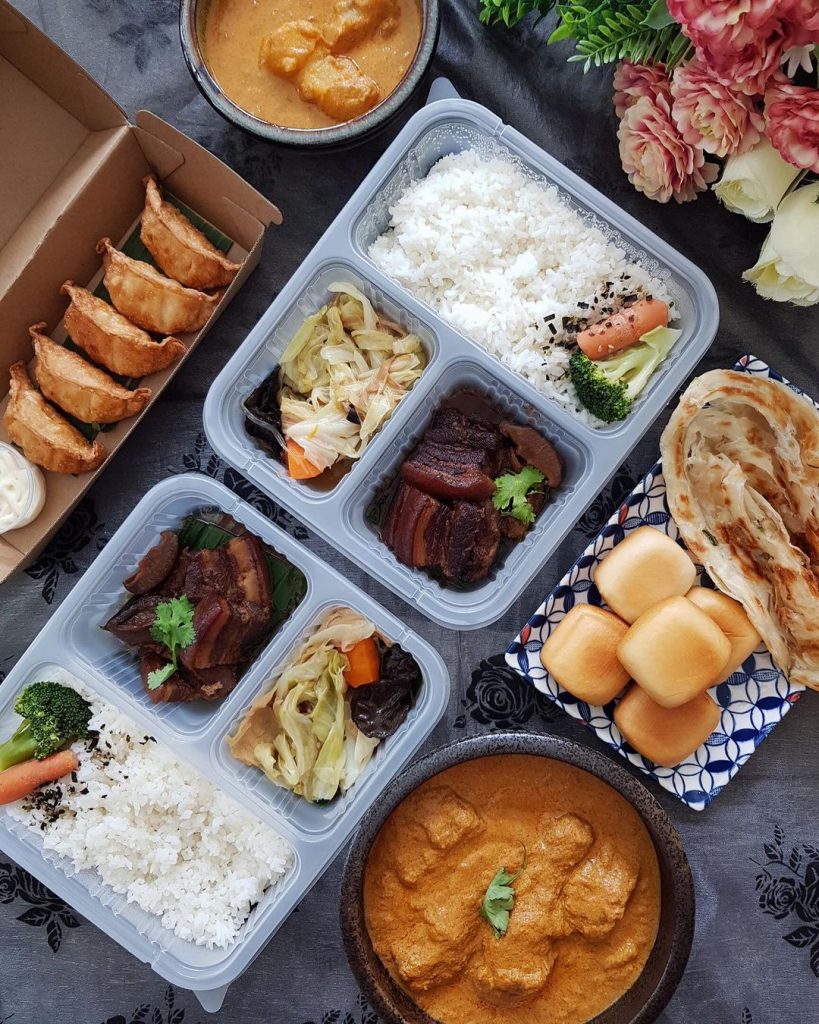 If a physical store's rent and utility costs are too much for you, you can start a food business from home! It will surely be a great amount of profit. Simply set up a social media page or website, and people can order from the comfort of their own homes. The profit depends on the type of food you want to sell, this may range from Php 15,000 to Php 20,000 monthly as a starting base with continuous sales.
Fitness Program
The gyms are still closed more than a year after the pandemic began. People want to be physically fit, but they lack motivation. All they need is someone to push and motivate them to achieve their fitness goals at home.
If you have a fitness background, you can start home workout programs that people can join via video conference. You can also create a diet/meal preparation plan for them. Nowadays, staying fit and healthy is critical.
Many personal testimonies from around the world have suggested that the pandemic has resulted in significant weight gain and unhealthy habits. Many experts have weighed in on the debate, and some countries have issued recommendations for healthy living to their citizens.
Excess weight can be a problem in the Philippines. It can impact a person's self-esteem and confidence, but it can also affect their overall health, leading to various severe diseases like heart disease and cancer.
Gyms and personal trainers are not the best Covid-19 business ideas in the Philippines because many parks and gyms are closed; however, when things return to normal, there will likely be an increase in demand for this industry. You may earn up to Php 30,000 monthly.
Anti-Bacterial, Home Scents, and Candles
This is possibly one of the best business ideas in the Philippines after COVID-19, and antibacterial equipment and products are in high demand during this pandemic. Due to fear, experts believe that public demand will continue in the coming years.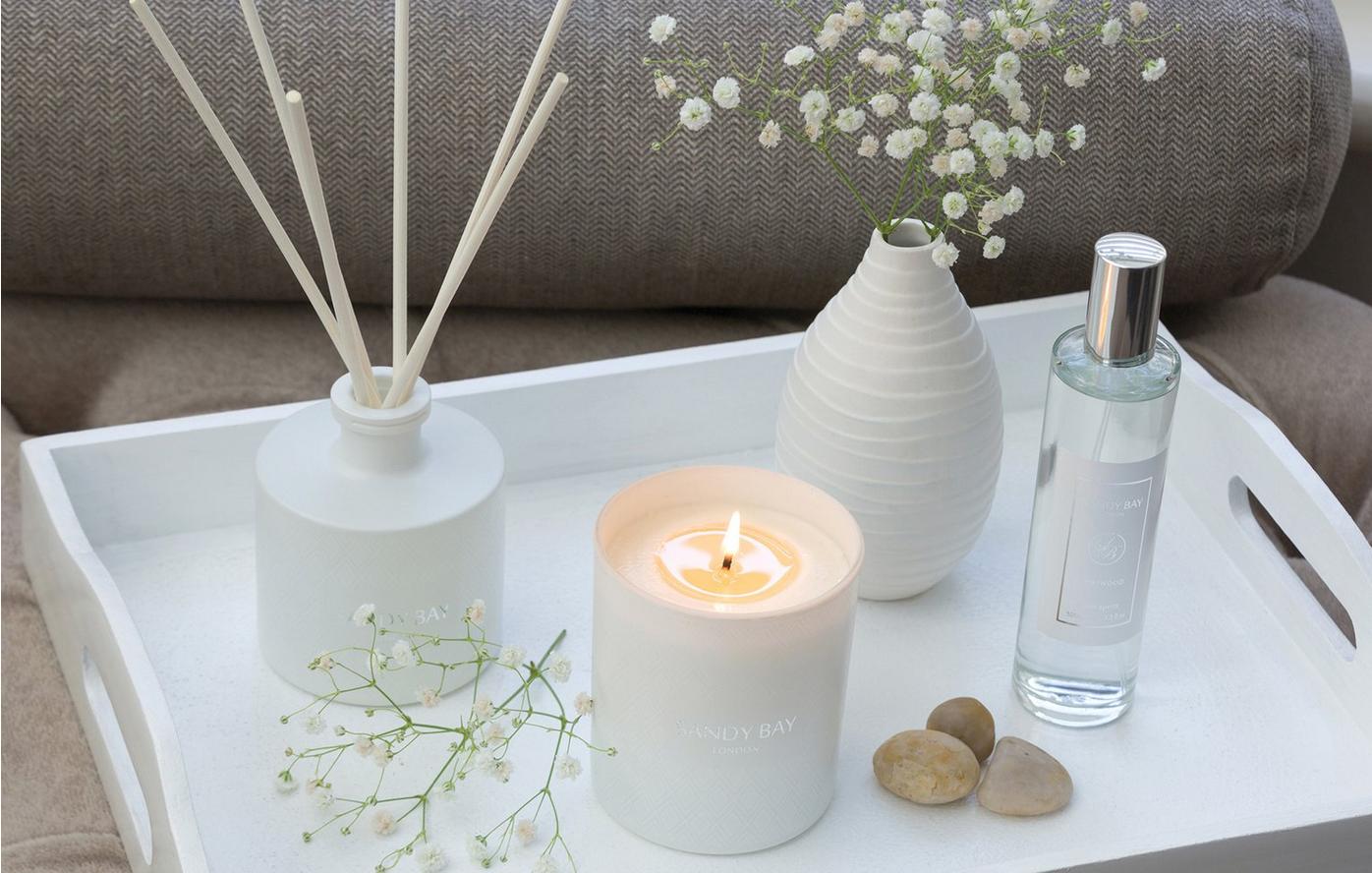 People are also interested in home scents and diffusers that give off a relaxing feeling in the spa, like peppermints, eucalyptus, lavender, and lime. These scents are also applicable to candles. It is effortless and handy to make homemade candles and would also be profitable. For starters, you may earn up to Php 10,000.
Rice Business
In the Philippines, rice is a staple food. After all, we are an agricultural nation, and everyone adores rice. Even amid a pandemic, the demand for rice remains steady and growing. Customers return to your store regularly, and food establishments place bulk orders. To sell rice, you won't even need marketing.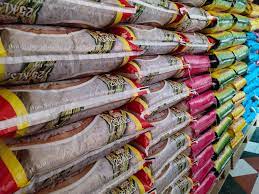 To begin a rice business, you must first obtain an NFA license. You will also need proper rice equipment and storage. Pests will destroy your rice if it is not stored correctly. Most importantly, remember to register your business with the DTI. Then you can start selling and earn money for as low as Php 20,000 monthly.
Handy Tips for Pandemic Businesses
Keep Some Money Aside: It is clear from looking at many different areas of the Philippine economy that some industries are fluctuating, and while this is normal at times, it is also unpredictable; thus, it is best to keep some money aside for a rainy day.
Focus on Online Streams: Traditional businesses in the Philippines are some of the most brutal hits because some cannot take the business online, but if there is an area of your business that you can take online, all can be continued for a much lower cost, then it may be wise to do so.
Network with Others: Businesses in the Philippines need all the assistance they can get during COVID-19. This includes acquiring new customers as well as encouraging repeat business. Networking with others is essential for developing a strong customer and business base and should not be overlooked.
MUST-READ AND SHARE!
2023 Your Practical Wedding Guide
Your Ultimate Access to Kuwait Directories in this COVID-19 Crisis
Investments and Finance Ultimate Guide
OFW FINANCE – Money News Update that you need to read (Table of Contents)
A Devotional for having a Grateful Heart
Stock Investment A Beginner's Guide
How To Save Money Amidst Inflation
Philippines Best Banks with High-Yield Savings Return
Essentials Before Applying For a Credit Card
Credit Card Starter Guide for Beginners
If you like this article please share and love my page DIARYNIGRACIA PAGE Questions, suggestions send me at diarynigracia @ gmail (dot) com
You may also follow my Instagram account featuring microliterature #microlit. For more of my artworks, visit DIARYNIGRACIA INSTAGRAM