Voucher Lover's Guide to Online Shipping
The way of life in modern times has changed. People find it time-consuming and uncomfortable to visit crowded markets. E-shopping is thus a blessing because it saves a lot of time. Online shopping refers to a procedure where customers use the Internet to directly purchase goods, services, etc., from a seller.
Minutes to Read: 10 minutes
Age Bracket: 12 -45 years old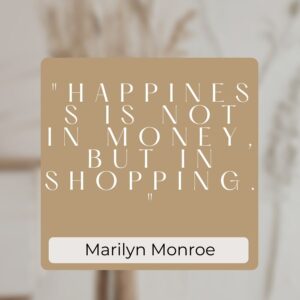 Customers can browse online stores while lounging in their homes or seated in front of a computer. Many customers have access to the Internet at work and home, and online retailers are typically open 24 hours a day. Therefore, shopping online is very convenient for them. One of the fascinating aspects of internet shopping, especially during Christmas, is that it eliminates the need to stand in line or hunt through a store for a specific item.
What is online shopping?
Online shopping, sometimes known as e-commerce, is the process of looking for and buying products and services using a web browser to access the Internet. The real draw of internet shopping is that customers can locate and purchase the products they need without ever leaving the house (and have them delivered to their front door).
Online Shopping Platforms in the Philippines
The e-Commerce Philippines 2022 Roadmap gives our citizens a clear roadmap for how our nation can utilize e-potential. We can additionally use the nation's rapidly expanding e-Commerce to strengthen our economic expansion.
We've already observed lockdowns in action because of how e-Commerce has saved us and shown itself the capability to fill the hole created by failing brick-and-mortar enterprises to effectively serve our population, delivery services, and online shopping.
Here are the common online shopping platform used in the Philippines:
Ecommerce stimulates the economy by fostering innovation, raising productivity, and enhancing the purchasing experience. Additionally, e-commerce offers chances to preserve the environment for both environmentally concerned buyers and sellers. As more marketers are now focused on performance and really measuring the impact of their investment, there's more focus on how you actually drive consideration to purchase.
In this article, you will find the commonly used online shopping platforms in the Philippines.
1.     Shopee Philippines
a. History
Shopee, a socially focused, mobile-first marketplace where users can browse, buy, and sell things, made its Singaporean debut in February 2015. Due to the numerous things you can accomplish with Shopee, it is the most popular e-commerce platform in Southeast Asia. It is user-friendly and simple to use, and it enables merchants and customers to both have guarantees that their end of the agreement is protected.
For individuals who are not familiar with Shopee, the accessibility it offers will help them become better buyers and sellers. Shopee addresses common issues like theft, transactional matters, and the challenge of contacting someone in person. Customers may be sure that their purchases will be delivered securely to their homes thanks to the Shopee Guarantee billing system.
b. Offers Available on Shopee
Purchase or Sell Products Easily
The process of purchasing on Shopee Philippines is straightforward. On the Order page, sellers access transaction data for clients who are now interacting with them. The ship-by dates and modes of transportation for each purchase may be seen on the To Ship page. Customers can also view order information and track these details by selecting the Details button. Have you ever felt misled by internet retailers after making a purchase, only to become impatient with the delivery process because it was taking too long? Shopee can assure customers that their money will be paid to the retailer once the desired item has been received thanks to the Shopee Guarantee payment guaranteeing system. Customers may anticipate receiving their items within ten days of clearing their funds.
Play games to get coins and bonuses
Shopee online aims to make their customers' experiences more enjoyable and keep them using the application for a long time, even though online purchasing may seem uncomplicated and straightforward. Shopee Games offers precisely this. Visitors could use the Shopee system's virtual currency, known as Shopee coins, to acquire coupons at checkout and save money, or they might win a line of product replacements or refund in exchange for playing games. Data science has also aided the development process. When the company realized its clients having fun with its selection of in-app games, it created a brand-new pastime called Shopee Farm. The website allows users to nurture plants that develop over time and produce rewards once they are entirely designed.
You did understand correctly. When customers shop on Shopee, shipping is free. Depending on your order, delivery can be had for as little as Php299 and has a weight limit of 5 kilograms. Purchases you submit with a minimum of Php299 per shop will be refunded up to Php50 to Php75 to cover shipping charges. For Metro Manila, Visayas, and Mindanao, the maximum repayment via Shopee coins will range from Php10 to Php99, depending on the purchase size.
Shopee Loyalty Program: Classic, Silver, Gold, and Platinum
You advance one membership tier for each purchase you make through the app, with each level providing you with more privileges and extra prizes. The new rewards program is one of the many components that make up Shopee Loyalty. As previously mentioned, there are four levels of the subscription service: Classic, Silver, Gold, and Platinum. Except for Classic, each loyalty tier will receive a unique assortment of gifts each month.
Customers of Shopee must complete a certain number of orders every six months to maintain their rank or move up a level:
Classic Member – less than 10 orders
Silver Member – 10 to 24 orders
Birthday voucher
Free shipping special
Gold Member – 25 to 44 orders
Birthday voucher
Free shipping special
Sitewide free shipping
Platinum Member – 55 or more orders
Birthday voucher
Free shipping special
Sitewide free shipping
20% cashback voucher
Exclusive Vouchers
Exclusive discounts
Priority CS (upcoming)
c. Why Shopee?
Shopee gives its users more power than just the ability to buy and sell things by enabling them to interact with one another and create a networking-like atmosphere. The way that Shopee collects customer data and then uses cutting-edge AI to mine that data to give their customers fresh, personalized content is another fantastic advantage.
They were interacting with pals while shopping next to one another. Don't you think that will be enjoyable? In an online setting, my pals and I are out shopping. The expansion of entrepreneurship is digital, as Shopee suggests. Their widespread success with interactive experiences has established the benchmark, and their influence on the e-commerce industry will only increase over time.
2.     Lazada Philippines
a. History
That vision came to life into something much more tangible in 2012. A firm unlike anything else on the market, Lazada Group was founded with the backing of one of the most significant startup accelerators in Germany and the support of the Turkish Inanc Balci as CEO. The company is stationed in the Philippines and initially served five neighboring nations. Initially, they concentrated on consumer electronics and devices, one of the markets historically performing fastest in Asia. However, they always intended to broaden their collection and category range, which they accomplished as soon as they had the chance.
b. Lazada Making a Difference
In addition to its goods and services, Lazada has several unique qualities related to operational factors that also contribute to its success.
 Logistics: WE GET IT THERE
They can provide their customers with a service in which they have complete control of the distribution chain because of their well-designed structure and significant investment in logistics (they have warehouses in 17 cities around the nation).
Almost any product is just a click away, thanks to the end-to-end logistics capabilities and total control over their supply chain. Their investment in warehouses, sorting facilities, and digital technologies complement their partner network and their cross-border and last-mile arrangements in each country. They have fulfillment centers spread across 17 Southeast Asian cities.
Technology: A SMARTER WAY TO SHOP
At Lazada, they use both established and cutting-edge technologies to reinvent the shopping experience. They can immediately adjust to shifting demands and circumstances by utilizing data in real time. They link people to brands, design unique experiences, and have developed into a retail location where customers go for both entertainment and shopping. And they keep extending the limits. Lazada is powered by the most scalable and competitive product and technology solutions for the coming decade thanks to Project Voyager, our technology stack created in collaboration with Alibaba.
Payments: SAFE, SEAMLESS TRANSACTIONS
Southeast Asia's most secure payment and financial services infrastructure is being developed to ensure safe and easy transactions.  They've developed a range of options that adapt to existing tastes while easing users towards digital payments with simple, reliable solutions in an area where e-payment and eCommerce adoption is still in varied phases of development.
c. Why Lazada?
LAZADA has long been a leader in the development of Cash on Delivery, contributing significantly to the organization's success. You get the most excellent products from the group at the best rates by ordering and having the option to pay upon delivery. Lazada has created the Lazada Preferred Seller Program as a voluntary initiative to honor its dedicated marketplace vendors who have excelled on our platform.
3.     Shein Philippines
Fashion, previously solely accessible at retail stores and shopping malls, is now accessible on our mobile phones, laptops, and tablets, thanks to the increasingly digital era. Today, we can shop online for our favorite shirts, t-shirts, jeans, trousers, shoes, and more. The user-friendly eCommerce websites and programs bring various products from many categories and ensure delivery to our door with the lowest fees. One international B2C quick fashion brand is Shein, which offers the most fabulous clothing and accessories for women, men, and children. It also offers stylish accessories and other things that are in style.
a. History
Shein is a 2008-founded B2C rapid fashion business owned by Nanjing Lingtian Information Technology Co. Chris Xu founded the industry, which has its headquarters in China. Both men's and women's clothing are the main focus. Other clothing categories that Shein carries include children's clothing, accessories, luggage, and shoes. Along with consumer markets in other countries, the corporation primarily targets consumers in America, Europe, and the Middle East. Shein has something for everyone, whether they prefer boho skirts, graphic tees, stylish swimwear, or patterned blouses.
b. The largest fashion retailer in the world, how did Shein get there?
Chinese businessman Chris Yu, an SEO specialist, founded Shein in 2008. Yu had previously created an online wedding dress business with three of Shein's top executives. However, she later abandoned it to concentrate on womenswear with the brand initially known as "SheInside."
To make it easier to find online, it changed its name to Shein in 2015. Around this time, the company truly started to flourish, and Shein became the world's fastest-growing fashion shop.
But how did it manage to achieve it?
Although the store may not be well-known to people over 30, Shein is currently the most popular option for Gen Z customers. According to estimates from Chinese broker Zheshang Securities, the world's most popular shopping app generated $20 billion in sales last year. With sales still increasing quickly this year—downloaded twice as frequently as Amazon's app last year—it is expected to outperform Zara owner Inditex.
Shein's success has been heavily reliant on social media. The company has more than 26 million Facebook fans and 24 million Instagram followers, and its "Shein Hauls," in which influencers try on clothes, unpack their Shein delivery, and discuss their feelings on video, have gone viral and received billions of views on TikTok and Facebook.
Shein's success stems from the fact that it has dramatically boosted the fast fashion business model. The company employs algorithms to identify the most recent fashion trends, which its 2,000-person design team then uses to develop a staggering 6,000 SKUs of new products every single day.
But with fewer than 100 products requested, Shein makes lines in tiny numbers instead of ordering thousands of each item. The company then monitors each item's performance using real-time data, placing quick orders for more popular SKUs while cancelling less successful ones.
Shein provides Gen Z youth with everything
Shein has achieved success through e-retail, like its major competitors. From formal to casual, summer clothing to winter collections, they offer it all at reasonable costs.
Additionally, they don't just stick to one particular body type but adapt to the market's wants. They have expanded into several categories in addition to their primary collection. They have a luxury range called MOTF OFFICIAL, a plus-size collection called SHEIN CURVE, and a beauty line called She Glam. Additionally, they debuted a #SheinAtHome line that included cookware, bedding, and home furnishings.
c. Why Shein Philippines?
Shein adopts a different strategy from most fast-fashion businesses by bringing primarily Chinese fashion trends to the West. Shein has embraced social media to persuade customers worldwide to buy its Asian-themed clothing and accessories, which range from adorable hair accessories to dresses inspired by K-Pop icons.
Shein uses online fashion influencers like Jourdan Riane and Georgia Toffolo to identify potential customers and then executes a variety of sponsored TikTok promotions to boost online sales.
Numerous internet consumers and fashionistas are interested in learning the same thing: Is SheIn trustworthy?
The simple response is yes, even though many online reviews claim otherwise.
Although SheIn is a respectable clothes company, you should use caution whenever you shop.
4.     Zalora Philippines
Asia's leading online fashion and leisure retailer is Zalora Philippines. The Philippines, Hong Kong, Taiwan, Singapore, Indonesia, Malaysia, and Brunei. The company was founded in 2012. Global Fashion Group is the top online destination for fashion and lifestyle in developing regions, including Zalora.
For men and women, Zalora has a wide selection of top worldwide and domestic brands and goods in the categories of clothing, footwear, accessories, and beauty.
Zalora is an online shopping destination with limitless fashion options, offering up to 30-day free returns, quick deliveries as fast as 3 hours in select areas, free shipping over a specific spend, and several payment ways, including cash-on-delivery.
a. History
Profile of the company Zalora Philippines. A pivotal juncture in the growth of his fledgling business in May 2015. In just three years, Zalora went from being an obscure player in the Philippine fashion retail market to becoming well-known throughout the Southeast Asian archipelago.
Campos and his team accomplished a lot in this period, including establishing one of the nation's first online shops, creating a logistics network from scratch, increasing user growth, and signing notable brands to sell on Zalora.com.ph.
But now that his investors were ready, he needed to change course and concentrate on making money within the following two years.  Southeast Asian online fashion retailer Zalora Group, with its headquarters in Singapore, included Zalora Philippines in its network of operations.  The Worldwide Fashion Group (GFG), which controlled online fashion stores and brands in emerging regions worldwide, included Zalora Group in its global organization
b. The Advantages of Buying on Zalora
Start your fashion adventure by amassing a comprehensive collection of off-duty staples and basics. Consider t-shirts, denim jeans, melayu clothing, palazzo trousers, pencil skirts, summer shorts, sunglasses, and other basics of daily life. Discover fresh ideas from all of our fashion-focused editions, which include anything from party-ready gowns to eye-catching evening attire. Suits and blazers designed for the office and beyond will keep you looking sharp.
Remember to coordinate your shoes with your clothing, whether conventional flats, stiletto heels, boots, or leather lace-ups. Choose from a wide selection of outerwear, including lightweight jackets, leather jackets, denim jackets, and comfortable sweaters, to outfit yourself for any season.
Zalora offers a wide range of accessories for its fashion designs, including bags, cosmetics, and sports and lifestyle items. Customers of Zalora can also shop following the most recent fashion catwalk trends, such as a monochrome edit, athleisure styling, or this season's highlights.
Their web store is user-friendly and well-designed. Step-by-step instructions are provided to customers and clients so they can quickly and swiftly make their purchases.
Easy and secure shopping and Free delivery
Once the required items are in the shopping cart, clients can select from several safe payment methods. Simple payment methods include invoicing, direct debit, prepaid, and credit card.
Customers are updated on the status of their orders following a successful order. Every customer receives a tracking number so they may monitor their order from placement to delivery.
When a customer's basket meets the minimum size requirement at Zalora, they are eligible for free delivery. There is always variety in shoes and clothing. A shoe, for instance, might not fit. Within 30 days of delivery, returns are accepted at Zalora.
Detailed and Tailored Service
Customers and clients can ask for knowledgeable customer assistance about "footwear and fashion" by calling the customer care hotline or using the customer service live chat feature. Customers can choose from a wide variety of personal, professional, and quick services.
Customers may find well-known brands like Nike Philippines, American Apparel, New Look, River Island, and many others on Zalora. Zalora shoes: are they authentic? Sure, it is. Unique items are offered for sale on Zalora.
c. Why Zalora Philippines?
Zalora is a fantastic website overall. It offers a good platform for internet shopping for busy people who are constantly on the move and can hardly stop by the mall to buy cosmetics or some clothes. Overall, people enjoyed the site's selection of products and quick shipping.
Top 5 Enhanced Online Shopping Security
Online buying has significantly increased during the last few years.  Major e-tailers now give customers additional choices and product selections, and brick-and-mortar retailers provide their online incentives to stay competitive and take a piece of the online market.
Additionally, thousands of people who previously shopped at their local stores for items they used to purchase online have done so due to the Covid-19 outbreak.  Unfortunately, as online consumer activity has grown, so too have cybercriminals' efforts to prey on the gullible and ignorant, leading to significant losses for those who fall victim to these dishonest people.
Here's some tips you need to remember when shopping online:
1. Abstain from "too good to be true" offerings.
Any online retailer making exorbitant price claims should raise suspicion. If the price is too low, think about whether the seller obtained the goods legally, whether you will ever receive what you paid for, whether the goods are genuinely the brand advertised or a low-quality knockoff, and whether you will be able to return broken items, and whether the seller is making extra money by selling your financial information.
Like their physical counterparts, shady internet retailers may advertise an impossibly low price before trying to trick you into buying something else by claiming the item is out of stock. This tactic is known as a "bait and switch."
2. Avoid using online stores that ask for more information than is necessary to complete the transaction.
Expect to give a payment method, shipping address, contact information, and email address; if the vendor asks for further details, leave.  Never allow them access to your social security number, bank account details, or license number.
Some businesses will ask you about your hobbies, but you should never have to answer them, and you should be careful about sharing that information.
Your information may be shared, rented, or sold by the vendor.  Review the site's privacy statement for more information on your data's sensitivity.
Many businesses expressly specify that they do not share, sell, or rent customer information, yet, some companies claim that they control your data and may use it however they see fit. Rely on businesses that protect your privacy.
3. Know the vendor and their track record.
Shopping at their online store is safe if you are familiar with the business. If there's a problem, you can always walk into the nearby store for assistance, and if you know people who have consistently had good experiences with the online store, you may feel confident in the site's quality.
It might still be the best option if you don't know the store; you must exercise a little more caution. Investigate the store's history on your own by visiting websites that analyze e-commerce sites. Don't place an order from a store's website if reviews are either negative or nonexistent.
4. Fill up the address bar with the URL.
Phishing email scammers count on you to follow the email link to a retailer's "website." The same is true for links on negative search results. These links, however, actually take you to websites that are identical in appearance but are not. Therefore, when you enter your username and other personal information into the online shopping website, you provide it to a cybercriminal.
Therefore, it is much safer to type the retailer's URL into the address bar of your web browser to ensure that you are heading to the proper, authentic retailer's website. This straightforward activity can help to stop you from visiting a bogus or malicious website, even though it could need a bit more work.
5. Avoid logging into internet accounts using public WiFi.
Free Wi-Fi is frequently offered in coffee shops, resorts, restaurants, and other public spaces. This can benefit from checking email, texts, browsing the web, and other online activities. But there is a significant security risk when using public Wi-Fi to get into a private account.
Clever hackers can hack Wi-Fi signals or even set them up to fool you into connecting to them. \And they have access to everything you do on your laptop or personal mobile device. In other words, the hacker will get your username and password if you go into an online merchant or banking account.
Summary
Online buying is, on the whole, a relatively safe pastime. Individuals themselves, as well as their internet and online buying behaviors, are what contribute to the danger. And it is precisely what online crooks rely on.
Being cautious when utilizing free WiFi at physical retail establishments is also crucial. Understandably, you might want to check some online retailer websites to see if they offer better discounts when you are in a shopping mall and are about to make a purchase.  However, hackers are relying on this, and they can intercept your data and your passwords, login information, and financial details. When you're out shopping, it's safer to use your mobile phone network to browse the Internet.
They count on you not knowing how to identify phishing emails and how to avoid them. They count on you to utilize simple passwords or the same login information across your internet accounts. They count on you signing into private accounts over a public WiFi network. Essentially, they count on you, the customer, to disregard a few obvious, common-sense instructions.
And if you don't, they may succeed in their attempts, which may cost you much more than the money in your bank account – it may cost you your identity, which could result in a variety of personal and financial issues.
MUST-READ AND SHARE!
2023 Your Practical Wedding Guide
Your Ultimate Access to Kuwait Directories in this COVID-19 Crisis
Investments and Finance Ultimate Guide
OFW FINANCE – Money News Update that you need to read (Table of Contents)
A Devotional for having a Grateful Heart
Stock Investment A Beginner's Guide
How To Save Money Amidst Inflation
Philippines Best Banks with High-Yield Savings Return
Essentials Before Applying For a Credit Card
Credit Card Starter Guide for Beginners
If you like this article please share and love my page DIARYNIGRACIA PAGE Questions, suggestions send me at diarynigracia @ gmail (dot) com
You may also follow my Instagram account featuring microliterature #microlit. For more of my artworks, visit DIARYNIGRACIA INSTAGRAM