Last Updated on 4 weeks by DiaryNiGracia

Education Tips for the Mommies
One of the most formidable instruments in the world is education, and children who receive the highest quality of education usually go on to improve the world for both themselves and other people. You are aware of the particular responsibilities of being a parent if you are a parent, want to be a parent, or plan to become one. And in the Philippines, many parents take the initiative to enroll their kids in private schools to meet the challenge.
For the academic year 2022–2023, the Department of Education (DepEd) reported enrollment of over 27.1 million students.
Minutes to Read: 16 minutes
Age Bracket: 12 -45 years old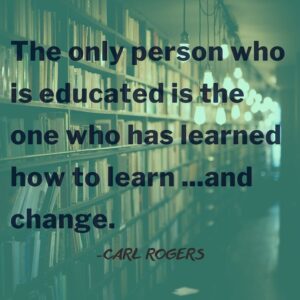 Top 10 Schools in the Philippines
What Millennials Think About Education
As an OFW's Parents
Lakbay Aral
Why choose private education?
When parents are considering sending their children to a private school, they have various options. While private schools will give pupils a more individualized learning experience, public education isn't necessarily less competitive.
In contrast to public schools, private schools only have one teacher for every 40 students at most. While at public schools, teachers teach a larger class size. A private school will also provide students with better supervision by teachers, making it more accommodating, particularly for kids with special needs and those who could learn better with more direction from their teachers. Lastly, private schools typically feature complete and superior learning facilities compared to public schools nationwide.
There are several causes for this rise in private school enrollment, but most of the time, private school education is seen as being of a higher caliber than public schooling.
Private institutions profit from the ability to use independent resources to give their pupils a compelling, engaging, and high-quality learning environment, which most public schools cannot do without involving the government.
Additionally, compared to public schools, the teacher-to-class ratio is smaller, and the curriculum includes a variety of specializations and even adaptations to suit the academic and extracurricular preferences of the student body.
You already know why sending your kid to a private school would be a good investment if you are contemplating it. Here is a rough breakdown of those prices to better educate you.
The Gap Between Public and Private Schools
The school you choose will determine how much money you will need for your child's education. Do you have any plans to send your child to a private school? Or are you eager to include them in the public education system? Several variables, including whether you'll send your child to a private or public school, affect the rising cost of education in the Philippines.
Here are some of the similarities and differences between public and private schools in the Philippines that you need to consider when making your decision.
Yearly Tuition
Each school's annual tuition is unique, as are regional differences. Private schools in Metro Manila., for instance, could be more expensive than those in Bulacan.
Similarly, the size and reputation of a school can influence its price: established private schools with a track record of offering high-quality education may charge more than a relative newcomer with a small school.
The annual tuition fee range for private schools in the nation is as follows, nevertheless, for general consideration.
Amount spent overall on education.
The annual tuition charge and the number of years a student must spend at that level are multiplied to determine the overall cost of private school education. This translates to 6 years for elementary education, six years for high school, and four years or longer for college in the Philippines.
It is prudent to plan on annual tuition fee increases of at least 10% just to be safe. Once more, this is dependent on several variables, such as the school's standing, the curriculum's design, the size of the institution, and its student body.
Putting aside incidental costs, enrolling your child in a private school for their whole elementary through high school career would cost you a lot. Here is a summary of the costs based on the current tuition rates, not considering inflation or tuition fee changes.
Expected additional costs
When enrolling your child or children in a private school, you must consider more than simply the tuition. One reason a private school may be superior to a public school is that it provides a level of education that frequently includes better facilities and extracurricular activities.
PTA dues, school uniforms, supplies, books, and other tools or materials for instruction are some examples.
Additionally, make sure to account for prospective fees for field excursions and other extracurricular school activities. Don't forget to consider daily allowances, extra cash for educational expenses, and transportation plans.
Many extra costs for both private and public schools
Public Colleges VS Private Colleges
As we've just discussed, a career in any of the above can be rewarding and challenging. But, whether you are going to a public or private college, your choice will ultimately depend on your personal preferences and financial needs.
Private colleges tend to be more selective and offer a better level of education than their public counterparts. Private universities cost more, but they usually provide a higher-quality education than public schools.
Public colleges and universities are often less selective, so students who apply have to compete with thousands of applicants. This is an advantage if you're looking for the best education possible. The difference between private and public institutions comes down to money.
When choosing a school, it's essential to consider whether you want a four-year or two-year degree. Your choice will also depend on whether you plan on working full-time after college or returning to school.
If you're deciding between two schools, consider the following questions. Cost What's the cost of the tuition? Is it based on state income tax or property taxes? How do you pay for books, room and board, and other expenses? Are there any financial aid programs available for low-income students?
What Millennials Think About Education
Rapid transformation characterized the Millennial generation's formative years. Their adult lives have coincided with the internet and mobile technology development due to technological change.
Education after high school is now more critical than ever due to economic development, yet some Millennials are questioning the usefulness of college due to difficult economic conditions. More two-income and single-parent households are attempting to raise their children while also trying to make ends meet as a result of cultural change, which has changed the responsibilities of families and parents.
Many millennials now have kids in public schools. Because of the rise in two-income households, which has changed what parents can do for their children these days, millennial parents have higher expectations for their children's schools.
Parents have high expectations for the schools their children attend because they want the best for their children but know they can't do it all. Social and economic position significantly influences opinions about public schools. Lower-income parents and parents without a college degree consistently express opinions about the value of education that are different from those of their higher-income or college-educated colleagues.
But how are Millennial parents defining a "good education" if they believe that schools are generally doing an "excellent" job? We are to discuss what parents saw as the purpose of a "good education," and we offer a variety of options, such as preparing students for future learning and college, preparing students for careers and the workforce, preparing students with life and social skills, and preparing students to be engaged citizens.
Millennial parents have high expectations for their kids' schools. These expectations span beyond academic preparation and encompass academic performance. As we saw in the last section, a majority of parents believe that the primary goal of education is to prepare students for college or trade school. Still, there is a widespread notion that schools are responsible for making sure students have the academic skills they need. Parents of the millennial generation likewise think that schools ought to offer more than simply academic preparation. The vast range of abilities that Millennial parents believe students should possess upon graduating from high school, as well as the weighty obligation they place on schools to provide students with those skills, have been emphasized throughout our research.
Therefore, we sought the Top 10 Schools in the Philippines:
Rank                     University                                                                                                                     Town
1                            University of the Philippines Diliman                                                     Quezon City 2                            Ateneo de Manila University                                                                    Quezon City 3                            De La Salle University                                                                                 Manila
4                            University of the Philippines System                                                      Quezon City
5                            University of Santo Tomas                                                                                      Manila
6                            Polytechnic University of the Philippines                                                             Manila
7                            University of Cebu                                                                                                     Cebu City
8                            University of the Philippines Manila                                                      Manila
9                            Visayas State University                                                                            Baybay
10                          Our Lady of Fatima University                                                                 Valenzuela
What are the Philippines' most well-known universities?
Having at least four-year undergraduate degrees (bachelor degrees) or postgraduate degrees (master's or doctoral degrees) and delivering courses primarily in a traditional, face-to-face, non-distance learning format. Being chartered, licensed, or accredited by the appropriate Philippine higher education-related organization. Aimed to give a non-academic league table of the best universities in the Philippines based on reliable, objective, and unflinching web metrics provided by independent web intelligence sources rather than information provided by the universities themselves.
OFW's Parents Think About Education
Numerous variables are crucial in determining how well kids do in school. Among them, it is asserted that the family structure, resources available at home, the number of siblings vying for those resources, and parents' educational accomplishments are particularly significant. These aspects of a person's life are undoubtedly interconnected, and different settings will likely affect how important they are as individuals. This paper evaluates how these determinants in parent out-migrant homes in the Philippines affect children's educational outcomes.
As a "significant source of labor migrants for many nations around the world, arguably is the Philippines. Since exporting labor has been an official policy for many years, many parents who would otherwise have to leave their children behind are now affected. Mothers of small children are increasingly leaving the Philippines in pursuit of work abroad, partly because worldwide demand for women's labor has increased at the same time that demand for men's labor has decreased.
Many studies from various disciplines have suggested that growing up in a single-parent family has detrimental effects on children's school attendance and educational success. The theoretical justification for the lower academic success of children in single-parent families is primarily one of the limited resources, i.e., children in alternative family structures lack the necessary social, economic, and cultural capital that should improve overall child well-being.
Lakbay Aral Program
The Filipino word lakbay-aral, which means "travel-study," is used. It is also the name of a program created and run by the Commission on Filipinos Abroad in 1983 to allow Filipino youngsters abroad to travel back to their homeland and rediscover their roots. The program, which is run every year, is a two-week cultural immersion activity that involves taking part in traditional festivals, attending on-site lectures about Filipino heritage, going on guided tours of historical sites, and interacting with Filipino students, people from indigenous communities, government officials, and local leaders.
What purposes does lakbay-aral serve?
The program aims to give Filipino youngsters who live abroad the chance to research their ancestry and rediscover their culture. The participants are anticipated to have a better understanding of the nation and its people as well as a higher awareness and appreciation of the rich cultural history of the Philippines after the two-week immersive program there. Hopefully, the participant's experience and newfound knowledge would act as a spark in his or her quest to discover and accept his or her Filipino identity.
How does the lakbay-aral program work?
It's very simple to sign up! You can sign up for this eye-opening event if you're between the ages of 15 and 25 and in good physical shape. Please send the properly completed application form to the Secretariat, Lakbay-Aral Program, Commission on Filipinos Overseas, Citigold Center, 1345 Quirino Avenue cor. South Superhighway, Manila, Philippines.
All inland transportation, meals (breakfast, lunch, and supper), hotel accommodations, tour packages, educational materials, and accident and medical insurance for the program duration are included in the program fee per participant.
CHED Offers
CHED Scholarship 2022 to 2023 Application How to Apply
Even though tuition at State Universities and Colleges is now free, there are other expenses to consider, such as the cost of uniforms, books, transportation, and a daily stipend. These undoubtedly cost money. Don't give up on optimism just yet, though. You can get financial aid from the Commission on Higher Education (CHED) to pay for college. Are you thinking about applying to be a CHED Scholar? Find out how to become one by reading on.
One of the scholarships CHED offers to incoming college students is the CHED Scholarship Program (CSP).
Incoming first-year college students who intend to enroll in accredited public or private colleges, universities, or Higher Education Institutions (HEI) are the target audience for this program.
This is a yearly competitive student financial assistance program (StuFAP) that provides financial aid to students by their grades from the preceding academic year. The Full Merit and Half Merit scholarships are open to all student candidates.
Due to its affiliation with DepEd, CHED does not provide financial aid or scholarships to seniors in high school (grades 11 or 12).
The CHED Scholarship Program 2023 is open to all incoming first-year college students. Students participating in accredited public or private higher education institutions are eligible to apply for the CHED Scholarship 2023- StuFAPs, which intends to give financial aid to them (HEIs). This makes it possible for everyone, especially deserving and poor pupils, to have access to education.
According to CMO No. 1 s.2104, qualified beneficiaries must enroll in or be enrolled in any CHED priority courses. Depending on the curriculum, they shall be eligible for financial aid ranging from Php 15,000 to Php 30,000 per semester.
Who can apply to Commission on Higher Education Scholarship 2023 Program?
Incoming first-year college students who will be graduating from Senior High Schools.
What are the Qualifications?
Must be a Filipino citizen;
Graduating high school student or high school graduate with a general average
General Weighted Average (GWA)
For Full State Scholarship Program (FSSP) and Full Private Education Student Financial Assistance (FPESPA), GWA must be 96% or above.
For Half-SSP and Half-PESPA, GWA must be 93%, not more than 95%.
Must have a combined annual gross income of parents/guardian which does not exceed Four Hundred Thousand Pesos (PHP 400,000), or in cases where the income exceeds PHP 400,000, an applicant must present written certification or medical findings of illness of a family member, or school certifications of two or more dependents enrolled in college;
Avail of only one government-funded financial assistance program.
What are the Commission on Higher Education Scholarships 2023 Requirements?
A. Citizenship
A true certified copy of the Birth Certificate.
B. Academic
Duly certified true copy of High school report card for incoming first-year students eligible for college (High School Graduate); and
Duly authorized true copy of grades for Grade 11 and 1st semester of Grade 12 for graduating high school students.
C. Financial
The student applicants shall submit any of the following documents:
Latest Income Tax Return (ITR) of parents or guardian;
Certificate of Tax Exemption from the Bureau of Internal Revenue (BIR);
Certificate of Indigence either from their Barangay or Department of Social Welfare and Development (DSWD);
Case Study report from DSWD; or
The latest copy of the contract or proof of income may be considered for children of Overseas Filipino Workers (OFWs) and seafarers.
Do you belong to a Special Group?
If you belong to any of the following, kindly upload or attach a valid certification or Certification certifying that you are:
Persons with Disability (PWD) under RA 7277
Solo Parents and their dependents under RA 8972
Underprivileged and homeless citizen under RA 7279
Senior Citizen under RA 9994
Indigenous People under RA 8371 CHED Priority Courses Effective Academic Year 2023-2023
How to Apply for Commission on Higher Education StuFAPs?
The Commission is now accepting online applications. Each region will have its specific application link. To submit your application, please follow the link according to your area:
MUST-READ AND SHARE!
2023 Your Practical Wedding Guide
Your Ultimate Access to Kuwait Directories in this COVID-19 Crisis
Investments and Finance Ultimate Guide
OFW FINANCE – Money News Update that you need to read (Table of Contents)
A Devotional for having a Grateful Heart
Stock Investment A Beginner's Guide
How To Save Money Amidst Inflation
Philippines Best Banks with High-Yield Savings Return
Essentials Before Applying For a Credit Card
Credit Card Starter Guide for Beginners
If you like this article please share and love my page DIARYNIGRACIA PAGE Questions, suggestions send me at diarynigracia @ gmail (dot) com
You may also follow my Instagram account featuring microliterature #microlit. For more of my artworks, visit DIARYNIGRACIA INSTAGRAM