Last Updated on 4 weeks by DiaryNiGracia
GETTING STARTED ON HOME-BASED BUSINESSES
Everyone aspires to own a successful company that makes thousands, if not millions, but doing so requires much effort and sacrifice. In other words, it won't happen immediately. Anything is achievable if you're motivated to succeed and prepared to put in the effort! You must prepare in advance if you want to launch an online business. Plan your business goals and growth, whether it is a little firm or not. What do you expect your company to accomplish in three months or a year? In this manner, you may also decide how your company can raise additional funds for usage in the future.
Mins to Read: 12 to 14 minutes
Age Bracket: 25 – 45 years old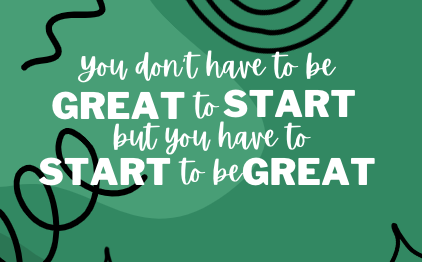 It's time to get going and start the company you've been planning to start. Don't let the pandemic ruin your ambitions of being a business owner because there are so many online enterprises that you may launch now. Starting an online business is the same as starting one in a physical location. You'll experience the typical birth pangs, highs and lows, and mistakes. But once you're done, you'll see that your time, money, and work were all worthwhile. You are wishing you luck as you begin your online business venture!
Affiliate Marketing Business

Have you ever purchased a thing online solely as a result of an Instagram recommendation from an influencer you follow? They most likely benefited financially from your help. The term for this is affiliate marketing. You may already be familiar with affiliate marketing if you are looking at online income opportunities. Many people believe that to use this method of making money online, you must have millions of followers. With this, you can earn for as low as Php 50,000 just by mentioning the affiliate brand you work with.
The practice of receiving a commission for suggesting a good or service provided by another company is known as affiliate marketing. It's a tremendously successful business concept because the company compensates you for each sale you suggest. Businesses pay outside publishers to direct traffic to their websites or other online offerings. Social media platforms, websites, email marketing, and other internet channels can all be used for this. Affiliates, or third-party publishers, are rewarded with commission fees in return.
A lot of Internet celebrities begin their affiliate careers as a side business. This performance-based strategy is easily transformable over time into a career that can provide you with a reliable source of income. Knowing what affiliate marketing is now, you undoubtedly want to know how it operates. The affiliate marketing method involves three individuals.
The first is the manufacturer or seller of the good. Any shop that offers a physical product or service falls under this category.
The affiliate is the following. This person is in charge of enticingly promoting the seller's product to attract new clients. The reasoning for her work is straightforward. They make more money the more people they convince to buy it.
The consumer is the final participant in affiliate marketing. These people may or may not be aware that affiliates have chosen to target them. The affiliate receives a share of the sales when these customers use an affiliate link to purchase any good or service. They don't have to pay any extra for the purchase they made, though.
Anyone can become an affiliate, but you must first apply to a program that offers affiliate marketing. You can finally begin your affiliate adventure after being accepted and here is why you won't regret it:
Low Risk: Businesses only have to make payments when your referral is a success (versus paying a fee for influencers). If you don't strike the mark on affiliates, your costs can stay minimal (if they even exist), and the only thing you lose is time.
Everybody benefits from this. The sales you generate help the company succeed, and you get paid. Customers nevertheless gain from getting a reliable recommendation to meet their requirements.
Anywhere in the world is a viable place to work. Affiliate marketing can enable you to work from any location if you've ever fantasized about leading a nomadic lifestyle as a digital nomad. But be careful to follow any labor or tax rules about your job.
You could generate passive money. It takes time to build a library of high-quality content. However, over time, you'll discover that the material you've already produced continues to bring in affiliate commissions months or even years later.
You can earn money with no investment if you wish to attempt affiliate marketing. You only need to advertise goods or services in a variety of methods. For instance, you might create a video and upload it to Tiktok, or you could post things with your affiliate link to your Instagram story.
It provides flexibility, which is valuable to many people today. Affiliates are allowed to work full- or part-time jobs and independent contractors. You are not restricted to a specific timetable and can work whenever you choose. Nothing more needs to be done once an affiliate link has been posted. Wait for the sales to start coming in is all that is required.
Networking and making the most of connections are critical components of affiliate marketing. Given this, it's a fantastic opportunity for you to meet new people and create more chances. For instance, a business might hire you as an affiliate for several goods. You will have the chance to have more income each time they introduce a new product.
Becoming an affiliate is one of the best decisions you can make in terms of your income. Affiliate marketing enables affiliates to make thousands to millions of pesos annually. Whether you want to try becoming an affiliate as a side business or a full-time professional, you can make money from it. Being able to make a living doing what you love is a luxury that few people can have.
The majority of people join affiliate programs to support their readers and following. People read your blog or follow you on social media because they respect your viewpoint. You assist your followers in resolving a particular issue they could be experiencing every time you recommend a good or advertise a service.
Virtual Assistant
Can someone without experience still seek a profession as a virtual assistant? What about recent graduates or former students? Well, the response is an emphatic YES!
Being a virtual assistant in the Philippines can be the best option for you if you're seeking a position that allows you the freedom to work from home or wherever you choose. High-skilled individuals known as virtual assistants (Filipino VAs) work for corporations, businesses, and entrepreneurs, typically either part- or full-time, and primarily provide administrative, customer service, social media, and technical support.
It's surprisingly simple. You start by visiting a website like www.virtualstaff.ph, a website dedicated to connecting Filipino virtual assistants with employers and companies worldwide.
Create a free Jobseekers account, design a stellar profile with a profile picture, and then visit virtualstaff.ph to apply directly for virtual assistant positions.
You must know how you will be paid if you want to work as a virtual assistant. You can make between Php 15,000 and 30,000 per month, depending on your services and the precise tasks you handle. Some full-time virtual assistants (virtual experts), such as programmers and accountants, can make up to Php 40,000 per month. On virtualstaff.ph, the majority of employers pay their virtual assistants weekly, biweekly, or monthly. The virtual assistant and the employer agree on their respective salaries and payments. Here are the requirements you need to become a virtual assistant:
The most crucial talent you can have when it comes to being a VA is probably having outstanding communication abilities. Communication skills are essential to your success in all aspects of your life, including the application process and daily tasks.
Computer literacy – Typing proficiency is a necessary technical competence for all virtual assistants. That makes it possible to have conversations online. When a client files a request, they typically want a prompt response; by typing rapidly, you can finish the tasks assigned to you without delay. Even if your typing speed isn't superhuman, you should at least feel at ease.
Time management and organization – It enables you to make an educated guess as to how many tasks you can finish in a day. By dividing your lengthy to-do list into manageable tasks, you may become a more effective virtual assistant and accomplish more.
Flexibility – When you work for a company in a fast-paced sector like BPOs, things might change very quickly. As a result, you must quickly adopt new technological improvements.
Flexibility – Depending on the requirements of the client, virtual assistants may have broad work descriptions. You must therefore be adaptable in terms of the tasks you're willing to take on. For instance, on Monday, you might be in charge of scheduling; the following day, you might have to send emails; the next day, you might have to input data; and the next day, you might have to make phone calls. You might also complete all of those tasks on the same day. The benefit for VAs is that they will learn many new abilities rather than just one or two, and they will also be less likely to feel bored with their work.
Just make sure you have excellent communication abilities as well as outstanding organizational and time management skills. You will undoubtedly get hired as a good virtual assistant.
Whatever path you take, there will undoubtedly be a position for a virtual assistant open to you. With the advantage of flexibility, you'll be able to work from home or wherever you like and yet make a good living.
Online Commission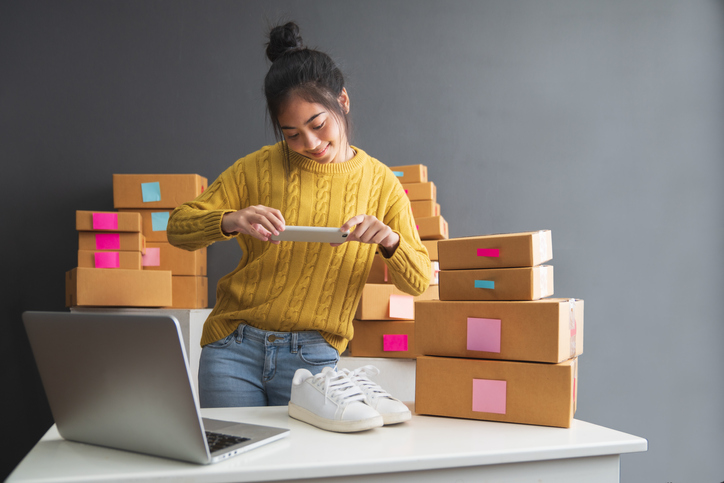 Planning to launch an internet business to earn money from home? You're taking a risk by doing that, but bravery alone won't get you very far.
That's because a new firm depends on a lot of other factors to succeed. There are so many that new business owners may easily become overwhelmed.
The fact that 30% of new businesses fail during the first two years doesn't help. The statistics may be disappointing, but they can also inspire prospective small company owners to make wise and calculated choices.
Starting your internet business off on the proper foot is essential for its success. Make the procedure more organized and less intimidating. This detailed guide will help you launch an internet business in the Philippines.
Planning, investigation, and even a little luck are necessary when starting an online business. Discover the dos and don'ts as well as some practical advice on how to launch a profitable internet-selling business. If you want to earn as low as Php 15,000 monthly then check off each item on the checklist for launching a website below:
First, understand your market. A common error made by aspiring business owners is to source their items without first conducting market research. To assist you, ask the following questions:
Who are your ideal clients?
What are their greatest wants and problems?
What issue will your internet business address for them?
The solutions to these queries are simple to obtain online. To find out the typical queries people have regarding the good or service you intend to give, search internet forums like Facebook groups, Quora, and Reddit. You can learn more about your target market by conducting online or in-person surveys.
Additionally, be aware of the marketing strategies used by competing online enterprises in the same industry. See what your possible competitors are doing to meet the needs of their clients by visiting their websites.
When done correctly, market research enables you to create a product that is superior to the competition for the right market.
Finding a product to offer online that has the potential to be profitable is the next step once you have a thorough understanding of the market you wish to target. It's ideal if there is a strong demand for your goods and few rivals.
To understand how your target market views your business idea, you must conduct extensive keyword research in this step. Google Keyword Planner is a useful online resource for small business owners (ads.google.com). Simply type in a term (your business concept) and look for those with the most monthly searches and little to no competition.
For instance, you wish to start a catering business from your Pasig house and earn money online. You may find out how many people in your area are searching for catering services, particularly for corporate events, weddings, and parties, by using the Keyword Planner.
Also take into account your knowledge, experience, and enthusiasm for your company idea. Maintaining a business in which you have little understanding or interest would be challenging.
Is your proposed online business a success? You need to undertake a feasibility analysis of an idea before asking how to launch a new online business. This exercise examines several variables to determine the likelihood that your company concept will succeed and how likely it is to be lucrative. These are some of these elements:
Your financial status and business skills
Whether the people who will buy your product from you have the means to do so.
Your competitors, the size of the market they compete in, and your advantage (what sets you apart from the rest)
The supplies, machinery, labor, and other resources you'll need for your internet business startup expenses financial sources, including any needed company loans
How successful and long-lasting your online business will be
You can begin developing a business plan if the results of your feasibility study indicate that your online business has a high potential for financial success. No matter how little your firm is, don't neglect this stage. A business plan is an outline-style written evaluation of the viability of your company. When you apply for a company loan, lenders like banks and governmental organizations demand that you submit this paperwork.
Online and offline firms must register their company following the same regulations. Make sure your internet business is legitimate to run and has the necessary permits and licenses before you launch it. Registration with these government agencies is the sole option:
Department of Trade and Industry (DTI) – All DTI offices are where sole proprietors must register their business name.
Partnerships and corporations shall register with the Securities and Exchange Commission (SEC) at the SEC Building in EDSA Greenhills.
Local government – The city hall or municipal building in your area must issue you a mayor's permit or municipal license.
Even if all of your business transactions are conducted online, you must still register with the Bureau of Internal Revenue (BIR). You will then receive a business tax identification number (TIN) and the ability to create certified receipts and invoices.
If you plan to hire staff for your online business, you must also register as an employer with Pag-IBIG, PhilHealth, and SSS.
This important step in learning how to launch an online business in the Philippines entails more than just obtaining funding from investors and lenders. It also involves getting ready for the financial parts of running your business. The following are the financial requirements for your company:
Corporate bank account: Use this to keep track of your company's costs, pay your employees, and receive payments from clients via bank deposit.
Business credit card: An excellent instrument for managing finances for online business owners.
Online payment options: Although most startups choose cash on delivery (COD), it's still a good idea to give your consumers the option of paying for their items online with debit, prepaid, and credit cards because these methods are more convenient. Open an account with mobile wallets and payment gateways like PayPal, Dragonpay, GCash, Maya, etc.
But what if you don't have any money or are tight for cash? How may someone who has no money establish an online business? You indeed need money to launch even a small home-based web business. Online vendors may think about taking out a personal loan to raise money for their new company and cover all startup costs.
You've chosen the best product to sell at this time and have enough funding to pay for your starting expenses, including your initial products. It's time to start sourcing the tangible goods, supplies, tools, and other necessities you'll need to launch your internet business.
Recognize and locate reliable wholesalers and dropshipping distributors that offer high-quality products at competitive pricing. This will enable you to make a profit while still providing your consumers with reasonable prices.
How can you locate reputable vendors for your internet business? Obtain referrals from those you know. Additionally, you might browse the web (especially classified websites) and go to online markets and trade shows for your sector.
The logistics of beginning an online business are all too frequently neglected. After all, when you're first starting, you can arrange meet-ups with customers to deliver things.
However, you might get an advantage over other online enterprises in your niche. If you can quickly fulfill their orders, customers will adore making additional purchases from your company.
You have a variety of delivery alternatives, including on-demand, same-day delivery services for small businesses in the Philippines from courier or shipping firms like LBC Express, J&T Express, Air21, 2GO Express, etc., as well as delivery applications like Lalamove, GrabExpress, Mober, Transportify, etc.
You are nearly there! Create your online store right away. While many internet businesses begin (and even grow) with just a Facebook or Instagram page, investing in your website gives your company a more professional appearance to your target audience. Either use an e-commerce platform to develop your website, or pay a qualified web designer to do it for you.
There are three ways to establish an online presence for your company: by setting up an e-commerce site, utilizing online marketplaces, or by building a portfolio website.
Why you should start an online business?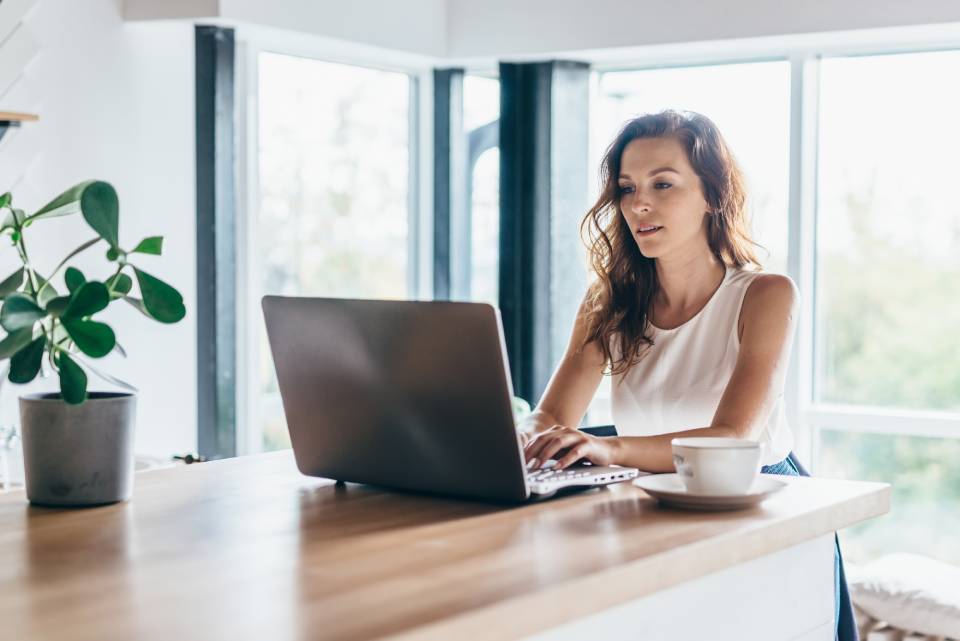 Because there are so many opportunities, you should launch an internet business. Additionally, it is inexpensive and simple to launch an internet business. With just a few clicks and a minimal investment, you can launch your online store.
Online companies also provide flexible working hours. As long as you have all the tools you need and a productive approach to operate your business, you can work during the week or on the weekends, in the morning or at night.
You are not confined to one place when you run your own online business. You may manage your online business from anywhere as long as you have access to the internet.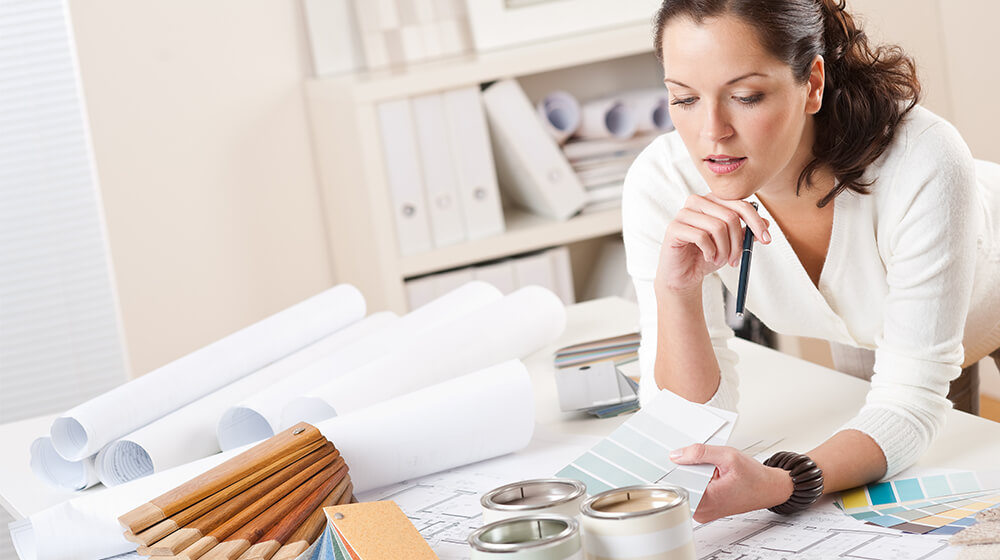 The efficiency of your systems—rather than the number of hours you put in—determines your income. If your website receives a lot of traffic or if you use efficient digital marketing and promotion techniques, you can boost your income even if you work fewer hours. Even if you're not online, an internet business is open around-the-clock. Additionally, you can connect with customers anywhere in the world.
MUST-READ AND SHARE!
2023 Your Practical Wedding Guide
Your Ultimate Access to Kuwait Directories in this COVID-19 Crisis
Investments and Finance Ultimate Guide
OFW FINANCE – Money News Update that you need to read (Table of Contents)
A Devotional for having a Grateful Heart
Stock Investment A Beginner's Guide
How To Save Money Amidst Inflation
Philippines Best Banks with High-Yield Savings Return
Essentials Before Applying For a Credit Card
Credit Card Starter Guide for Beginners
If you like this article please share and love my page DIARYNIGRACIA PAGE Questions, suggestions send me at diarynigracia @ gmail (dot) com
You may also follow my Instagram account featuring microliterature #microlit. For more of my artworks, visit DIARYNIGRACIA INSTAGRAM