Last Updated on 4 weeks by DiaryNiGracia

FRANCHISES THAT PEOPLE ARE LOOKING FOR
Trying to launch a business but unsure of where to begin? You may have a great opportunity to start the year off right by purchasing franchises.
According to the International Franchise Association, franchising is a way to grow a company and distribute goods and services through a licensing arrangement.
However, franchising has its own benefits and drawbacks, just like every other type of business. For it to be successful, thorough research is required, including what kind of franchising you should pursue, aspects to consider, and business needs.
Prior to entering this market, understand the numbers. Typically, consumers look for the best franchises in the Philippines. Look closely at what people typically search for below.
Mins to Read: 10 minutes
Age: 20-25

Every successful entrepreneur has had to start from scratch. They attempted and took chances. Since every entrepreneur has had a unique experience on the road to success, there isn't truly a surefire formula for success. Yes, you can use a variety of tactics in your firm. The manner you would implement them and the outcome would vary depending on the type of business.
Top Searched Franchises according to Google
Potato Corner Franchise
Anywhere you travel in the Philippines, you'll undoubtedly see a cheerfully smiling potato next to a bright green kiosk bearing the now-famous name Potato Corner. This food cart's business has grown both domestically and abroad, making it the #1 entry point for aspiring business owners today. Since more than 25 years ago, Potato Corner, known as the "World's Best Flavored Fries," has held a prominent position in the food market.
Learn more at: https://potatocorner.com/
Master Siomai Franchise
Its very own unique Japanese siomai, pork siomai wrapped in real Japanese seaweed and particularly topped with crab, is acknowledged as one of the secrets of Master Siomai's phenomenal success. Our distinctive Japanese-inspired food cart is made in a way that will contribute to the airy, welcoming ambiance that our customers deserve to go along with our featured product. In addition to this, we are proud of our succulent and savory beef, pork, and shrimp siomai as well as a refreshing gulaman pandan drink. In the future, we'll release more innovative products, not just for the market to appreciate, but also for our consumers.
Learn more at: https://www.mastersiomai.com/
Turks Franchise
One of the top shawarma franchise companies in the Philippines, Turks has more than 300 locations nationwide and is still growing. With over a hundred successful franchisees and hundreds of employment created for the Filipino community, Turks Shawarma franchise is one of the finest shawarma franchise companies available today. As the largest shawarma chain in terms of the number of locations, Turks Shawarma continuously takes pride in offering its most popular Turkish recipe at incredibly low costs.
Learn more at: https://www.turks.ph/
Siomai House Franchise
One of the food items produced by BERNABEST FOOD PRODUCTS INC. was Siomai House, which won over many customers with its delectable steamed pig and shrimp siomai and banana cum pandan-flavored gulaman. Additionally, their siomai is served with a specially created chili-garlic sauce, which elevates its deliciousness. Last but not least, the cost actually makes a difference; when purchasing a high-quality item, the majority of their consumers find themselves in awe when they pay. It goes without saying that Siomai House products sell like "hotcakes".
Learn more at: https://www.siomai.house/
Angels Burger Franchise

When Filipinos are on a tight budget, one of the best locations to eat is Angel's Hamburger. Given the fierce competition and other offers available, their well-known buy-one-take-one burger is the reason they were successful in the market.
They offered their food products at fair pricing while yet maintaining a consistent level of flavor. Due to this, many consumers have continued to frequent the store despite the fact that the burgers had little patties. Additionally, the convenient locations of each store make it simple for consumers in need of a cheap but satisfying dinner to phone ahead.
Learn more at: https://angelsburger.com/
Jollibee Franchise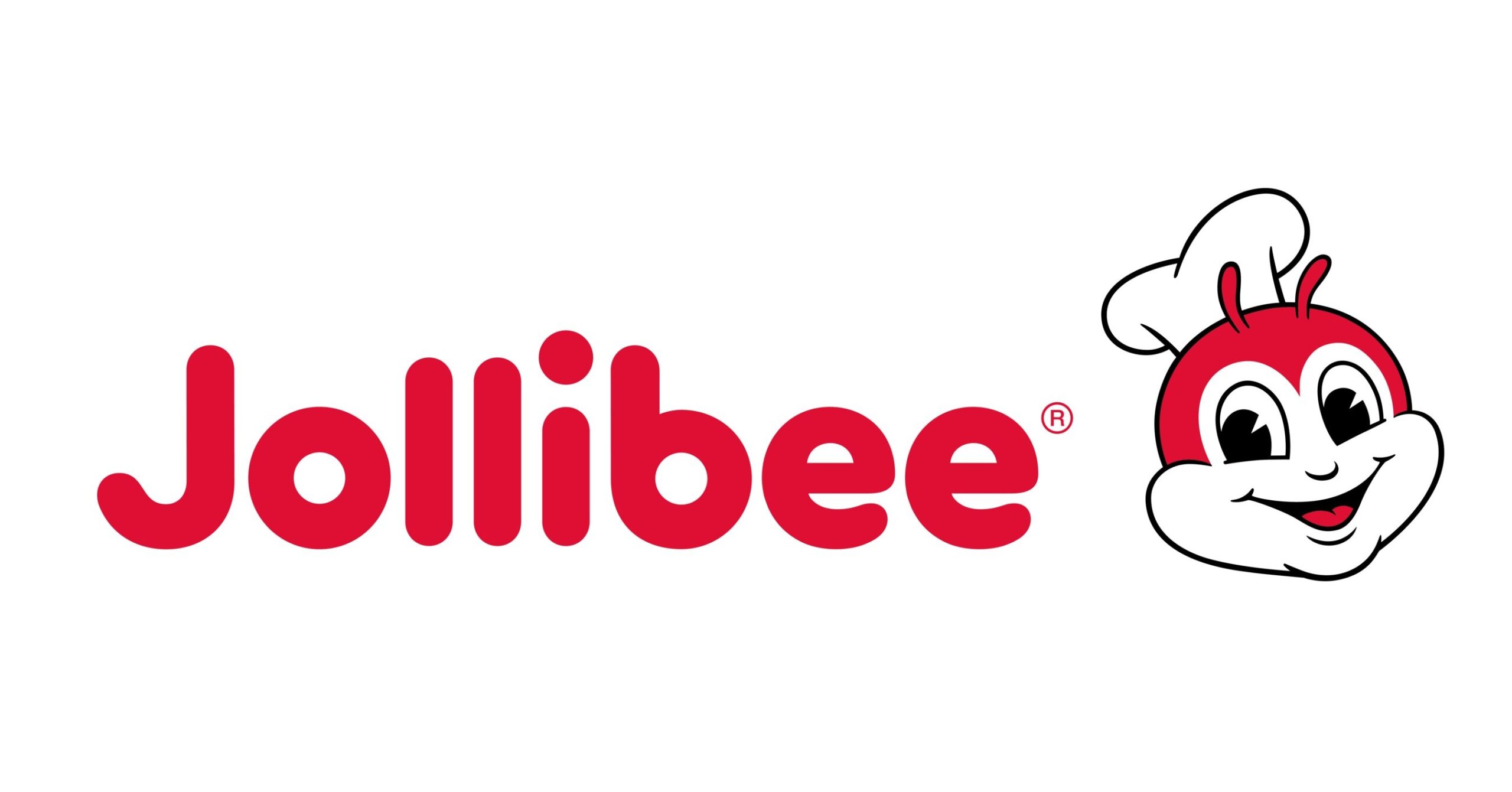 With more than 1,500 locations throughout 17 nations, Jollibee is the biggest fast food company in the Philippines. Jollibee is a market leader in the Philippines, with a larger percentage of the domestic market than all of the other international fast food brands put together. Jollibee serves great-tasting, high-quality, and affordable food products, including its superior-tasting Chickenjoy, mouthwatering Yumburger, and deliciously satisfying Jolly Spaghetti, among other delicious products, with a strict adherence to the highest standards of food quality, service, and cleanliness.
Learn more at: https://www.jollibee.com.ph/
Zagu Franchise
One of the leading Pearl Shakes businesses in the Philippines is Zagu Foods Corporation. They uphold this reputation by offering the clients with high-quality goods and services. The key elements that keep customers buying their goods are taste and flavor.
Learn more at: https://www.zagushakes.com/
Minute Burger Franchise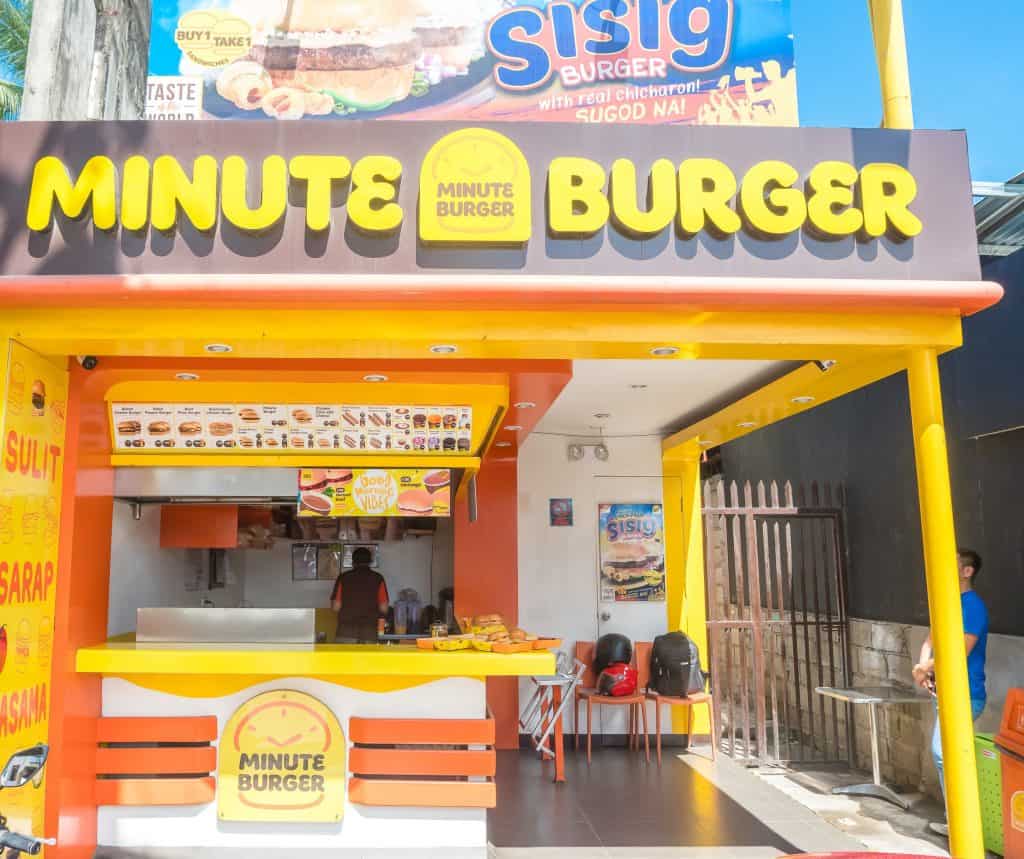 With over 30 years of experience in providing top-notch food goods and food service operations, Minute Burger is a reputable food franchising firm. Millions of our unique, meaty, DELICIOUS burgers have been served since 1982 in Minute Burger locations all throughout the Philippines.
Learn more at: https://www.minuteburger.com/
Infinitea Franchise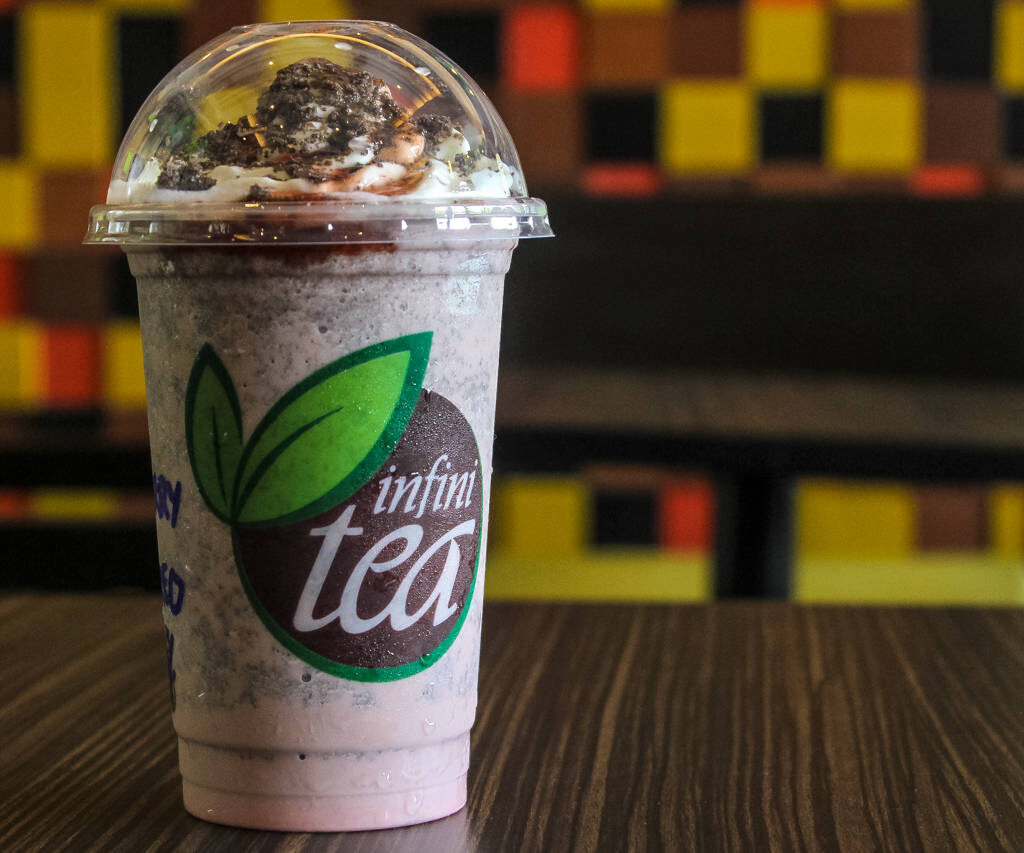 With more than 400 locations nationally, Infinitea is the largest milk tea brand in the nation and is dedicated to being the best in its industry. The proprietary formulas of Infinitea are what distinguish it from competing brands. The distinctive flavors are carefully crafted with premium ingredients to make Infinitea beverages stand out from the competition.
The largest product selection in the market, Infinitea has more than 100 items on its menu, including a variety of tea-based drinks (such as pearl milk teas, original teas, and fruit teas) for tea fans and non-tea drinks (such as frappes, sodas, and its iced series). However, innovation does not end there. The beverage selection at Infinitea is constantly expanding, and the company releases 15 new beverages on average every year.
Learn more at: http://www.infiniteamilktea.com/
Dunkin Donuts Franchise

The largest chain of bakeries and coffee shops in the world, Dunkin', serves more than 3 million people daily. In keeping with our moniker, we sell more than 50 different kinds of donuts, but we also sell dozens of high-end beverages, bagels, breakfast sandwiches, and other baked items.
Learn more at: https://news.dunkindonuts.com/
Mang Inasal Franchise
Traditional Filipino food is authentically combined with the dine-in idea of Mang Inasal. Mang Inasal immediately earned the hearts of its consumers with its distinctively Pinoy stamp-grilling and special marinade created from of regional secret ingredients. It is famous for its native-style and "nuot-sarap" Chicken Inasal with its groundbreaking "unlimited rice."
In just three years, the restaurant had over thirty branches established due to its immediate success. By 2005, he opened Mang Inasal for franchising, confident in the company's stability and brand recognition, focusing his efforts in the Visayas and Mindanao regions where Inasal is most well-liked. Following were franchise proposals for Luzon.
Learn more at: https://www.manginasal.com/
Chooks to Go Franchise
The Philippines-based Bounty Agro Ventures, Inc. (BAVI), a privately held corporation, owns the Chooks-to-Go chain of outlets. It is the largest retailer of roasted chicken in the nation, and it offers processed meats and roast chicken for consumption off-site.
Learn more at: https://chookstogo.com.ph/
7 Eleven Franchise
The Southland Corporation (of Dallas, Texas) was the original name of the business when it was established in 1927. Later, it became known as 7-Eleven Inc. Slurpees were created as a result of a damaged soda fountain. As of June 30, 2022, 7-Eleven operated 3,241 convenience outlets in the Philippines.
Learn more at: https://www.7-eleven.com.ph/
Chatime Franchise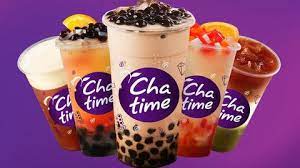 Cha is the Chinese term for tea. In theory, "Chatime" might be roughly translated as "teatime." Today, however, Chatime encompasses much more than that, with over 2500 locations across the globe.
In 2005, Chatime was established in Taiwan, and in 2011, it expanded to the Philippines. We set out to brew only the best bubble teas, adhering to a commitment to high-quality ingredients and mix-ins as well as a flair for creative flavor combinations.
Learn more at: https://chatime.com.ph/
Siomai King Franchise
Because Siomai King was the first and only food cart to serve 5 pieces of siomai in a single dish, it is known as "Ang Hari ng Siomai." Every bite is guaranteed to have exceptional flavor and be free of extenders, providing excellent value.
Learn more at: https://siomaiking.ph/
Franchises that have a sudden increase in interest
KFC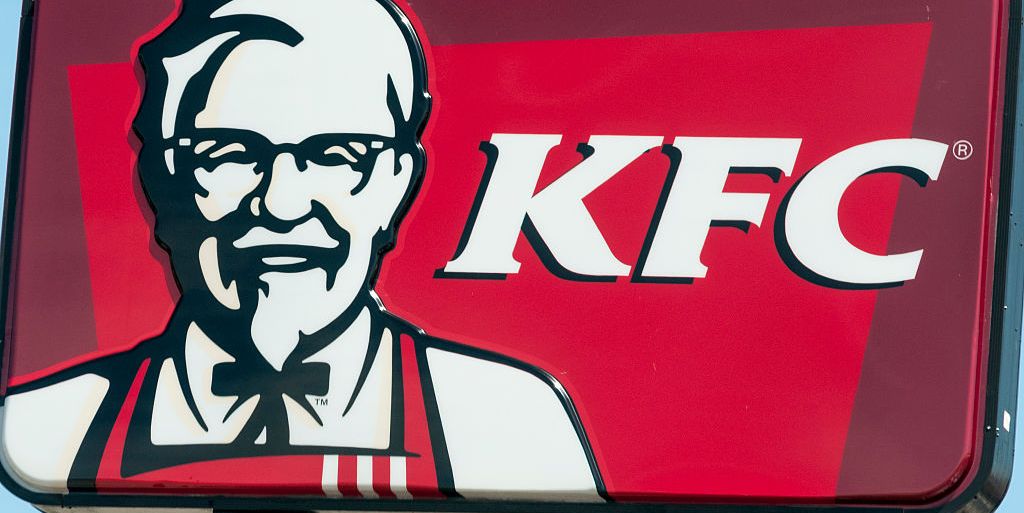 KFC is a popular chicken restaurant chain with a long history of innovation and success. Colonel Harland Sanders, a cook, is credited with creating the original recipe, which was a list of 11 secret herbs and spices scrawled on the back of his kitchen door more than 75 years ago.
Learn more at: https://www.kfc.com.ph/
Wendy's
The business runs both company-owned and franchised eateries. The menu at Wendy's is extensive and includes a selection of cheeseburgers, wraps, chicken nuggets, French fries, beverages, sandwiches, baked potatoes, freshly made salads, sides, soft drinks, kids' meals, and Frosty desserts in addition to hamburger sandwiches.
Learn more at: https://www.wendys.com.ph/
Kumon
A home-based education program called Kumon attempts to increase pupils' academic prowess and independence. Even after kids graduate from elementary school and move on to higher grades, Kumon materials have strategies for presenting new material that let them learn without being explicitly instructed.
Learn more at: https://www.kumon.com/
Goldilocks Bakeshop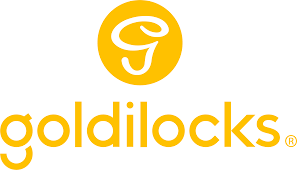 Bread and bakery goods are produced by Goldilocks Bakeshop Inc. The company sells perishable baked goods such chocolate popcorn, cakes, pies, and bread and rolls with a bread-like texture. All throughout the world, Goldilocks Bakeshop serves clients.
Learn more at: https://www.goldilocks.com.ph/
Romantic Baboy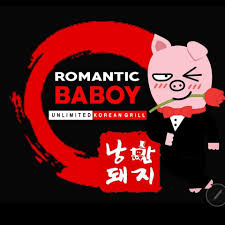 One of the earliest Korean BBQ joints that provide unlimited pork, beef, and cheese is this one. I questioned the proprietor about how he would describe what makes his establishment unique. He replied that they created an authentic, contemporary Korean BBQ joint using their own meat preparation techniques.
Learn more at: https://www.facebook.com/RomanticBaboy/
MUST-READ AND SHARE!
2023 Your Practical Wedding Guide
Your Ultimate Access to Kuwait Directories in this COVID-19 Crisis
Investments and Finance Ultimate Guide
OFW FINANCE – Money News Update that you need to read (Table of Contents)
A Devotional for having a Grateful Heart
Stock Investment A Beginner's Guide
How To Save Money Amidst Inflation
Philippines Best Banks with High-Yield Savings Return
Essentials Before Applying For a Credit Card
Credit Card Starter Guide for Beginners
If you like this article please share and love my page DIARYNIGRACIA PAGE Questions, suggestions send me at diarynigracia @ gmail (dot) com
You may also follow my Instagram account featuring microliterature #microlit. For more of my artworks, visit DIARYNIGRACIA INSTAGRAM