Last Updated on 11 months by DiaryNiGracia
Government service employees are the only beneficiaries of the Government Service Insurance System (GSIS), a social insurance organization. It serves as the private sector's equivalent of the Social Security System (SSS) for wage earners of all kinds.
The detailed GSIS guide to procedures, privileges, and other information is presented here since learning about government services can be a pain.
Mins to Read: 12 minutes
Age: 18-54 years old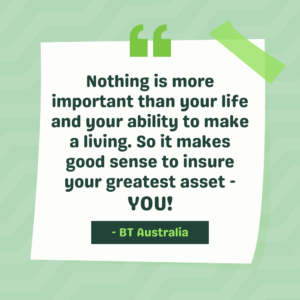 The following is a list of the details and benefits that GSIS provides to its members who are government workers:
What is GSIS?
The GSIS Act of 1997, also known as Commonwealth Act No. 186 and Republic Act No. 8291, established the GSIS trust due to their order. It was designed to receive monthly contributions from its members and give a range of corresponding benefits, shielding them from unforeseen events. It is both managed and controlled by the government.
The GSIS senior management oversees all the procedures, expenditures, and policies. The Philippine President chose each member of this group, known as the Board of Trustees. As of December 31, 2020, the entire workforce, 2,780 workers, is under their protection.
44.29% are employed by the branches, while 55.61% are chosen for the headquarters. Forty-two branches, 13 extension offices, and 58 help desks make up GSIS's service network.
Qualification to be a GSIS Member
With the following exceptions, this trust is only for those working for the government:
Associates of the Constitutional and Judicial Commissions are given various retirement benefits.
Uniformed members of the AFP and PNP, as well as the Bureau of Fire Protection and the Bureau of Jail Management & Penology.
Sanggunian and barangay officials that are not paid a predetermined amount each month.
Contractual workers
Types of GSIS Membership
Active Members – those who are currently working for a government agency.
Old Age Pensioners – government officials, or employees who have retired and are still getting payments from GSIS for their contributions (pension).
Survivorship Pensioners – those who are dependents of a retiree or deceased GSIS member.
What is eGSISMO?
To allow its members to access their accounts online, GSIS developed its official website in 2016. You don't have to waste time getting to work and standing in queues. Electronic GSIS Member Online is the name given to this convenience. eGSISMO, a web-based system, enables you as a member to check your member profile and history of loans and claims electronically whenever and wherever you are.
What function does eGSISMO serve?
Members in the Philippines are the only ones with access to this online resource. You can access your personal information on the GSIS system over the internet or your phone and see things like:
Membership profile
Service records
Premium payments
Statement of loan accounts
Status of claims
What are the steps for registering for GSIS online?
Select the "Sign Up" button.
Enter the business partner (BP) number for GSIS. The electronic remittance file handler or any authorized officer in a GSIS office can provide you with your BP number.
Your birthdate must be entered, then click "Confirm" to complete the transaction.
Dial the GSIS Contact Center for additional inquiries (847-4747).
GSIS is just as significant to the nation as SSS and other trust funds, whether mandatory or private. This article is undoubtedly your go-to resource if you are a long-time member of the GSIS who lacks time to visit the office to inquire or someone who is about to enter the public sector and is interested in these crucial GSIS services.
Benefits
GSIS Life Insurance Benefits
Life insurance is a requirement for all GSIS members. There are two available types:
A. Life Endowment Policy (LEP)
LEP is the original policy that GSIS adopted. It provides insurance coverage for active members who began working for the government before August 1, 2003. The maturity of the policy comes with some advantages, including:
Benefit of maturity
Surrender value in cash
Death benefit
Policy loan
Dividends
LEP customers can convert their coverage to an Enhanced Life Policy, which is covered in more detail below.
B. Enhanced Life Policy (ELP)
According to a worker's monthly wage, ELP provides annual insurance coverage. This policy covers you automatically if you are:
A member who had an old policy (LEP) that matured on or after July 31, 2003, and who is still a current member today
A worker who began their employment with the government after July 31, 2003
You recently joined GSIS.
Owners of policies will get the following:
Policy loan
Dividends
Death benefits (for the GSIS member's family who has passed away)
Payout Value in Cash (may be withdrawn after leaving the service or retiring)
GSIS Retirement Benefits
GSIS provides retirement plan alternatives based on your age and number of years of service.
A. Retirement under Republic Act 660
This plan, often known as Magic 87, is accessible if:
(Years of Service) + (Your Age) = 87
The three choices available to members are as follows:
The initial lump sum of 3 years
Automatic pension
5-year lump payment
B. Retirement under Republic Act 8291
This program offers the following:
A quick pension (5-year cash lump sum payment)
Monthly life pension
Monthly life pension
You qualify for this program if you are:
60 years of age or older upon retiring
15 or more years of service
Working nonstop for the last three years of your service
C. Retirement under Republic Act 1616
No matter their employment status or age, employees who have worked for the government for at least 20 years are eligible for this program. This strategy offers:
Gratuities received from the employer
Refund of all GSIS premium payments
D. Retirement under Presidential Decree 1146
Employees who began working for the government between June 1, 1997, and June 23, 1997, are eligible for this retirement program. The choice consists of:
Monthly basic pension
Alternatively, cash payment
E. Retirement under Republic Act 7699
This enables you to combine your service history with GSIS and SSS in order to qualify for retirement plans offered by both pension funds.
GSIS Separation Benefits
Those who have left the military but have not yet turned 60 are eligible for this. Benefits may come in the form of a lump sum payout in cash or a mix of a pension and cash payment.
A. The member (below the age of 60) has served for at least three years but no more than 15 years:
Cash payment = payment equal to 100% of the average wage for the previous three years (Average Monthly Compensation) will be made, upon turning 60.
B. The member has served for at least 15 years and is under the age of 60:
Cash payment = 18 times the Basic Monthly Pension that becomes payable at age 60.
BMP = (.025) x (AMC + 700) x (The period with paid premiums)
GSIS Unemployment Benefits
If you meet EVERY requirement listed below, you may be eligible for this benefit:
A permanent employee of the government
Paid for a whole year the required contributions required by Republic Act 8291.
Involuntary termination of employment (job elimination/office reorganization)
The advantages you'll get are:
50% of the average monthly remuneration will be paid out in cash each month.
The period of service rendered determines the pension's duration (range: two months to a maximum of six months)
GSIS Disability Benefits
This program is aimed at employees who have disabilities that have caused them to lose income due to being unable to work. There are three forms of handicap that GSIS classifies, albeit the benefits vary depending on the circumstances.
A. Permanent Total Disability (PTD)
This is the complete, irreversible, and permanent incapacity brought on by a disease or accident.
Total and permanent disabilities include the following:
Complete blindness in both eyes;
Two limbs are lost, either at or above the wrists or ankles;
Two limbs are completely paralyzed for life;
Brain damage that causes irreversible insanity or incapacity; and
In other cases; the GSIS will determine whether they qualify for this criteria.
Eligibilities
Members who will be permanently and totally disabled due to these conditions are qualified for PTD payments if:
At the moment of disability while serving; or
If you left the service and were able to make at least 36 months' worth of contributions in the five years immediately preceding your incapacity, or if you made at least 180 months' worth of contributions in total before your disability,
However, provided that the following prerequisites are satisfied:
Prior to the onset of the handicap, having a job providing a living;
Not a registered participant in any social insurance organization;
Not getting any other pension, whether it be from GSIS or another institution or organization in your country or abroad.
Benefit
Members who become totally and permanently disabled are entitled to a basic monthly pension (BMP)-equivalent lifetime income benefits starting on the date of the disability. To members who were in service at the time of the permanent total disability and who have made a total of 180 monthly payments, in addition to the monthly income benefits for life, a cash payment equal to 18 times the basic monthly pension (BMP) will be made.
The only compensation that separated members are eligible for is cash equal to 100% of their monthly average remuneration for each year of service with paid contributions, but not less than Php 12,000, if they have at least three years of service and become permanently and totally disabled. However, they must not have paid a total of at least 180 monthly contributions prior to the disability.
B. Permanent Partial Disability (PPD)
This option is for people who have experienced a whole and permanent impairment that keeps them from working for a set period of time.
          Eligibilities
Members who have a partial disability are eligible for PPD benefits if:
At the moment of disability while serving; or
If the member left the service and was able to make contributions for at least 36 months in the five years immediately prior to becoming disabled, or made contributions for at least 180 months prior to becoming disabled.
However, provided that the following prerequisites are satisfied:
Fully employed prior to the onset of the disability that resulted in income loss, as demonstrated by any conclusive proof thereof;
Not a registered participant in any social insurance organization;
Not getting a pension from GSIS or any other local, national, or international agency or organization.
Benefit
After a proper medical evaluation, the PPD benefit time is decided; nevertheless, the benefit length cannot exceed 12 months for the same scenario. Only unpaid leaves of absence taken during the period of entitlement that has been duly verified by the appropriate officer of the organization where the member is employed are eligible for compensation.
By dividing the BMP by 30 days and calculating the quotient by the total number of compensable calendar days of unpaid leave, the PPD benefit is calculated (LWOP).
C. Temporary Total Disability (TTD)
This is an accident, handicap, or disease that can be recovered from to resume normal tasks but causes a temporary disengagement from occupation-related activities.
Eligibilities
Members are eligible for the TTD benefit when:
Served at the time of incapacity; or
If you were discharged from the service, you must have paid at least 36 months' worth of contributions in the five years immediately preceding your disability, or at least 180 months' worth of payments overall, before your impairment;
However only if the following prerequisites are met:
Prior to the onset of the handicap, having a job providing a living;
Not a registered participant in any social insurance organization; and
Not getting any other pension from GSIS or any other local or international agency or organization.
GSIS Survivorship Benefits
When a member or pensioner passes away, these are the cash and/or pension benefits granted for the surviving legal spouse, provided that he or she does not remarry, have dependent minor children, or incapacitated beneficiary.
Beneficiaries
1. Primary Beneficiary
The surviving spouse will get the new basic survivorship pension (BSP), which was adopted in December 2010 and is equal to 50% of the basic minimum pension earned by the dead member or pensioner. In the event that the dependant spouse remarries, cohabitates, or forms a common-law partnership, BSP benefits will no longer be paid to them.
2. Secondary Beneficiary
The dependent parents and legitimate children of the deceased member are eligible for a dependent's pension that is equal to 10% of the basic minimum pension that is payable until they reach adulthood. If there are no primary beneficiaries, the secondary beneficiaries will only be eligible for survivorship benefits.
Beneficiaries of members or pensioners who pass away are entitled to cash payments and/or pension benefits, subject to any applicable laws governing survivorship and the maximum amount of survivorship pension.
Coverage
All primary and secondary beneficiaries who are currently receiving survivorship benefits or claiming them and who reside in the Philippines or abroad;
Those whose survivorship payments were suspended when the policy governing them was changed and put into effect in August 2009; and
Those who sought survivorship benefits but were denied because Management Implementing Guidelines (MIG) 01-2009 from October 22, 2009, which went into effect in August 2009, and MIG 04-2010 from April 26, 2010, were released or approved.
Eligibility
When a member or pensioner passes away, the primary beneficiaries—the surviving legal spouse and any dependent children—or secondary beneficiaries, depending on the situation—are entitled to the relevant survivorship benefits.
The following will be the main recipients:
Until he or she remarries, cohabitates with someone else, or enters a common-law relationship, the legitimate spouse; and
The dependent legitimate, legally adopted or legitimated children, including illegitimate children, who have not yet reached the age of majority or who have done so but are unable to support themselves because of a mental or physical condition that they developed before reaching the age of majority.
GSIS Funeral Benefits
Funeral benefits are granted to the survivors of a GSIS retiree or to anyone who paid for the deceased GSIS member's funeral.
GSIS gives P30,000 cash funeral benefits to the following:
An active member
Senior citizen pensioner
A former military member who is still qualified for severance compensation or a retirement plan
A participant who retired under RA 1616 prior to the implementation of RA 8291 (with a minimum of 20 years of service, irrespective of age).
A retiree (having the option to retire under RA 1616 yet being pensionable under RA 8291)
The claimant is given priority in accordance with the following family member hierarchy:
A legal spouse
Child of legal age who covered the cost of the funeral services
Anybody who can demonstrate they paid for the burial expenses
Requirements
A. If the claimant is the spouse in law:
From the National Statistics Office: Death Certificate (original copy)
NSO's Marriage Contract (original copy)
Two IDs from the government (original AND photocopy)
A certified copy of the claimant's birth certificate (for benefits related to death and survivorship, if any)
B. If the claimant is not the spouse legally:
Original copy of the member's PSA death certificate.
GSIS Funeral Expense Affidavit Form
Original and Xerox copies of official receipts issued in the claimant's name, or, in the case of a funeral plan, certification from the company providing memorial services attesting to the usage of the plan.
Two valid IDs (original to be displayed; provide xerox copies)
A legitimate ID (issued by the government) with the claimant's birthdate on it, or a birth certificate.
It is not necessary for the claimant to produce their birth certificate if they are a GSIS member or pensioner.
GSIS Employees Compensation Benefits
In the event of an injury, illness, disability, or death at work, public and private sector employees, as well as their families, are covered by the employees' compensation benefit (also known as the disability benefit).
EC is a perk that only accepts contributions from employers. Employee contributions to the scheme are therefore zero. The Employees Compensation (EC) Fund is managed by GSIS in accordance with Presidential Decree No. 626.
Benefits
Medical equipment, supplies, and services;
Counseling services;
Benefit for temporary complete disability;
Benefit for permanent complete disability;
Benefit for ongoing partial disability;
Death benefit; and
Funeral Benefit
Beneficiaries
Beneficiaries of death and funeral benefits may include any of the following:
A. Primary
Legitimate spouse up until the time when they remarry
Dependent children, whether natural, legally adopted, or otherwise:
Younger than 18 years old, single, and not working; or
Older than 18 years old but unable to sustain themselves due to a mental or physical condition they developed before reaching the age of majority
B. Secondary
Dependent parents
Authentic descendants
Eligibilities
The following are the payment requirements:
Injury must be the result of an accident occurring during regular business hours.
The illness must be classified as a "occupational disease" or, if it is not, it must be demonstrated that the working environment increases the risk of getting the illness.
Injuries or illnesses acquired at work are the cause of disability or death.
Exceptions
If any of these are a result of the employee's:
Getting wasted or drunk
Willful intent to do harm to or murder another person
Egregious carelessness
Not linked to employment
MUST-READ AND SHARE!
2023 Your Practical Wedding Guide
Your Ultimate Access to Kuwait Directories in this COVID-19 Crisis
Investments and Finance Ultimate Guide
OFW FINANCE – Money News Update that you need to read (Table of Contents)
A Devotional for having a Grateful Heart
Stock Investment A Beginner's Guide
How To Save Money Amidst Inflation
Philippines Best Banks with High-Yield Savings Return
Essentials Before Applying For a Credit Card
If you like this article please share and love my page DIARYNIGRACIA PAGE Questions, suggestions send me at diarynigracia @ gmail (dot) com
You may also follow my Instagram account featuring microliterature #microlit. For more of my artworks, visit DIARYNIGRACIA INSTAGRAM