SSS Membership Programs Offered to OFWs
The Philippine Social Security System, or SSS for short, is a mandatory social insurance program that covers at least the working class, including OFWs and seafarers as well as those employed in the private sector.
Mins to Read: 12  minutes
Age: 21 – 41 years old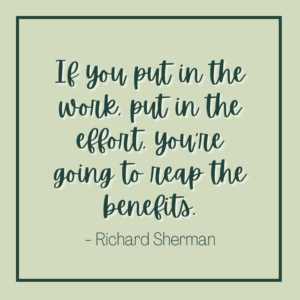 The SSS's goal for OFWsl is to safeguard overseas Filipino employees and their families from the risks and adversities they may face while working abroad. Read the rest of this guide if you want to learn more about how OFWs can profit from this organization.
SSS for OFWs
In 1995, SSS began offering voluntary membership to OFWs. Under Republic Act (RA) 8042, popularly known as the Migrant Workers and Overseas Filipinos Act of 1995, this was altered to mandatory coverage for land- and sea-based OFWs under 60 years old. Later, changes to the Migrant Workers and Overseas Filipinos Act (RA 10022) and the Social Security Act (RA 11199) for OFW coverage were made in 2010 and 2018, respectively.
Foreign-based overseas Filipino employees (OFWs) are still eligible to receive the exact Social Security System (SSS) benefits as those in the Philippines. The Flexi Fund Program and the Overseas Filipino Workers SSS Coverage Program are two additional unique SSS benefits and privileges to that OFWs are entitled to.
SSS Flexi Fund Program
Due to your duties to your family and debt repayment, as an OFW, growing your retirement savings may not be one of your top priorities. It's not a good idea to rely exclusively on the SSS pension because it won't be enough to pay for your living needs throughout retirement.
Look for strategies to boost your SSS pensions as soon as possible, preferably while you are still making money from your employment abroad. The SSS Flexi Fund Program is one of the excellent possibilities. This program, introduced in 2001, is a voluntary savings-investment program for OFWs who desire to save money and generate extra income.
How does Flexi Fund work?
Following this policy, SSS invests member funds in low-risk, dependable fixed-income assets that ensure members who work overseas would receive a profit. The higher of SSS's short-term peso placements or the 91-day Treasury bill rates are used to determine interest rates.
Do you have a membership? You can increase your regular SSS donations by a minimum of PHP 200. The money is added to your individual Flexi Fund account. SSS doesn't mandate a maximum amount or balance to be kept in the Flexi Fund. You can also elect to pay when you have adequate funds for your savings.
What advantages does it offer OFWs?
Benefits from accumulated funds can be tax-free for retirement, disability, or death.
OFWs are free to make an early withdrawal whenever they have a pressing financial necessity.
Benefits for OFW members who do not withdraw funds or make benefit claims during the applicable year.
Who could join the program?
OFWs who satisfy these criteria are the only ones eligible for the SSS Flexi Fund:
Members of the regular SSS program who pay the maximum payment
Working abroad for a foreign employer who hired the OFW in the Philippines, making money abroad, or relocating permanently abroad
How to become a member of the Flexi Fund?
Fill out the Flexi Fund enrollment form by downloading it.
Visit the SSS branch that is local or international.
Send in your completed enrollment form with a passport, SSS ID, or UMID card.
Suppose you're applying at a Philippine SSS branch. In that case, you must also provide an original copy of your Overseas Employment Certificate (OEC) or e-receipt issued by POEA and submit a photocopy of it.
Overseas Filipino Workers SSS Coverage Program
The government organization provides OFWs who are SSS members and under 60 with regular coverage under the SSS program. An OFW's coverage begins after the first monthly SSS contribution is made.
What are SSS benefits available to OFWs through this program?
Members of the SSS who are OFWs are eligible to receive any SSS benefit or loan as long as they meet the prerequisites. SSS advises OFWs to keep making payments until they are 60 or 65 to be eligible for greater benefits.
The benefits listed below are available to SSS members:
Sickness Benefit. It is a daily financial benefit given to members who cannot work due to an illness or injury.
Maternity Benefit. It is a daily financial reimbursement granted to a female employee who cannot work because of pregnancy or miscarriage.
Disability Benefit. It is a monthly pension or a one-time payment to a member with either partial or total permanent disability.
Retirement Benefit. It is a financial benefit given to a member who is too old to work, either monthly or all at once.
Death Benefit. It is a monetary payment made to the heirs of a deceased family member, either regularly or all at once.
Funeral Benefit. The individual who covered the costs of the deceased member's burial will be given a 20,000 funeral grant.
Salary Loan Benefit. A financial loan is given to a member who is employed, self-employed, or a volunteer. It is meant to satisfy the member's immediate credit needs.
How much do OFWs contribute to SSS each month?
Based on the OFW's reported monthly earnings (in Philippine Peso) during the membership application, SSS determines monthly contributions.
Check the amount that SSS will charge you for your contributions. Please see the schedule of contributions for SSS below:
Range of Compensation
Monthly Salary Credit
Amount of Contributions
Regular Social Security
Mandatory Provident Fund
Total
Regular Social Security
Mandatory Provident Fund
Total
Below 8,250
8,000
–
8,000
1,040.00
–
1,040.00
8,250 – 8,749.99
8,500
–
8,500
1,105.00
–
1,105.00
8,750 – 9,249.99
9,000
–
9,000
1,170.00
–
1,170.00
9,250 – 9,749.99
9,500
–
9,500
1,235.00
–
1,235.00
9,750 – 10,249.99
10,000
–
10,000
1,300.00
–
1,300.00
10,250 – 10,749.99
10,500
–
10,500
1,365.00
–
1,365.00
10,750 – 11,249.99
11,000
–
11,000
1,430.00
–
1,430.00
11,250 – 11,749.99
11,500
–
11,500
1,495.00
–
1,495.00
11,750 – 12,249.99
12,000
–
12,000
1,560.00
–
1,560.00
12,250 – 12,749.99
12,500
–
12,500
1,625.00
–
1,625.00
12,750 – 13,249.99
13,000
–
13,000
1,690.00
–
1,690.00
13,250 – 13,749.99
13,500
–
13,500
1,755.00
–
1,755.00
13,750 – 14,249.99
14,000
–
14,000
1,820.00
–
1,820.00
14,250 – 14,749.99
14,500
–
14,500
1,885.00
–
1,885.00
14,750 – 15,249.99
15,000
–
15,000
1,950.00
–
1,950.00
15,250 – 15,749.99
15,500
–
15,500
2,015.00
–
2,015.00
15,750 – 16,249.99
16,000
–
16,000
2,080.00
–
2,080.00
16,250 – 16,749.99
16,500
–
16,500
2,145.00
–
2,145.00
16,750 – 17,249.99
17,000
–
17,000
2,210.00
–
2,210.00
17,250 – 17,749.99
17,500
–
17,500
2,275.00
–
2,275.00
17,750 – 18,249.99
18,000
–
18,000
2,340.00
–
2,340.00
18,250 – 18,749.99
18,500
–
18,500
2,405.00
–
2,405.00
18,750 – 19,249.99
19,000
–
19,000
2,470.00
–
2,470.00
19,250 – 19,749.99
19,500
–
19,500
2,535.00
–
2,535.00
19,750 – 20,249.99
20,000
–
20,000
2,600.00
–
2,600.00
20,250 – 20,749.99
20,000
500
20,500
2,600.00
65
2,665.00
20,750 – 21,249.99
20,000
1000
21,000
2,600.00
130
2,730.00
21,250 – 21,749.99
20,000
1500
21,500
2,600.00
195
2,795.00
21,750 – 22,249.99
20,000
2000
22,000
2,600.00
260
2,860.00
22,250 – 22,749.99
20,000
2500
22,500
2,600.00
325
2,925.00
22,750 – 23,249.99
20,000
3000
23,000
2,600.00
390
2,990.00
23,250 – 23,749.99
20,000
3500
23,500
2,600.00
455
3,055.00
23,750 – 24,249.99
20,000
4000
24,000
2,600.00
520
3,120.00
24,250 – 24,749.99
20,000
4500
24,500
2,600.00
585
3,185.00
24,750 – Over
20,000
5000
25,000
2,600.00
650
3,250.00
Source: Z.com
How does one become an OFW member?
You can apply to join SSS as a new member online at https://member.sss.gov.ph/ or by going to the closest SSS branch if you are an OFW and do not currently have an SSS number or membership.
Follow these procedures to register in person at an SSS branch:
SSS also accepts the following documents for new member registrations in addition to birth certificates:
Baptismal certificate
Passport
Driver's license
PRC card
Seaman's Book
Who Must Be Covered by SSS Per Legal Requirement?
The payment and remittance of social security contributions and registration of employees, employers, and self-employed people with the SSS are requirements for coverage. These are what they are:
Employer (ER) refers to a person who engages in any type of company, trade, industry, or activity and pays for the services of another.
The employee (EE) An EE can be any employee in the private sector who is under the age of 60 (up to the age of 60 if receiving initial coverage), regardless of employment status, including permanent, temporary, or provisional;
a housekeeper who is under 60 (or, if first covered, up to 60th birthday);
a Filipino seafarer who signs the standard employment contract and is deployed by the manning agency and the foreign principal (SE) is deemed to be an ER. An SE is a person who works in any trade, business, or occupation, has no other ER, makes at least $1,000 per month through physical and mental labor, and is under the age of 60. (if there is initial coverage).
Who Are Recognized as the Primary SSS Beneficiaries?
Your legitimate dependant spouse, until he or she remarries, and your legitimate, legally adopted, or illegitimate children under the age of 21 are your principal beneficiaries.
Your parents will be your secondary beneficiaries if you are not married and do not have any children.
You can designate any other person in your SSS records as the beneficiary if you don't have primary and secondary beneficiaries.
What happens to your SSS contribution If you lose your job?
After the month after your separation, your employer is no longer required to make your SSS contributions. However, you will continue to receive credit for all payments made on your behalf, and you will still be able to use SSS advantages and privileges. To keep your access to all benefits, you can continue making total contributions as a voluntary member.
A list of some of the most important SSS-related information is provided here. In times of need, remember that being aware of your obligations and program advantages will give you an advantage. You should occasionally visit the SSS's official website, as this article is not thorough.
Members of the SSS have access to house loans in addition to wage loans. This article compares and contrasts the housing loans offered by Commercial Bank, SSS, and Pag-IBIG for those considering purchasing a home and needing a loan.
Reminders
You must be an active SSS member to continue getting monthly rewards.
To avoid late payment fees, you should pay the amount listed on your SSS Contribution Collection List (SCL) before the deadline.
Update your employment history and keep track of your monthly contributions by reporting to all employers.
Report all employees to reflect your whole workforce and facilitate tracking their efforts.
To update their employment status and make contributions via the E-Collection System, all self-employed and covered domestic workers must report.
Your UMID must be renewed at least six (6) months before it expires. The processing of a UMID card application takes two (2) weeks.
Within thirty (30) days of the date of the modification, you must update any information on your membership record that has changed, such as your contact information, date of birth, dependents, beneficiaries, etc.
You can submit maternity benefit claims through any of the following channels: (1) online via the SSS website or mobile app; (2) over the phone at an SSS branch or trunkline; (3) at a hospital or other authorized facility for maternity notification, consultation, or other partner organizations.
MUST-READ AND SHARE!
2023 Your Practical Wedding Guide
Your Ultimate Access to Kuwait Directories in this COVID-19 Crisis
Investments and Finance Ultimate Guide
OFW FINANCE – Money News Update that you need to read (Table of Contents)
A Devotional for having a Grateful Heart
Stock Investment A Beginner's Guide
How To Save Money Amidst Inflation
Philippines Best Banks with High-Yield Savings Return
Essentials Before Applying For a Credit Card
If you like this article please share and love my page DIARYNIGRACIA PAGE Questions, suggestions send me at diarynigracia @ gmail (dot) com
You may also follow my Instagram account featuring microliterature #microlit. For more of my artworks, visit DIARYNIGRACIA INSTAGRAM