Top Plans for Your Retirement
More than seven million retirees lack the resources to meet their retirement obligations because just 20% of Filipino seniors receive either an SSS or GSIS pension. Even though it's simple to overlook retirement while you're a young adult, everyone should be prepared for it. This is where retirement planning and retirement savings come into play.
The absence of retirement planning among Filipino millennials is supported by a recent study. Only 7% of the young professionals polled said they had a monthly savings strategy. According to the report, millennials in the Philippines invest only "when they feel like it," which is fairly inconsistent.
Mins to Read: 12  minutes
Age: 21 – 41 years old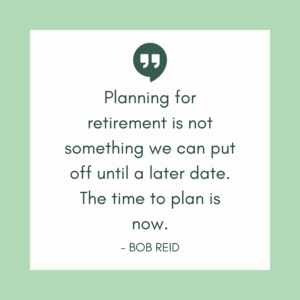 With so many financial responsibilities to handle in your 20s and 30s, it can be easy to put retirement planning on the back burner, but you can't just ignore its urgency and necessity. Time passes more quickly than you may imagine. You don't want to be the elderly person who wishes they had started saving for retirement sooner.
Plan your retirement now, while you're still young, and don't squander any time. Building a retirement portfolio that ensures you can live comfortably and securely takes time.
What is a Retirement Fund?
Retirement funds, usually referred to as pension funds are investment choices that enable a person to set aside a specific amount of income for their retirement. After retirement, these funds provide a consistent stream of funding; retirees get an annuity on their investment until death.
Pension funds are invested on behalf of the investor, and the revenue from such investments is donated as the interest paid on the fund pool. These provide a fixed benefit because they are independent of market swings and asset returns.
To maintain consistent returns, retirement mutual fund programs typically invest in low-risk investment options like government securities. Pension funds are the best option for retirement planning because they often provide up to 11% interest depending on the policy and assets.
What Function Does a Retirement Fund Serve?
A retirement savings account's main goal is to provide investors with a reliable source of income in the event that they lose their current job. It can be viewed as a type of deferred pay that offers financial stability and enough resources to cover people's basic needs.
It is necessary to initially determine your needs and goals before selecting a plan. You can choose a retirement savings plan if you still have a few years till retirement and wish to accumulate wealth. A retirement annuity plan is an option if you are getting close to retirement and have some money invested.
The majority of pension funds give investors the choice of receiving their returns as a lump sum payment or a monthly annuity. Annuities are paid out on a regular basis at a fixed rate that typically includes inflation insurance. As an investor receives the return from their retirement fund adjusted to the current denomination, it is one of the most significant benefits.
When you invest in retirement annuity plans, you'll begin receiving consistent income every month, quarter, six months, or year, either right away or at a later time depending on your needs.
After the investor retires, lump sum payments are made to distribute the entirety of the accrued fortune to the investor. It allows a significant sum of money but does away with the monthly annuity payments' regular source of income. You have some degree of influence depending on the retirement plan you select.
What Should the Investment Mode Be?
There are essentially 2 ways to invest in these types of funds: either through a Systematic Investment Plan or a one-time lump sum investment (SIP).
One-time investment, also known as a lump sum investment, is the procedure through which an investor invests sizable money all at once. People with a sizable financial reserve and a higher tolerance for risk tend to favor this approach.
Systematic Financial Plans, or SIPs, entail investing a certain amount each month until an investor achieves their investment objective.
Both of the processes above have advantages and drawbacks. For instance, lump-sum investments guarantee considerably bigger returns when the market rises. In contrast to SIPs, they are more vulnerable to dangers. It's important to note that only experienced investors like these one-time transactions.
SIPs are more appropriate for novice investors since they foster the habit of saving and investing over a longer period of time. It makes it possible for new investors to leverage their riches without experiencing any burden. Additionally, it will enable them to more effectively plan for their retirement benefits.
Why You Should Purchase a Retirement Insurance Plan?
Be prepare for financial difficulties
Even if you may have saved a sizeable sum for your retirement, this can simply and quickly be depleted more quickly than you had intended. Unprecedented hospital visits, business failures, and family deaths could deplete and exhaust your retirement savings. Planning for retirement is crucial for this reason. Instead of attempting to solve these financial issues on your own, plan for your retirement to safeguard your future.
Avoid relying solely on pensions
Once you become too old to work, your social security pension will start paying you in cash. Although the amount is useful, it could not be sufficient to ensure that you have a comfortable retirement. Add retirement funds from your insurance to what you receive from your pension. You no longer have to rely solely on your pension or even on your children to support you financially thanks to a retirement investing plan.
Your family may also benefit
Your loved ones can profit from having a sizable retirement fund as well. You can utilize the funds from your retirement investment to assist your children in paying for the education of their future offspring. You can also make an investment in a home that you can leave to the following generation.
The Philippines' top 5 Retirement Fund Strategies
Here are the top five retirement fund planning strategies to help you get ready for a comfortable life at 60 or earlier:
1.     Pension Plans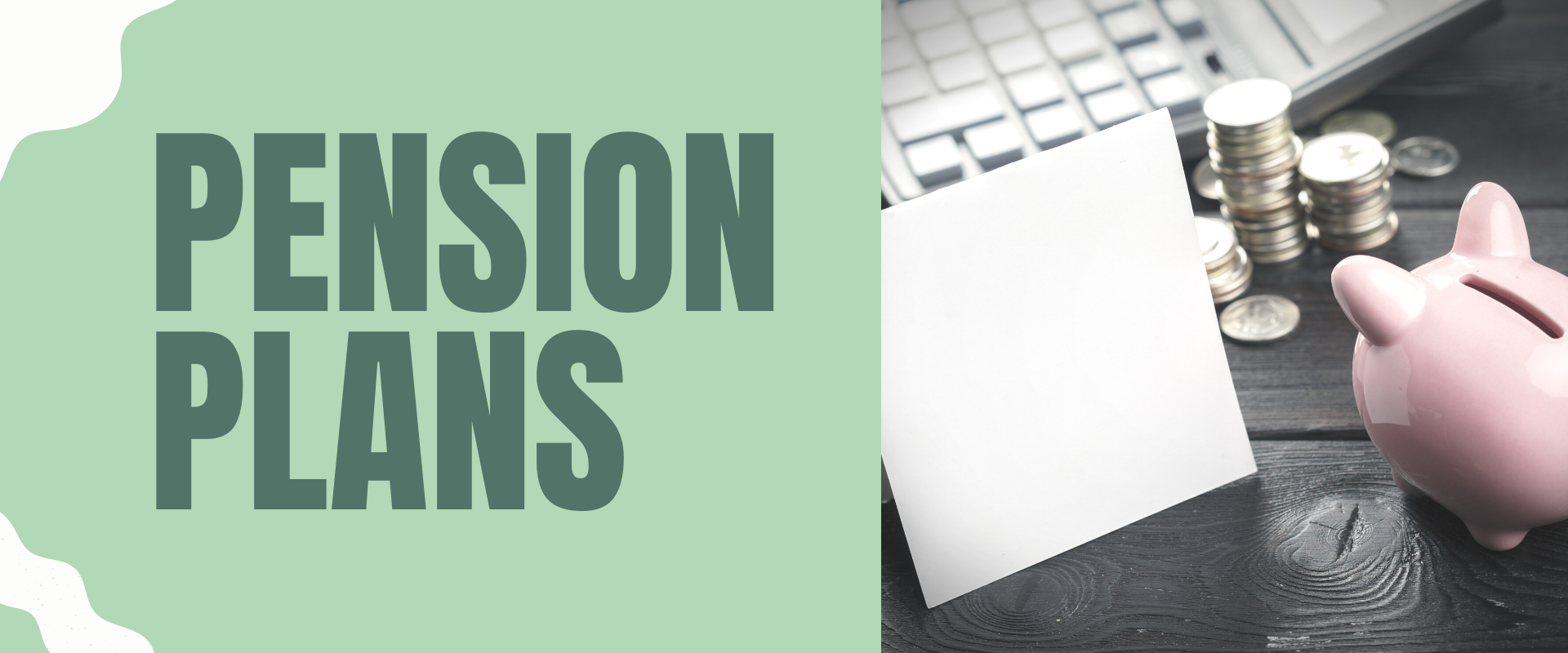 Pension plans give you monthly stipends or a single lump payout according to your cumulative contributions. The Social Security System in the Philippines offers one of the most easily accessible pension programs (SSS). Given that SSS contributions are required by law and are taken out of your paycheck automatically, this is regarded as one of the simplest ways to invest. A variety of pension or retirement plans are also offered by other institutions like banks and insurance firms.
GSIS Pension Plan
Only government workers are eligible for this retirement program. A five-year lump sum or cash payment with an instant pension are both options. Additionally, your employer may reimburse your GSIS contribution when you retire.
PAG-IBIG Pension Plan
This retirement program, often referred to as the PAG-IBIG Regular Savings Program, allows you to withdraw your PAG-IBIG contribution after 20 years of contributions or when you reach retirement age of 60 or 65.
SSS Pension Plan
SSS members who have contributed for at least 120 months prior to the semester of retirement are eligible for this lifetime benefit. Your contribution, the number of dependents you have, and the number of service years you have accrued all affect the monthly benefit for an SSS pension plan.
2.     PERA
In 2016, the statute that created the Personal Equity Retirement Account (PERA) was completely implemented. Financial commentators claim that this is the equivalent of the 401(k) Contribution Plan or Individual Retirement Account (IRA) in the United States in the Philippines. PERA is a particular kind of retirement investment plan that is only available through banks, insurance companies, or any other administrator licensed by the Securities and Exchange Commission, the Insurance Commission, and the Bangko Sentral ng Pilipinas (BSP). PERA is a voluntarily contributed retirement plan that provides you the option to invest and save up to Php 100,000 each year. The returns are also totally tax-free.
PERA is a voluntary retirement account created in the Philippines for the purpose of investing money in PERA goods. With this kind of retirement fund, you receive a 5% tax credit. Additionally, investment returns are tax-free.
You can invest your PERA donation in the following things:
Annuity contracts
Exchange-traded bonds
Insurance products
Locally traded stocks and other securities
Mutual funds
Pre-need pension plan
Unit investment trust fund (UITF)
The only financial organizations now recognized as PERA administrators are BDO and BPI.
3.     Insurance Plans
Insurance plans, where contributions can result in lump amounts later in life, are another method to invest for retirement. In addition to offering you and your family financial security in the event of your death, a serious sickness, or an accident, it can also serve as an investment that has the potential to grow. For example, FWD Insurance offers bundled policies that cover all of these requirements: critical sickness, accident, investment, and life protection. Plan a free consultation with your advisors.
4.     Financial Funds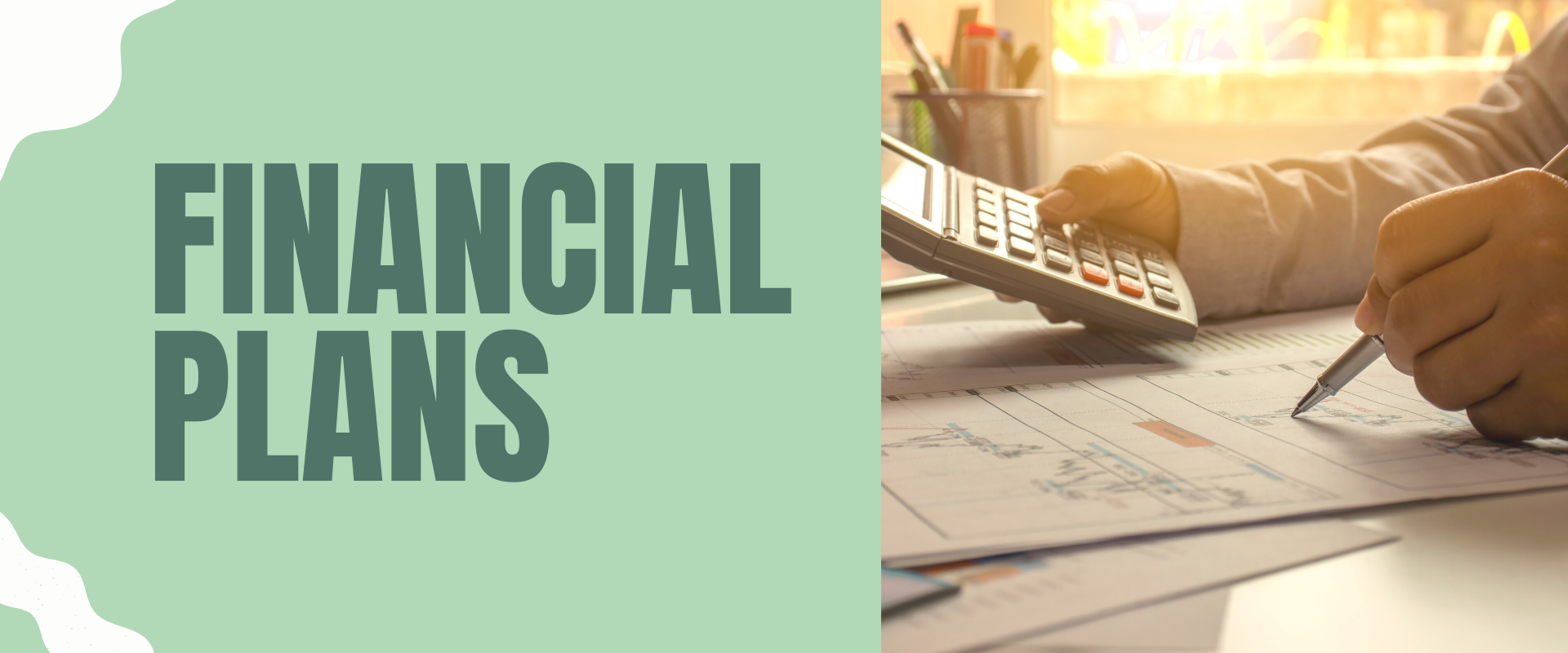 A range of funds that have already been invested in a number of businesses are available from banks, insurance companies, and other organisations. These institutions have fund managers who will take care of your bonds, equities, and other investments for you despite the fact that they can be rather sophisticated. For added profit, some insurance providers, like FWD, even provide funds with returns in US dollars.
5.     Real Estate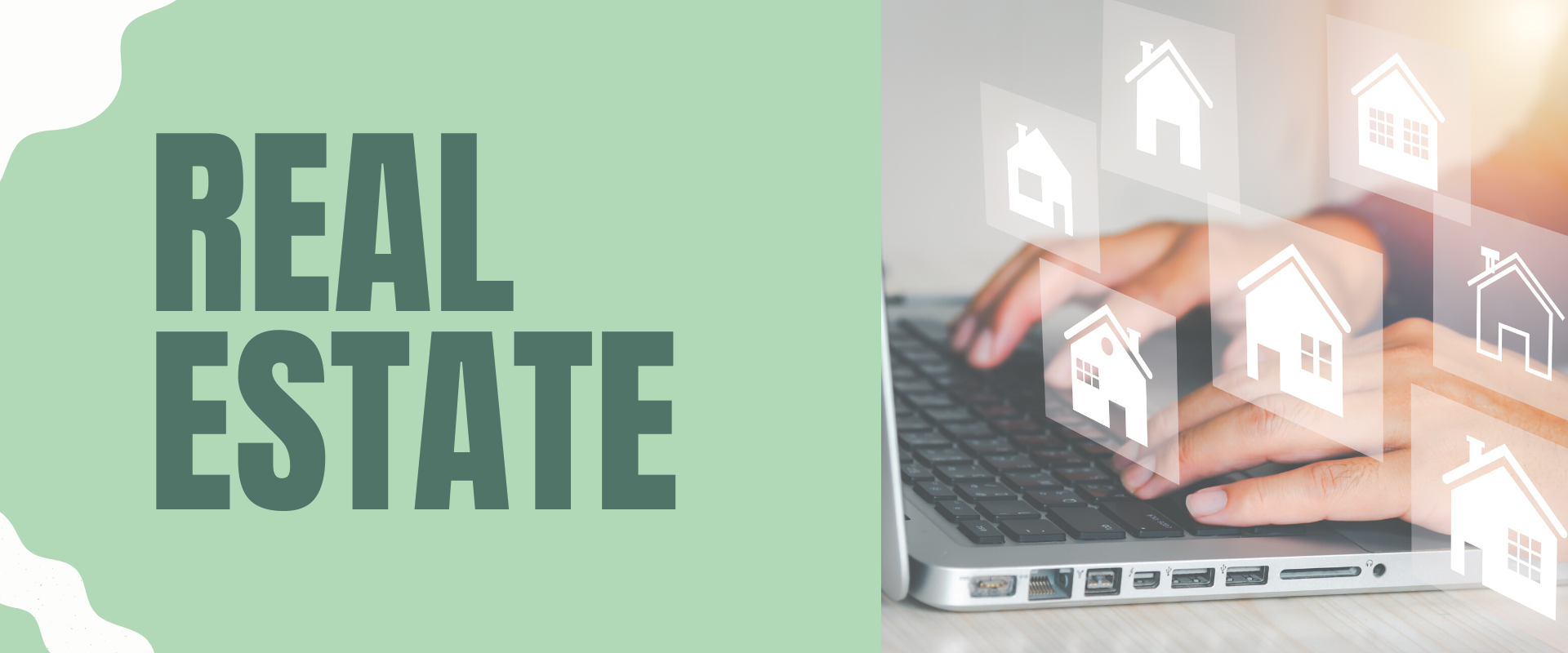 One of the main objectives of Filipinos is to own a home or any type of property by the time they are 50 or 60, and for good reason. It's a wise investment, particularly if you're no longer able to pay your rent with a fixed monthly salary. As time passes, the value of your home or condominium increases, especially if you have picked a desirable location. Additionally, having real estate that you can potentially rent out can provide you with a stream of income once you retire.
Major Benefits
The benefits of investing in a pension fund are numerous. These consist of:
1.     Long-term savings:
Whether an investor chooses monthly payouts or lump-sum distribution, these plans are long-term savings programs. Retirement savings accounts generate income that can potentially be reinvested.
2.     Flexibility:
Depending on their financial needs and plans, investors can opt to receive payment in the form of a lump sum or a monthly annuity. Even a deferred annuity plan might be chosen in order to guarantee a larger corpus for post-retirement.
3.     Offers insurance:
The majority of pension policies act as a life insurance policy, shielding a policyholder against any financial loss in the event that they pass away prior to retirement. Additionally, it enables the investor to withdraw a lump payment in the event of a medical emergency. This is a crucial component of pension funds that may help with long-term healthcare costs.
4.     Protection against inflation:
The recommended way to guard one's assets against inflation is to invest in pension plans. The majority of retirement plans provide some sort of inflation protection, distributing one-third of the total corpus upon retirement, and using the remaining two-thirds to pay the owner a monthly annuity.
5.     Risk-free investment:
Due to their exceptionally low-risk profile, mutual fund retirement plans are one of the safest investment options. Additionally, investors can choose between investing in debt and equities for higher returns or placing their money in government securities for a guaranteed return. The danger, potential return, and personal risk tolerance are all appropriately matched.
Conclusion
Investing is never without danger. In terms of finances, there is no panacea or magic wand because of this. According to analysts, investing in many plans or a combination of any of the top retirement savings plans on the list is the key to long-term financial security.
Creating a fund and planning for retirement will enable you to enjoy life to the fullest even as you get older. Start saving right away and think about investing your funds to accelerate the growth of your retirement fund. A monthly budget is essential, and you should set aside 15% of your salary for the fund. Make sure your debts are paid off if you have any.
MUST-READ AND SHARE!
2023 Your Practical Wedding Guide
Your Ultimate Access to Kuwait Directories in this COVID-19 Crisis
Investments and Finance Ultimate Guide
OFW FINANCE – Money News Update that you need to read (Table of Contents)
A Devotional for having a Grateful Heart
Stock Investment A Beginner's Guide
How To Save Money Amidst Inflation
Philippines Best Banks with High-Yield Savings Return
Essentials Before Applying For a Credit Card
If you like this article please share and love my page DIARYNIGRACIA PAGE Questions, suggestions send me at diarynigracia @ gmail (dot) com
You may also follow my Instagram account featuring microliterature #microlit. For more of my artworks, visit DIARYNIGRACIA INSTAGRAM