Last Updated on 10 months by DiaryNiGracia
Cashless shopping is now a trend here in the Philippines, but some still prefer the old-fashioned way of paying. This is by handing over cold hard cash. It may not be for everyone. However, what would be a better way to manage your finances and improve your cash flow other than using a credit card?
MINS TO READ: 10 minutes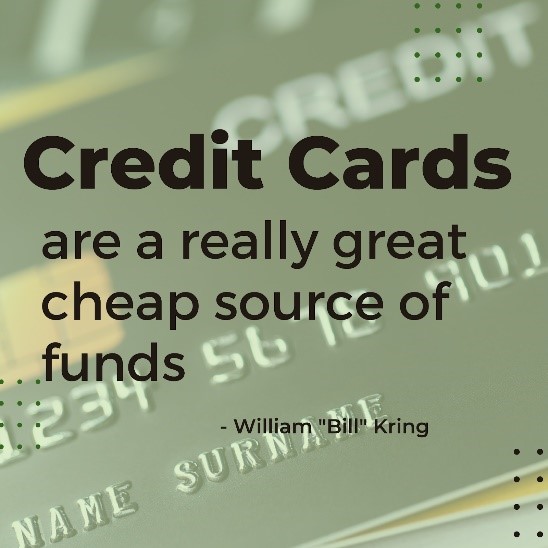 Applying for your first credit card can be stressful, especially if you've just entered adulthood and settled your first job. As we all know, no one knows what to do the first time, right? Choosing which bank is the best, preparing all the documents needed, and preparing yourself as you apply is a struggle for first-timers. Banks tend to be more cautious if it's your first time applying for a credit card. 
The application doesn't end up just providing their requirements and meeting the income requirement. There will be a background check and other conditions that do not involve your income. This differs from the card and bank you're applying for.
Since being a beginner and applying alone is not that easy, here's a list of information that will guide you if you're planning to have your first ever credit card:
What is a Credit Card?
The first use of credit cards originated in 1950 by the Diner's Club, which introduced purchasing instruments issued to company outlets and then used by customers. Furthermore, a meeting was held on October 7, 1980, in Ermita, Manila, by various representatives from different finance corporations, such as American Express, Pacific Card, PCI Bank, etc. Their goal was to discuss the formation of an association that would maintain a connection and cooperation among credit card companies in the Philippines. 
Shortly after, on January 6, 1981, the papers were submitted to the Securities and Exchange Commission until the Credit Card Association of the Philippines (CCAP) was established. It is currently composed of fifteen bank members. Credit cards made their way into the Philippines in 1982 by the Philippine Commercial Credit Card, now called Bankard Inc. They introduced the option of cashless payment to Filipinos, which now emerged as a part of everyone's daily purchases and payments. 
Credit cards are cards that will be issued to you by the bank once your application is approved. It will allow you to purchase items and pay for them later by borrowing money from the bank within the credit limit they set based on your income, credit score, and credit history. It is also agreed that the borrowed money will be paid on its due date or earn interest charges.
With a swipe, you can make convenient payments and cashless transactions on your everyday expenses, such as food, clothes, emergency services, etc. Furthermore, ensure all the costs you have borrowed on your credit card will be paid within the time frame given by the issuer to avoid penalty charges that could affect your credit score.
What are the benefits of a Credit Card?
Since the Philippines is starting to adopt the cashless payment method, having a credit card inside your purse is a huge advantage. Plus, the efficiency of just swiping your card rather than counting if you have enough money on you already says it all. Having this shiny piece of plastic is truly a lifesaver. Aside from this, here are a few benefits of owning a credit card:
Online Shopping –

the use of credit cards has risen now that online shopping has become a trend. With just a few clicks and input of your credit card information, you can have your shopping spree easily and in the comfort of your home. According to the latest research, there are around 26 million eCommerce sites around the globe (Kiniulis, 2022), and this continues to rise every day.
Suppose the things you bought go wrong or are fraudulent. In that case, the credit card company can detect this and inform you. Using your card to make fraudulent transactions will not automatically reflect on your balance. Having your finances secured is an advantage in online shopping since online scams and frauds are common. Take a look at the statistics of the online scams from 2015 to 2021: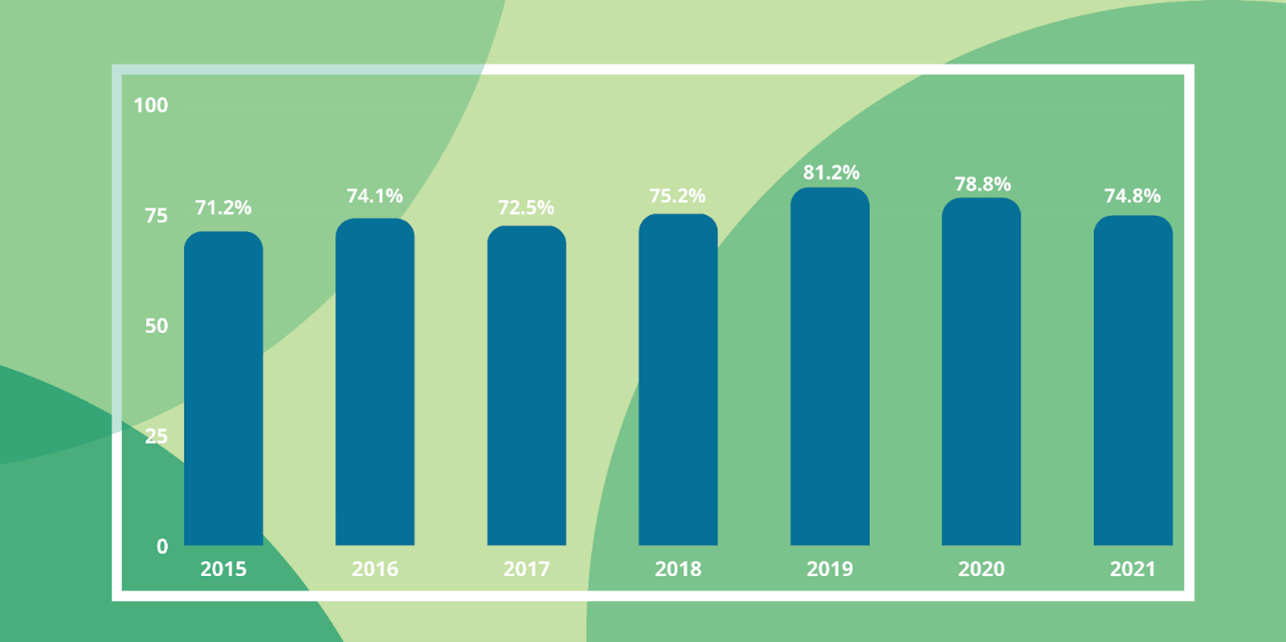 Numbers are continuously going up and down. We cannot predict when this issue will stop or lessen at least. Imagine the amount of money you can lose in just a few seconds! What a waste, right?
Rewards, Cashback, and Offers

– The best credit cards will provide rewards and cashback for things you usually spend on. So choosing the right  card that suits your routine needs matters. It may vary from mile rewards, shopping discounts, and points accumulated as you spend. They offer special deals as well on tickets, shopping, and accommodations. Here are some examples of the rewards, cash backs, and other discounts that you can get on your credit card: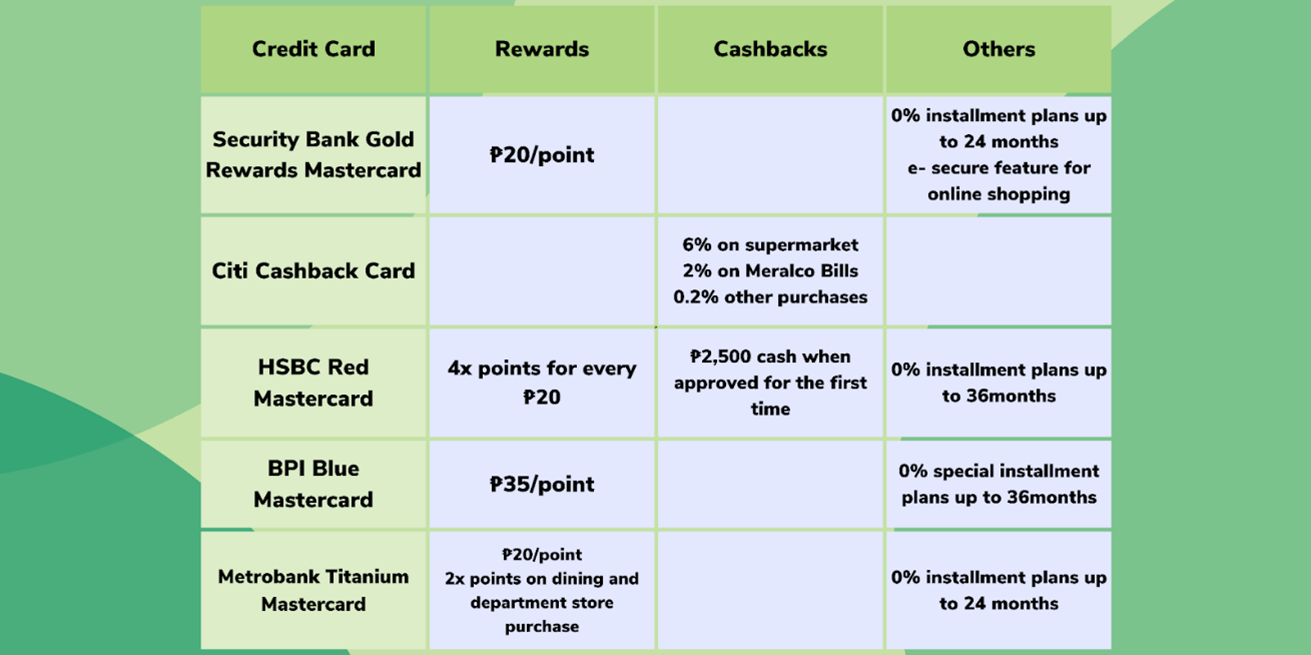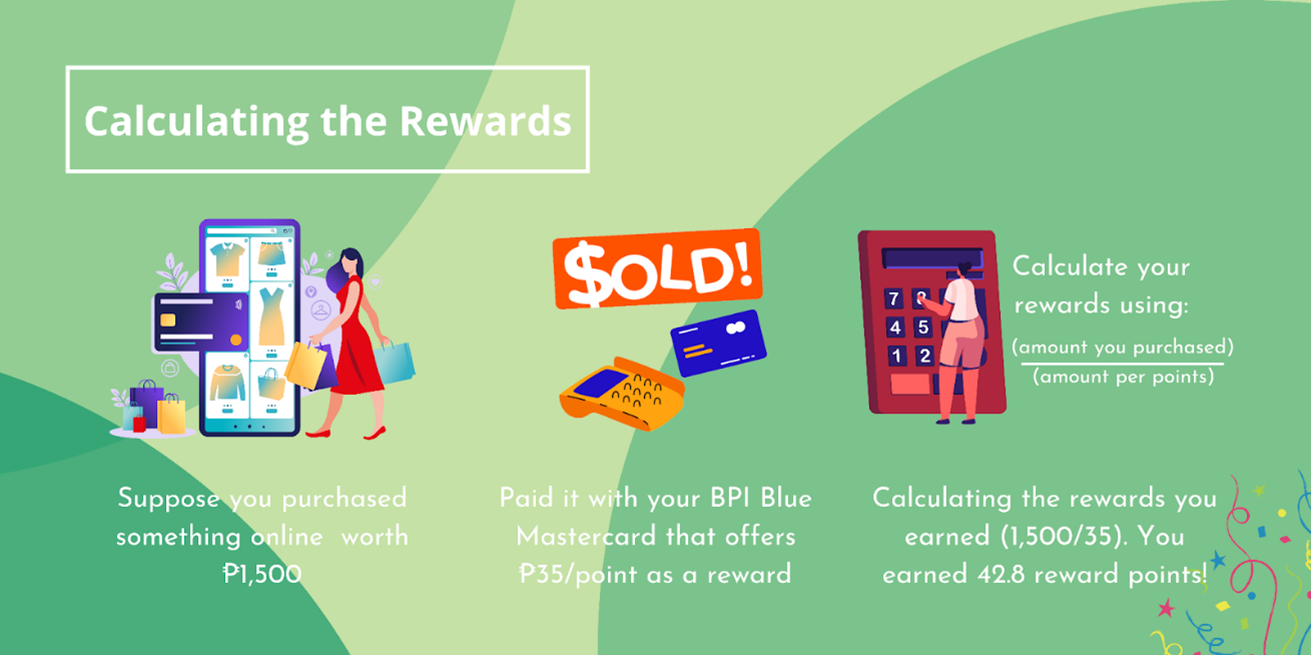 Widely Accepted

– since paying cashless is now a thing, most stores inside a city in the country have adopted cashless transactions. It will not be a problem if you don't have cash on you when you go out. Unless you opt to visit less populated places or outside the city. According to a study, 84% of Filipinos have tried to go cashless in 2021, with 44% of card payments at physical shops and 52% of card payments online (Caraballo, 2022) 
Insurance and Consumer Protection 

– some credit cards come with life and health insurance, especially those for traveling. Having a credit card will make it easier for you to purchase insurance. Fraudulent acts are a thing now as well, especially on the internet. So if you fall into one of their traps, you can be compensated for it and even have your money back. An example is the Purchase Protection Insurance offered by PNB. It allows the cardholder to reimburse the amount of the item that is lost, stolen, or damaged that they purchase with a maximum coverage limit of

₱50,000 per claim.
What are the qualifications and requirements to apply for a Credit Card?
Requirements and qualifications in applying for a credit cards vary on the bank that you're aiming for. Some banks may require more documents and qualifications compared to other banks. But here is a list of the primary documents and qualifications that a bank may need when applying for a credit card:
General Qualifications
Must be 18 – 70 years old

– age requirement differs on the bank that you're applying to. Some require you to be at least 21 years; some accept applicants who are 18 years old. So if you're younger than 21, check the age requirement before considering applying. 
Filipino citizen or a local resident foreigner

 
Have a mobile phone, office landline, and an active email address
Gross annual income ranging from  ₱120,000 to  ₱1 million –

annual income requirement also varies in the bank and the card you're applying for. Check their yearly minimum income requirement to see if you're a fit.
Employment

– a bank requires you to be a regular employee for at least a year or self-employed with a business that must be operated for at least a year or two.
Requirements
One to two government-issued valid IDs –

must include your photo and a valid signature.
Proof of Income –

this may be in the form of pay slips, BIR form 2316, Certificate of Employment, or Audited Financial statements.
DTI / SEC Registration

– this requirement only applies if you are self-employed
Alien Certificate of Registration

– this requirement only applies if you are a foreign applicant.
Other than those listed above, a bank may require more specific requirements when applying. To know more about these requirements, check out Ways and Requirements to Get your First Credit Card in the Philippines.
How do I apply for a Credit Card?
It's time to apply for a credit card, and you're nervous about what to do first. The process may be straightforward since this will be your first, but a guide won't harm to have around you. Applying can be done in person or online, but you must check on the bank or card issuer that you have chosen. Here are the steps that you might need in applying:
Identify your needs

– choose the right credit card that will suit your lifestyle and needs. Knowing its purpose and how much you can afford in your monthly payments may help you decide.

Which type of credit card suits you –

knowing which kind of credit card after identifying your needs is essential for getting a credit card since there are different options to choose from

Standard Credit Cards

 – this type of credit card is the easiest to apply. This will be the best pick if you're onto something that's not complicated to manage. However, they do not offer cashback or rewards.

Rewards Credit Card

– this card offers points or cashbacks on every necessary purchase, such as groceries and dining out, you make on your credit card. Rewards you accumulated can be redeemed in different ways. It may be in the form of gift certificates or other perks.

Cash Back Credit Cards

–

with this type of card, you can easily earn cashbacks on purchases that offer bonus points in some categories, such as dining and travel. 
Travel Credit Cards

– users that travel a lot are the best fit for this type of credit card. As you use your credit card, especially on travel purchases, points will be earned that can be redeemed in different ways, such as free flights, mile points, or hotel points. It also comes with lounge access and elite status to travel easily.
No annual fee Credit Card

– as the name suggests, this card comes with no yearly fee cost that can help you reduce your cost of credit but still benefit from the rewards and cashbacks it offers.
If deciding which credit card you should get is difficult and you still don't know which one to choose, you can read more at 6 Starter Credit Cards for Credit Card Newbies.
Visit the nearest branch of the chosen bank of your credit card –

going to the bank where you want to apply for your credit card is now a start. You can inquire and check if all the requirements you brought with you are enough so you can process or work on it if you forgot a document or if they require you more. 
Fill out their application form

– make sure to provide all the necessary and complete details to avoid delays on your application.
Submit your requirements

– it is advisable to bring a photocopy and its original copy of your requirements, so you have everything on hand and ready for the process to go smoothly.

Wait for the outcome of your application

– after the application process, it will take a few weeks for them to have an outcome since background checks and credit history verifications will be done before they decide if you are approved or not.
Waiting for the result may be stressful for you, but relax! Everything could go smoothly if you followed the guide and provided all the requirements.
What should I do if my application is approved or denied?
The application process is long, and thinking about the possible outcome gives you shivers. However, have you ever wondered what to do after you receive the result of your application?
Application Approved
Suppose your credit card application is approved; congratulations on your first-ever credit card! If this case happens, you will expect to receive your new card at the home or work address that you provided. Upon receiving your card, here's what you should do:
Activate your credit card –

check for the instructions that came with your card.
Sign the back of your card

– for security
Set up an online account –

to manage and track your spending on your phone 
Read the terms and conditions of your card –

make sure to take note of all the fees, charges, and benefits.
Store it in a safe place when not used

– for the card's safety and to avoid misplacing your credit card 
Application Denied
If your credit card application is denied, better luck next time! If this happens. You will receive a letter informing you that your application was rejected and more details regarding the decision. This doesn't mean you can't be approved when you apply for a credit card again next time. Just wait for at least four months before deciding to apply again.
15 Credit Card Terminologies that I should know.
Reading and understanding the world of credit cards might be tricky if you're unfamiliar with the terminologies used. It can cause confusion and misunderstanding. it might even be hard to decipher if you're trying to learn about credit cards. Here's a list of all the credit card terms you should know about.
Account Holder

– the owner and responsible for the credit card
Account Number

– a unique number used to identify the account assigned by the bank 
Application Fee

– a one-time fee paid when applying for a credit card
Balance

– the amount of money you owe or used on your credit card.
Cancellation

– the termination of your card
Cash Back

– a cash refund received based on your spending
Credit Freeze

– a temporary hold on the account
Credit Limit

– the maximum amount of money you can spend on your credit card.
Inactivity Fee

– a fee charged when the card is not used
Incentives

– a reward earned given by the bank based on your spending
Introductory APR

– zero interest charge from opening your account to a given time.
Outstanding Balance

– a balance on your account that is not made after months of payments
Overdraft

– a balance that is not paid after monthly payments
Signup Bonus

– an incentive the user receives after applying for a credit card
Teaser Rate

– an interest lower than the APR given to the account holder for a period of time.
Expanding your knowledge and familiarizing yourself with these terminologies may help minimize the cost of your credit cards, and avoid fees that the bank may charge you. Using your credit card at its lowest cost will be a great relief.
You can also read:
OFW FINANCE – Money News Update that you need to read (Table of Contents)
Your Ultimate Access to Kuwait Directories in this COVID-19 Crisis
Investments and Finance Ultimate Guide
2023 Your Practical Wedding Guide
Student Loans in the Philippines
Essentials Before Applying For a Credit Card
Invest Early – The Younger, The Better
How To Save Money Amidst Inflation