Last Updated on 4 weeks by DiaryNiGracia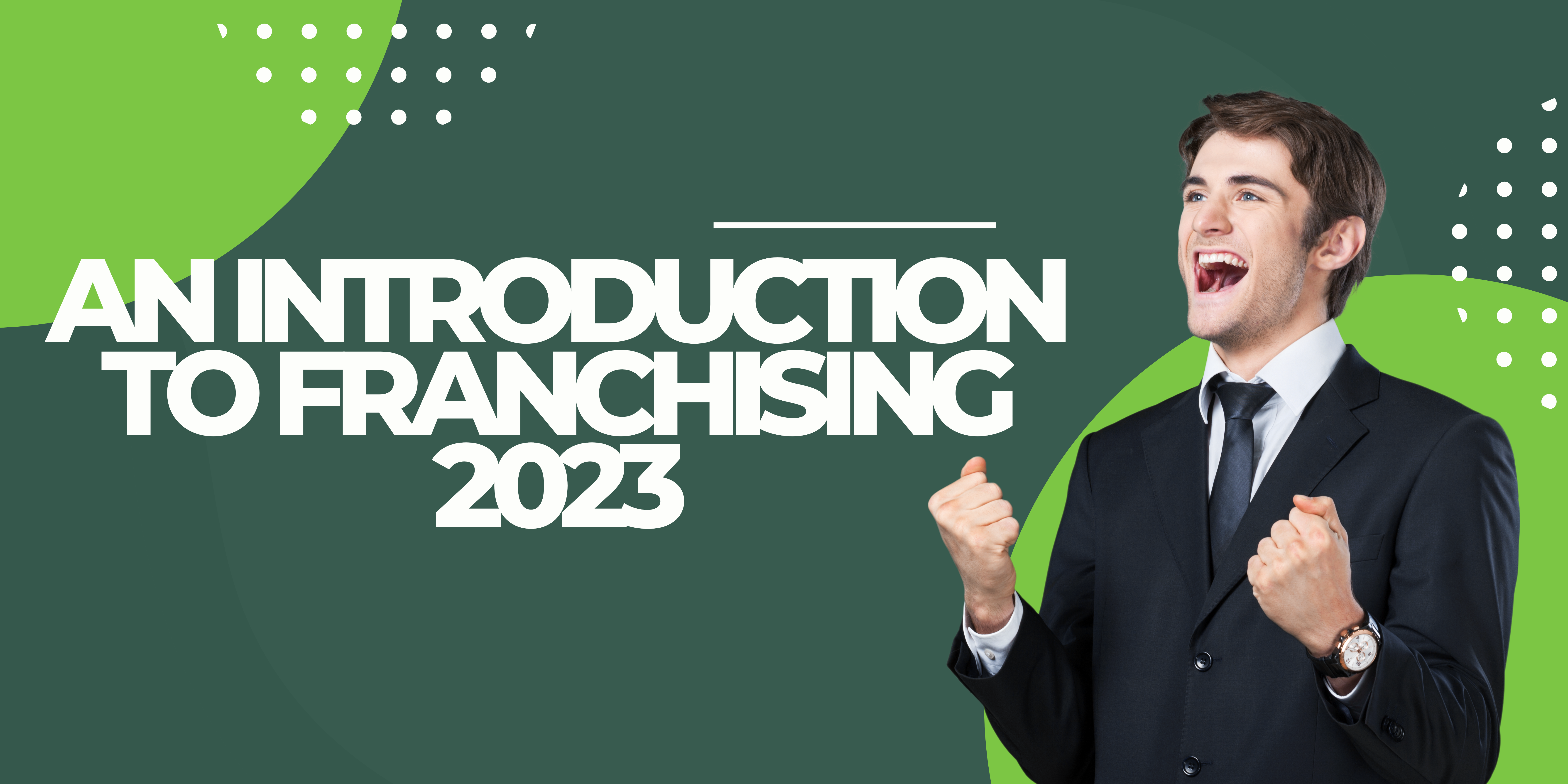 GUIDE FOR STARTING FRANCHISEES/FRANCHISORS
One common goal among many Filipinos is to become an entrepreneur and launch their own business. Because it is understandably risky, this goal is rarely accomplished. However, if you already have the money but are unsure of the type of business to launch, franchising may be a smart choice.
Everything you need to know about franchising and the best franchise possibilities in the Philippines are covered in this guide.
Mins to Read: 9 minutes
Age: 20-25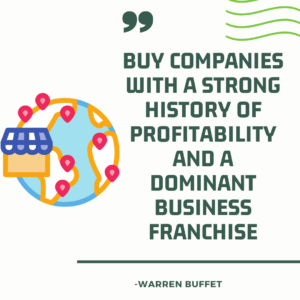 It is better to choose a company that has a good history of profitability and a dominant business franchise because it has proven its capability and is known as successful throughout the country in order to increase your chances of success in the business
What is a Franchise?
A franchise (or franchising) is a technique of selling goods or services that involves a franchisor who creates the brand's trade name and business model and a franchisee who pays a royalty and frequently an upfront fee to have the right to use the franchisor's name and system. The term "franchise" technically refers to the agreement that binds the two parties, but it is more frequently used to describe the business that the franchisee runs. The process of developing and disseminating a brand and franchise network is known as franchising.
Franchise relationships may take two different forms. The one that is most recognizable is business format franchising. In a business format franchise, the franchisor not only offers its trade name, goods, and services to the franchisee but also a full system for running the business. The franchisor often provides the franchisee with assistance with site selection and development, operational manuals, training, brand standards, quality control, a marketing plan, and business consulting support. Traditional or product distribution franchising, however, less frequently associated with franchising, generates more revenue overall than business model franchising. The bottling, gasoline, automotive, and other manufacturing industries are examples of traditional or product distribution franchising.
What can you franchise in the Philippines?
1. Courier Services
Delivery services are used by both households and businesses to transport vital supplies, documents, and other stuff. On-demand delivery applications are a service that has been increasingly popular over the past few years in an effort to speed up delivery times. Additionally, when the pandemic's effects cause more people to shop online, the demand for dependable couriers will persist as the new normal.
2. Drugstores and Pharmacies
Nothing can go wrong when building this company. Medicines and dietary supplements are constantly required by people.
3. Mini-Groceries and Convenience Stores
More Filipinos are opting to stock up on groceries and prepare their meals at home as a result of numerous dine-in and take-out companies closing down after the quarantine period. This has led to a significant increase in client demand at several supermarket stores.
4. Financial Services
Franchises that provide financial services aid in both the sending and receiving of money as well as the payment of bills. Franchises in financial services played a key role in this expansion because during the lockdowns, Filipinos used them to transmit money to family members and pay debts. Digital payments should continue to be a lucrative business potential as they have gained popularity among Filipinos as a means of payment.
5. Education
Academic enrichment for kids, both online and offline, is popular nowadays. Parents want to register their kids in tutorial or enrichment classes to keep them from continually staring at their device's screen.
6. Water Services
Since most locations lack clean, flowing water from their home's faucets, clean, drinkable water is a necessity. The primary sources of accessible, hygienic, and secure drinking water for Filipinos, especially those who live in cities, are water stations. They deliver huge water bottles that meet the requirements specified by the Department of Health.
7. Fast Food and Restaurants
People enjoy eating, and it is normal for them to visit fast-food restaurants to satisfy their hunger. Fast food establishments make and serve meals more quickly than usual, and the majority of their offerings are reasonably priced.
8. Home Services
Due to people choosing to perform the majority of their own home care, businesses providing these services, such as laundromats, cleaners, and handymen, were severely impacted during the lockdown. But as work moved into the home as well, people found themselves with less free time to complete household tasks. Franchises that managed to persevere and offer mobile, delivery, and other practical choices for home care started to flourish once more.
9. Petroleum and Gas Stations
Gas is another essential item, particularly for people who drive. A new gas station will be profitable, given the increase in vehicle ownership. LPG tanks for residential and commercial clients are mostly sold by regional franchises that deal with petroleum goods.
How to register a franchise in the Philippines?
You should be aware of the main steps involved in applying for a franchise. Fortunately, it's really easy. The only difficult aspect is waiting, though it helps if you already have all the necessary paperwork in hand (and of course, the capital).
The typical list of documents requested by franchisors is for the franchise. They are:
Letter of intent
Applicant resume
Completed franchise application form
Valid government-issued identification cards
Information on the target location.
Some franchisors might need extra paperwork that isn't included in this list. Check out the franchisor's main website to be certain.
The application procedure is quite easy to follow. Generally, they do the following:
You provide the franchisor with the necessary paperwork and other criteria (usually via email).
The franchisor will get in touch with you to arrange a meeting and, perhaps, a site visit. They might have to wait here for a while before they can contact you. It also helps to follow up on your email.
On the specified day, you get a meeting with a franchisor representative. You will conduct interviews with one another and discuss the specifics of franchising. Ask any last-minute inquiries you have about the franchise in this phase.
The franchisor will let you know if the franchise application is accepted following additional meetings, provided all goes according to plan. They'll then hand you a copy of the franchise agreement (or contract).
Before you move on, carefully read the agreement or contract. All that's left to do is sign the contract if you are satisfied with every aspect, particularly the terms and conditions.
Franchise Advantages:
Proven business model and strategy:
In the Philippines, franchises have a 90% success rate compared to retail firms' 25% success rate. You literally simply need to follow the systems, techniques, and policies established by the franchisor for running your firm.
Faster ROI and a recognizable brand:
When you buy a franchise, you gain access to a well-known brand's trademark, client, operating systems, and a number of support services that aid in cost recovery.
Assistance, training, and support:
Franchise owners give their franchisees in-depth training to make sure they comprehend their business strategy, daily operations, customer service, and how to exploit trade secrets like exclusive food industry recipes.
Development and research:
All product and sales strategy-related research, development, and innovation is handled by the franchisor. This allows you to concentrate on managing the company.
Renting a space for a business is simple:
As long as you match the standards of the franchisor, location shouldn't be an issue whether you're searching for a commercial space in a mall or a smaller kiosk or food cart.
Franchise Disadvantages:
Your own success is dependent on that of your franchisor. It's critical to keep in mind that franchisees' reputations and financial success will suffer greatly if the franchisor's business collapses.
High initial investment and financial requirements:
The beginning costs are typically twice as high, if not higher, than if you were building your company from scratch. The franchise fee, royalties, marketing expenses, and supplies are among the things you need to invest in.
Limited autonomy and flexible contracts:
The strict rules outlined in the operation manual and franchise agreement must always be followed. These contracts may be in effect for a number of years, or even longer, ranging from two to five.
FAQ's (Frequently Asked Questions)
1. Why do you want to go into franchising as a business?
Starting your own business does not provide the assistance and guidance that owning a franchise does. A company you invest in already has a customer base and a strong brand, so there are fewer risks involved than when starting a new company.
2. What are the start-up expenses for launching a franchise?
The cost of opening a franchise will mostly rely on the franchise you select. Along with the equipment, building fees, and other merchandise required to launch your firm, you will also need to invest in the franchise name.
3. Do I need to be trained to run my franchise?
The kind of training or support that each franchise provides varies. Franchisees at Massage Heights receive thorough training and support, including five weeks of training prior to opening and continuous assistance.
4. Is good credit required to purchase a franchise?
To invest in a franchise, franchisees typically require both funds and strong credit. As a franchisee, you not only invest in the business; the franchisor is also interested in seeing you successful in developing the brand.
5. How can I pick the top franchise chance?
With so many franchise possibilities available, making a decision may seem impossible. However, you want a company that is in a sector that is expanding and has potential for future sales. Many franchisees decide to make an investment in a sector that they are passionate about or that allows them to give back to the community.
6. As a franchisee, are there any regulations I must follow to?
To preserve the reputation of the brand, most franchises have a set of guidelines that must be adhered to. Being a franchisee may not be the ideal course of action for people who are unable to adhere to a predetermined business plan.
7. What risks come with purchasing a franchise?
Franchise ownership entails risks, just like running a business does. However, creating a successful franchise with a proven track record carries less risk than starting a new company because consumers are familiar with the brand, the franchise will offer support, and the business strategy already has a history of being financially viable.
8. Am I qualified to purchase a franchise?
People with an entrepreneurial spirit who wish to improve their communities become successful franchisees. You possess the fundamental qualities of a franchisee applicant if you are enthusiastic about the market you select and committed to growing your business.
MUST-READ AND SHARE!
2023 Your Practical Wedding Guide
Your Ultimate Access to Kuwait Directories in this COVID-19 Crisis
Investments and Finance Ultimate Guide
OFW FINANCE – Money News Update that you need to read (Table of Contents)
A Devotional for having a Grateful Heart
Stock Investment A Beginner's Guide
How To Save Money Amidst Inflation
Philippines Best Banks with High-Yield Savings Return
Essentials Before Applying For a Credit Card
Credit Card Starter Guide for Beginners
If you like this article please share and love my page DIARYNIGRACIA PAGE Questions, suggestions send me at diarynigracia @ gmail (dot) com
You may also follow my Instagram account featuring microliterature #microlit. For more of my artworks, visit DIARYNIGRACIA INSTAGRAM