Top 7 Accounts you can make with just 100 pesos
Four mistakes you're currently making when teaching your kids about money or savings account. Nobody likes to discuss money. It can be daunting to think of discussing it with your children. You can say that inquiring about money is disrespectful or try to insulate them from this challenging subject.
Minutes to Read 16 minutes
Age Bracket: 7-30 years old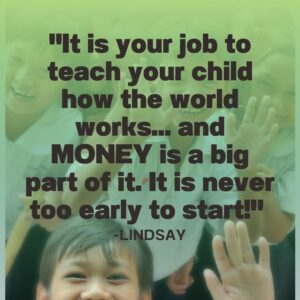 But in this day and technology, it makes no sense to hide your finances from your children. And worse, if kids don't learn how to manage their money as they get older, it might permanently harm them. Give your children a solid financial foundation they may build on in the future by avoiding these four typical money mistakes:
Waiting till kids are "old enough" to discuss money.
Did you know that adult money habits are formed by the age of seven, according to a study by the UK government-sponsored Money Advice Service? If you don't talk to your children about money while you can, before you know it, all of them will be adults with significant debt and no savings since you never brought up the subject with them.
No matter their age, teach your children about money as a solution. If you're unsure how to talk to your child about money, do some research. There are age-appropriate money talk guides available online. Additionally, set an example for your kids by making wise financial decisions.
By gradually including children in your little financial decisions, such as saving money at the grocery store, you can also begin teaching them about money. When kids are older, you can discuss the family budget with them so they can learn the value of setting a budget and where your money is going.
Misuse of credit cards
Your children will develop the misconception that a credit card is a magical device that allows you to get anything you want with no consequences if you continue to pay for everything with it. It would help if you immediately change your negative attitude regarding credit cards.
Solution: When your child questions you about using your credit card, explain how it works by saying something like, "This card doesn't give me things for free. Because I pay the charge each month, I can use this card. If I don't, I will be required to pay interest to the bank. Sign them up for a second credit card with a low limit if they're in their teens and you believe they can bear the responsibility to teach them even more. Have them make a monthly payment on the bill using money from their allowance, a side job, or financial presents from family members. They will learn how interest rates operate and how to manage their spending after seeing and paying their bill.
Not a save.
He might devour the money if you don't teach him what to do with it. Savings among Filipinos are declining. According to one survey, the typical Filipino household only saves 5% of its income. Your children won't be saving if you don't. If they don't start saving now, it will be more difficult to form that habit when they are older and more established.
Solution: Educating children about money management. Set an example for your children on how you save, such as by placing a conspicuous savings container or bringing them along when you visit the bank to make deposits. They will start saving as a result of learning that it is usual. Additionally, open child-specific savings account for them, such as a BPI Jumpstart Savings Account (for children between the ages of 10 and 17) or a BDO Junior Savings Account (for kids 12 and under). These accounts need a significantly smaller initial investment (P100) than standard savings accounts and will instill financial responsibility in your children.
without helping your children set both short- and long-term objectives.
Although we don't know what this child's objectives are, it appears that he is succeeding in them. It's great to teach your children to save, but if you don't give them anything to work for, they'll become discouraged since they'll think their savings are going to waste. This frustration may derail the good financial habits you're trying to instill.
Setting short-term financial goals for your children will help them discover the value of accomplishing them. For example, you may have them save up for a movie ticket weekly so they can watch one with their friends.
You can move them up to longer-term goals, such as saving money for a bike, a new Nintendo 3DS, or anything else they might be interested in once they've completed a few short-term objectives. Give them an added incentive by offering some assistance for the more expensive goals. For instance, if they aim to save up to P5,000 for a bike, offer to donate P1,000 if they reach P4,000.
The significance of educating your children about money is enormous. Avoiding these errors can teach your children the value of handling money properly. They'll acquire sound money management techniques, self-control when taking money, and self-discipline in accomplishing financial goals. They will already know how to manage their finances before leaving home and entering the outside world. Although it may take some time, the benefits to you and your family will be enormous. Everything else will come together if you teach them the fundamentals.
How many financial services and products are offered to young Filipinos may surprise you. Here are five resources to get your kid started on the path to financial security.
Create individual deposit accounts
You can use most banks' kid-specific savings accounts, including BDO Junior Savers, BPI Jumpstart Savings, Metrobank Fun Savers Club, UCPB Kiddie Max, Eastwest Bank Cool Savers Kiddie Account, RCBC Wise Savings, and others. Some of these accounts even permit children as young as 0 years old to apply, of course, with a guardian. You show them how to manage their money responsibly while setting money aside for the future.
Role-playing a dream job
A recently created play city called KidZania takes learning to another level by allowing kids to be adults for a day and administer a municipality. This is in addition to board games like Monopoly or Praxis, where kids can learn about taxes, expenses, money, and the like (complete with paved streets, a transport system, and a functioning economy).
Create and manage a business
Your youngster can accomplish this and more (with your blessing and guidance). To help your child develop their entrepreneurial spirit, consider starting a little company with them, such as selling ice to your neighbors or running a juice stand.
Establish a mutual fund account
You can register a mutual fund account for your kids with the help of the investment companies Sun Life and First Metro Asset Management. The budget would be in your name and held "in trust for" (ITF) your child until they attain legal adulthood because they are under the legal age (18). You can explain the differences between the various types of funds and assist them in selecting the one they want to apply for. Instead of a savings account, you can put your child's revenues from their small business here to increase its earning potential.
Buy stocks
Yes, you read that right—your kids can start stock trading. You can open a trading account for your children at AB Capital Securities and COL Financial for a minimum of P10,000 and P5,000, respectively. AB Capital Securities says, "anybody can open an account… even a youngster." You will manage your child's account, which will be opened in ITF, and your name until they reach the legal drinking age, like mutual funds. You can begin educating them about public ownership and the possibility of them becoming partial owners of their preferred companies. The earlier your children start investing, as we indicated at the beginning of the post, the bigger the rewards will be.
Make sure your children understand that time is their most significant resource as soon as feasible. When it comes to their future, it is never too early to start teaching investing. Start them young and early, then.
Similar to putting cash in a piggy bank. But why not put it in a savings account in a bank under their names to make saving for kids safe? Yes, given that more banks are now providing Kiddie Accounts, this is now doable. Teenagers will also be included in this program's scope. The program debuted on March 8 of last year. Amando Tetangco, Jr., Governor of the Bangko Sentral ng Pilipinas (BSP), stated that individuals 19 years old and younger could open a savings account with a participating bank for merely P100. There will be no minimum balance requirement for the funds. When the account holder becomes 13 years old, Kiddie Accounts are changed to ordinary savings accounts.
Currently, 8 banks have signed up for the program. Kiddie Accounts were established in 2011 to assist young Filipinos with sound financial practices. Tetangco continued, "Aside from targeting a bigger market of savers, we also desire to enable those who have started the habit of saving to keep it till they have graduated and started working."
They are as follows:

1. Banco de Oro – BDO Junior Savers
Feature
Initial Deposit Requirement: Php 100.00
Php 100.00 is the minimum monthly average daily balance requirement.
Php2,000.00 Minimum Balance to Earn Interest
Annual Gross Interest Rate 0.25 percent
Service Charges and Fees
Falling below the minimum balance would result in an account closure fee of Php 300.00.
00 for Account Dormancy
20% withholding tax is applied to interest earned.
Requirements
1. If the child's name will be on the account.
Any of the following must be supplied in original form.
(In order to confirm)
Passport
Student identification card with the principal's or other school official's signature
birth certificate produced by the PSA
2. If the parent or legal guardian's name will be on the account (parental account).
At least two (2) parent or guardian IDs.
any of the aforementioned IDs or documents for the child (passport, school ID)
2. Bank of the Philippine Island
3. BPI Jumpstart Savings Account
Feature
A P100 initial investment is required.
Keeping a daily balance of at least P500 for BPI Family accounts and P1,000 for BPI accounts
For a BPI Family account, the required minimum daily balance is P1,000; for a BPI account, it is P2,000.
Requirements
Minimum two legitimate IDs
Birth Registration
4. Children's Easi-Save by China Bank
Feature
Passbook
for children under the age of 12
Children under the age of seven can open In-Trust-For (ITF) accounts.
The initiation fee is 500 pesos.
A 500 peso minimum balance is required to earn interest.
5. Development Bank of the Philippines – DBP – Young Earners' Savings Accounts (YES)
Feature
for young children (12 years and under)
A 500 peso minimum first deposit
DBP In Trust For (ITF) Savings Accounts Opened by Parents on Behalf of Their Minor Children
Feature
Initial Deposit Requirement: P 2,000.00
Upkeep of ADB:P 2,000.00
Interest-Bearing Account:P 2,000.00
Interest:.25% per annum
20% withholding tax
Access to Funds: Over-the-Counter
Mobile access and Internet banking
Passbook: Transaction Record
7. Yippie Savings Account from Maybank Philippines
Feature
Get free personal accident insurance that covers you seven days a week, 24 hours a day, for a maximum of Php 500,000 or five times your preceding month's ADB.
10% of the personal accident insurance coverage is a free medical reimbursement benefit.
Observe the funds in a passbook, and get free access to them at any Maybank ATM in Malaysia, Singapore, Cambodia, or Brunei with a regional ATM card!
Rate of interest*
250% for balances between PHP5,000 and PHP199,999.99
500% for balances greater than Php 200,000
Requirements
The child's birth certificate must be provided for an In-Trust-For (ITF) account.
A valid ID for each parent or guardian
For those who are underage or students, a school ID (photo-bearing and signed by the Principal or Head of School)
Birth Registration
Libraries ID
IDs must be valid and up-to-date.

Features and requirements
NSO Birth Certificate for the Child
The ID of the student, fully attested by the school's principal or head of school (for the student)
Two 1×1 recent ID photographs
An initial deposit of PHP 500.00 (this is also the required maintaining balance)
Interest-earning Balance: P4,000
Interest Rate (yearly or annually) -0.25
Service Charge for Accounts Falling Below Maintaining Balance (for 2 Months Consecutively) -P300
Requirements
Fully completed bank forms:
Individual Client Customer Information Sheet (CIS)
Signed Card
Instructions for Signing and Acknowledging the Receipt Form
If parents or guardians want to use the automatic intra-bank fund transfer service, they must submit a fully completed Interbank Fund Transfer (IBFT) Enrollment form.
The parent or legal representative-signed quit claim or waiver (only for PSBank Kiddie Savers and Teen Savers Accounts with PSBank Debit Mastercard)
Additional conditions for guardians creating ITF accounts include:
Beneficiaries and Beneficial Owners' Customer Information Sheet (CIS)
To open and manage an ITF account on behalf of the ward/s, you must provide proof of authority in the form of a court order.
Valid IDs
Parents / Legal Representatives:
Two legitimate secondary IDs, one of which has a photo and signature, or at least one primary ID
MUST-READ AND SHARE!
2023 Your Practical Wedding Guide
Your Ultimate Access to Kuwait Directories in this COVID-19 Crisis
Investments and Finance Ultimate Guide
OFW FINANCE – Money News Update that you need to read (Table of Contents)
A Devotional for having a Grateful Heart
Stock Investment A Beginner's Guide
How To Save Money Amidst Inflation
Philippines Best Banks with High-Yield Savings Return
Essentials Before Applying For a Credit Card
Credit Card Starter Guide for Beginners
If you like this article please share and love my page DIARYNIGRACIA PAGE Questions, suggestions send me at diarynigracia @ gmail (dot) com
You may also follow my Instagram account featuring microliterature #microlit. For more of my artworks, visit DIARYNIGRACIA INSTAGRAM