Last Updated on 8 months by DiaryNiGracia

GET TO KNOW POSSIBLE SCAMS THAT YOU MAY ENCOUNTER
A scam is an evil scheme intended to defraud its victims of money or other valuables. There are a variety of scams that target corporations, in addition to the many well-known ones that target consumers or private persons. Scams can target businesses of all shapes and sizes. Individual victims can suffer losses ranging from a few tens of pounds to millions. A company can lower its chance of being duped if it is aware of its weaknesses and can spot a scam for what it is.
Mins to Read: 10 to 13 minutes
Age Bracket: 20 – 40 years old
Scammers employ persuasive strategies that skilled salespeople are familiar with. Many of these methods are employed very lawfully by actual companies, but in the wrong hands, they can be used to lure unsuspecting people into a con. The following methods are ones that con artists frequently employ. They will frequently attempt to link their offer to a worthwhile cause, such as a local charity, school, hospital, or societal goal (such as drug awareness or crime prevention). Businesses are prone to becoming involved in this because they see it as a means to boost their reputation for social responsibility among clients and because they understand the value of being associated with a worthwhile cause.
Telemarketing Scams
Telemarketing is frequently used in commercial fraud. Calls are a perfect way for con artists to imply that an agreement has been reached because there is no record of what was said.
If you are not satisfied with the publisher you are working with and the offer being made, do not agree to put an advertisement over the phone. Before placing an order, insist on obtaining written confirmation and a copy of the publisher's complete terms and conditions.
Numerous calls that are progressively threatening and abusive are made to specific victims. Try to keep a log of these calls, noting the time, date, caller's name, and a conversation summary. Callers are required by law to identify themselves and the business they are calling on.
Always ask the next person you speak to for their name, the name of the company they work for, whose department they operate in, and their contact information. Be especially cautious if the initial caller switches you to someone else while the call is still in progress. Terminate the call immediately if the individual you are speaking to is unable or unwilling to supply these details or if they start acting abusively.
If it is said that one of your employees has placed a specific order, you might be entitled to ask for a copy of a call recording. Before sending out documents, some dishonest publishers have been known to modify recordings for personal gain. Consider registering with the Corporate Telephone Preference Service to reduce the volume of telemarketing calls your business receives.
Saying "No thank you" and hanging up when an outbound telemarketing agency calls is always the best course of action. Many law-abiding telemarketers will stop calling the numbers on this list by the law. If a customer is still getting calls, the caller is probably a con artist who is breaking the law.
Advance Fee Scam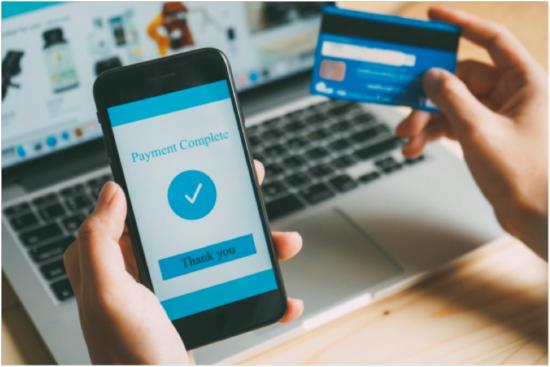 Advance-fee fraud comes in many forms, but its fundamental tenet never changes. The victim is promised a huge return, frequently hundreds of thousands or millions of pounds, in exchange for assisting the con artist, who may pretend to be a high-ranking official in a troubled regime, a lawyer trying to distribute a large inheritance, or a business trying to establish a new product or market. No money is initially demanded, but as little incidental costs (like "taxes" or "legal fees") start to appear, the payments steadily increase until the victim either realize the transaction is a scam or runs out of funds.
A confidence trick that is both a sort of fraud and one of the most popular is the advance-fee scam. The victim is often promised a sizeable portion of a considerable sum of money in exchange for a bit of upfront payment, which the con artist needs to make to get access to the large sum. If the victim pays, the fraudster either creates a series of additional costs for the victim or vanishes. Many scams and con artists will approach their victims through phone, mail, or email.
The con artist poses as a businessperson, a member of royalty, a member of law enforcement, or even a political figure. To give the victim a much more significant sum, the con artist will ask for what appears to be a small sum of money. The victim must pay a "nominal" fee for the con artist to transfer the money to them after they have been informed that they have won the lottery or received an inheritance from an unidentified relative. They might also ask for copies of the victim's identification, birth certificate, or other official documents and their bank account details. Although these traits might seem obvious, advance-fee fraud relies on manipulating the victim's emotions. The con artist may attempt to make the victim feel desperate enough to accept an offer of "free" money in addition to relaying a protracted sob tale.
If you've ever replied to one of these emails or texts, you'll probably continue to be the target of scams. Because your information is typically sold to other fraudsters, the original fraudsters may occasionally try to contact you using a different name to defraud you once more. They may also pose as police officers or attorneys and offer to help you recover your lost funds in exchange for a fee.
If someone claims to be from a specific organization, you can confirm their identification by contacting them directly by searching online or using an impartial resource like the phone book. Use the contact information that was not supplied to you in the message.
If a stranger asks for upfront payment via money order, wire transfer, international funds transfer, pre-loaded card, or digital currency like Bitcoin, disagree. Recovery of money sent in this manner is uncommon.
Unnecessary Service Scam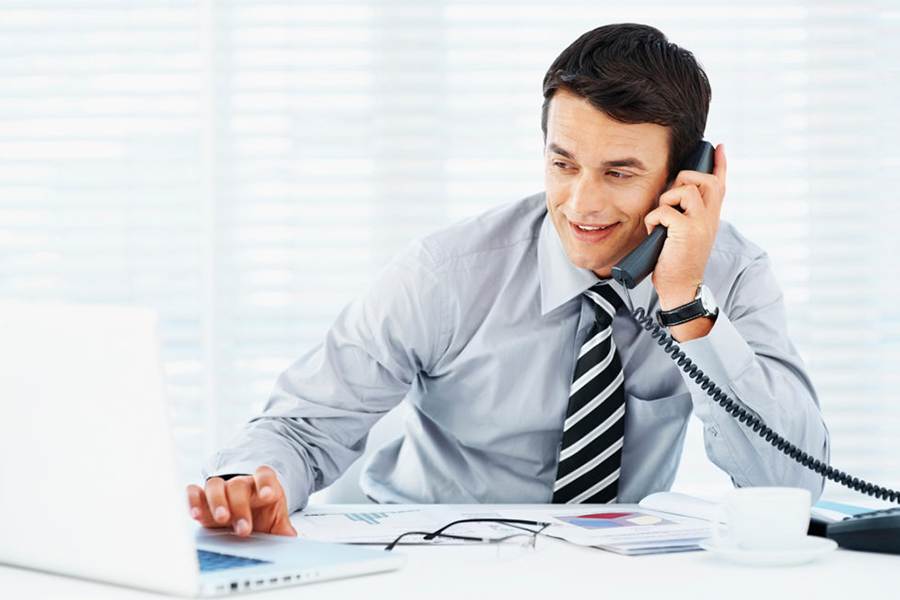 For the sale to proceed, investors must pay an upfront fee before obtaining any proceeds, money, shares, or warrants. An item that will be reimbursed later, such as a fee, tax, commission, or incidental expense, may be used to indicate the advance payment. Some advance fee schemes prey on investors who have already invested in underperforming securities, offering to sell them in exchange for an "advance fee," or they prey on investors who have previously suffered losses from investment fraud. To reassure investors and give their schemes the appearance of legitimacy, con artists frequently instruct investors to send advance money to escrow agencies or lawyers. Fraudsters may use official-looking websites and e-mail addresses to dupe investors.
The variety of regulatory standards relevant to many organizations might be overwhelming. Businesses may require permits and licenses and submission of reports and returns to government agencies.
Dealing directly with the relevant body is the least expensive and frequently most accessible approach to fulfill these requirements. Many times, notifying, registering, or providing information in compliance with a regulation requirement is entirely free.
However, many con artists not only provide businesses with a paid service to carry out this work but also trick businesses into believing that they are doing it through an official route. They occasionally send letters to companies that appear official, citing laws and fines while requesting information and money. Sometimes they only create websites that companies may run into while searching for the proper, official website to fulfill their commitments.
When registration requirements were implemented under data privacy legislation, this scam attracted much media attention, but identical variations are continually emerging to match new rules and regulations. Similar scams also occur concerning services that a business may elect to use (rather than being required) but where the additional services provided by the con artist are not required. These services include registering with the Corporate Telephone Preference Service or asking for a review of business rates, for example.
Investment Scam
Successful business owners are the target of several scams since it is assumed that they may have big salaries or access to investment resources. Private investors thought to have extra money are also the target of these scams.
Investment fraud is frequently promoted through call centers called "boiler rooms." They use the promise of spectacular investment returns to entice people to invest in high-risk ventures. Shares in tiny, high-growth businesses, premium wine and art, precious metals and gemstones, speculative land investment and forestry, carbon credits, and energy investments are a few examples of possible investments. In some cases, real investments exist, but the investor is not fully informed of the dangers; in other instances, the investment does not exist.
Although businesspeople frequently assume that they would recognize and avoid such fraud, the victims of these schemes often had prosperous and well-respected careers as top managers, professionals, or business owners. Here is a checklist and things you need to know when you encounter an investment scam:
Sales Associate Scam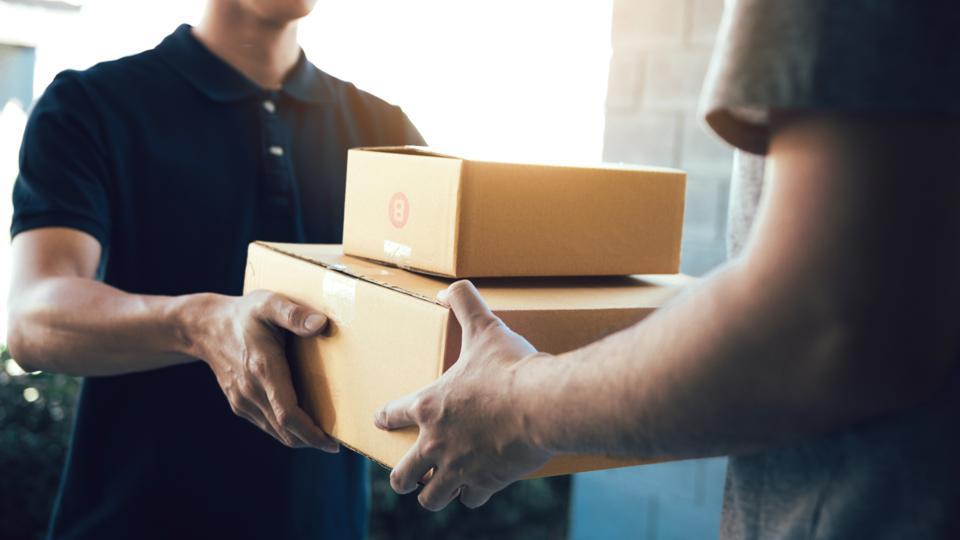 To force a rapid decision before the victim has had a chance to consider it, con artists may make it seem like their offer is limited—either in quantity or in time. While providing the final spot in a newspaper or even that they are attempting to fill a void left by cancellation before a print deadline, a con artist may make one of these claims when selling advertising space. A hasty choice will almost certainly be made when a busy business is in this situation.
If an offer is sincere, no stiff or tight deadline will prevent you from taking some time to think things over before committing.
Lottery/Winner Scam

Everyone has a fantasy of winning the lottery, a contest, or a pleasant gift like an iPad, and con artists are aware of this. They make use of it in a number of schemes meant to steal consumers' money and private information. Similar to romance scams, supply chain scams, and other financial scams, these traps take advantage of psychological weaknesses by using social engineering. Despite how much your spider sense may be tingling at potential peril, you want it to be true if you're informed you've just won a sizable sum of money.
The nation is full of lottery scams, whether in the form of phone calls or text messages. These con artists will pretend that you have won the lottery and must transfer money to receive your winnings. You will, of course, never win that award. The oldest technique in the book still works today.
Never respond to communications claiming you've won something if they look to be from lotteries or sweepstakes. These communications are almost invariably false.
OFW who have experienced a scam in the Philippines
An overseas Filipino worker (OFW) lost more than P1 million due to an online scam run by a purported "sorceress." The latter tempt victims into purchasing materials used by fictitious healers and fortune tellers.
Victim Faye (not her real name) said in a story on GMA's "24 Oras" that she had spent more than P1 million for more than a year on products offered by the "sorceress" who runs an internet business.
In case raw po sa kulam, gayuma… Masakit po sa masakit… 'Yung yung sinasabi niya kasi nga may protection. I was wounded. never suspected the merchant to be a scammer. I believed her and everything. They were even threatening me. "Natiwala ka and everything tapos ikaw pa 'yung… Nanakot pa po sila (She told me it is for my protection… from spells.
Elvie (not her real name), a different victim, claimed she spent about P60,000 on stuff, including stones, amulets, potions, and dolls. Elvie was duped into purchasing anything from the suspect after the latter promised to ease her family's problems.
"Nahulog lang ako because, according to her, all charms and rituals should be successful, she said. As she spoke, she said, "Hanggang sa na ano ko na lang naubos na yung pera ko sa tatlong bangko ko naipon.
According to the National Bureau of Investigation (NBI), the internet vendors who mistreated Elvie and Faye pretended to be "sorceresses" to sell their goods. Currently, they are looking into it.
MUST-READ AND SHARE!
2023 Your Practical Wedding Guide
Your Ultimate Access to Kuwait Directories in this COVID-19 Crisis
Investments and Finance Ultimate Guide
OFW FINANCE – Money News Update that you need to read (Table of Contents)
A Devotional for having a Grateful Heart
Stock Investment A Beginner's Guide
How To Save Money Amidst Inflation
Philippines Best Banks with High-Yield Savings Return
Essentials Before Applying For a Credit Card
Credit Card Starter Guide for Beginners
If you like this article please share and love my page DIARYNIGRACIA PAGE Questions, suggestions send me at diarynigracia @ gmail (dot) com
You may also follow my Instagram account featuring microliterature #microlit. For more of my artworks, visit DIARYNIGRACIA INSTAGRAM