Last Updated on 10 months by DiaryNiGracia

Three Funds that will build your year
Everybody wants to manage their finances and funds better. Though it seems sensible in theory, if you start to break it down, it can become perplexing. Regular attention should be paid to emergency finances, savings accounts, and debt, but for some people, the thought of coming up with a reliable strategy paralyzes them with hesitation.
Minutes to Read 16 minutes
Age Bracket: 21-45 years old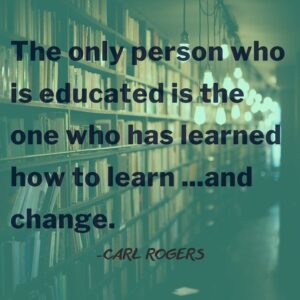 Prioritization is one of the issues that frequently cause people to stumble. It's important to allocate your money wisely, but how can you determine how much to devote to each objective? How can you sort through the chaos and put your money back on course?
See here for our advice.
Maintain a Small Emergency Fund
First, you must put aside at least a little emergency money. If a crisis arises and you don't have one, you'll probably need to borrow money. That implies that you'll accumulate more debt, whether it be to a relative or a credit card business.
The recommended minimum emergency savings size is $1,000. That will pay for small emergencies like new tires after your car blows out on the highway, last-minute funeral travel arrangements, or a quick trip to the ER.
Stop any other debt repayment or saving efforts each time you empty your emergency fund until you replenish it. Once you're debt-free, you may concentrate on creating a larger emergency fund, covering three to six months of living expenses.
Debt Refinancing
You should look for other strategies to lower your debt before you start paying it off. Make a balance transfer to a credit card account with a 0% offer if you have high-interest credit card debt. Check to see whether you may refinance your other debt, such as your car, house, and student loans, to receive a cheaper interest rate.
Make sure your new loan doesn't lengthen your terms when you refinance. You'll pay more in the interest the longer your loan lasts. Instead of spending more money, you should utilize the refinance as an opportunity to save money.
Continue making your existing payments after refinancing. By doing this, you'll accelerate the repayment of your debt without having to make any sacrifices.
Consider saving
The standard recommendation is to set aside between 10% and 15% of your income for retirement. While some individuals advise devoting all of your efforts to paying off debt, saving money for retirement now can save you money in the future.
Why? Because saving for retirement is meant to be a long-term strategy, time is one of its most crucial components. It's as simple as that: the longer you save, the more you'll have. Because of this, saving a little each year for 40 years is preferable to saving a lot each year for 20.
Make a plan to pay off your debts
After you've begun retirement planning, you should concentrate on getting out of debt and earning more money to pay off that debt. You can either increase your income or reduce your living expenses to achieve this.
You can enhance your income by requesting a raise, changing jobs, or beginning a side business. At $10 an hour, working an additional 10 hours a week will net you around $400 a month before taxes.
You should look for areas of your budget where you may cut back to lower the amount you need to live on. Do you frequently eat out or have an underused yoga studio membership? Are you overpaying for auto insurance?
Why Conventional Wisdom on  Funds is False
How to Set and Reach Financial Goals
Money worries can be difficult. The majority of people have financial objectives for their lifetimes when it comes to life goals. Your financial objectives will be different from others depending on your desired lifestyle or demands. These objectives can range from trying to manage a mortgage or student loan debt to trying to purchase a new laptop for school. These objectives were created with you and you alone in mind!
With this, everyone can benefit from having financial goals. Goals that have been well considered can lead to financial success in several facets of life. Learning how to develop financial objectives has several advantages, from lowering stress to reaching financial security. Starting the process can be challenging, though, if you have never established financial objectives for yourself or on a broader scale.
What objectives, for instance, are short-term or long-term? How can I set goals that I can achieve? Exist any instruments that can assist me to reach my financial objectives? This guide can help you move forward whether you need direction on how to accomplish the goals you have in mind or you're just beginning to think about creating financial goals.
What Are the Purposes of Money?
While simple in concept, financial objectives can be challenging to carry through for certain people. Financial goals are simply targets you set for yourself that are focused on your financial situation. Your financial objectives should be centered on enhancing your financial health, whether it be by starting to invest, maintaining a healthy savings rate, or controlling your spending patterns.
Financial objectives are typically classified according to how long it will take to attain them or how far in the future they are placed. Financial objectives could be short-term, mid-term, or long-term, for instance.
Goals for Short-Term Finance
The normal time frame for achieving short-term financial objectives is between six months to five years. Several instances are:
purchasing new furnishings
establishing a travel fund
buying brand-new electronics, like a TV, computer, or gaming console
creating a budget
establishing a reserve fund
lowering debt
investing in a wedding
financing home improvements
Mid-Term Financial Objectives
Mid-term financial objectives are often established with a schedule of five to ten years. These objectives can serve as a link between short- and long-term objectives by allowing for the possibility of achieving them in the future. Examples include
obtaining a job with better compensation
settling student loan debt
Putting money into higher education
building up funds for a first home
maintaining investment growth
settling a car loan
Financial Long-Term Goals
Long-term financial objectives are often life objectives you might set for yourself. These are a few typical examples of long-term financial objectives:
settling your mortgage
Put money down for your kids' college expenses.
Increasing your retirement assets
Why Setting Financial Goals Is Beneficial
Anyone trying to better their quality of life and make plans for the future can benefit from having financial objectives. Let's look at some of the most salient advantages to assist you to realize the genuine value of concentrating on financial goals:
Fiscal Independence
One of the main pressures in people's lives is money. Therefore, the majority of people try to feel financially free while making financial goals. You can feel more in control of your life and what you want for the future when you have your money in order and have a clear understanding of what you want to achieve and how to attain that.
Inflation
You can fight the impact that fluctuating inflation can have on your stability by setting financial goals. You may better prepare for rising inflation by having a strategy, whether it's advancing toward a higher salary or increasing your retirement savings. Even the simplest action, like setting up an emergency savings account, can be beneficial to you in times of economic uncertainty.
Convenient Living
We all want to live as comfortably as possible, but doing so typically requires managing our money. Financial goals are a crucial component of financial planning, whether you desire to change your lifestyle or simply stop living paycheck to paycheck. You may start living more comfortably right now by setting goals like creating a monthly budget, boosting your savings, and working out how to include fun items in your budget.
Taking Stock of Your Success
Setting financial goals and achieving them is quite advantageous because of the relief and excitement they bring. You can enjoy the results of your perseverance and motivation to see the goal through to completion after all your hard work and time. Whether it's a short-term or long-term objective, the sense of success you get after achieving your goal is nothing to undervalue. When you take steps to improve your financial situation, you should feel pleased with yourself.
Setting Financial Goals: A Guide
Now that you are aware of the kind of financial objectives you hope to accomplish, it is time to concentrate on how to do so. There are various tactics and personal finance advice available, but here are a few to take into account.
Establish SMART objectives.
The word SMART stands for the goal-setting approach that makes objectives considerably more doable. Short for Specific, Measurable, Attainable, Realistic, and Time-bound, or SMART for short. These tips are meant to help you set more specific financial objectives. Let's dissect each letter's actual meaning in terms of defining your personal goals.
Make sure to be specific to avoid losing concentration. During this phase, you should focus on asking yourself the following questions: what, why, who, where, and whose resources are involved?
Measurable: To stay motivated, you should be able to monitor your goals and advancement. This entails setting deadlines or quantifiable milestones so you can gauge your progress toward the objective.
Achievable goals are reasonable given your current situation. You want to challenge yourself, but you don't want to set unreachable objectives.
Relevant: You should pick a goal that is relevant to your financial health objectives and will have personal significance for you. Consider whether it lines up with your other financial objectives and where you want to go.
Time-bound: The likelihood of attaining each of your goals is increased by having a schedule for when they will be finished. Having a certain completion date in mind might help you stay on track and modify how you approach your goal over time.
Determine Your Most Important Values
In general, your priorities should be the foundation of your goals. There is a lot of financial advice available that can suggest that you should be doing this or that, but in the end, it all relies on your situation and the financial issues that are most important to you. The objectives you establish and the methods you must take to achieve them will depend on what you hope to achieve, whether those objectives are lofty aspirations or simple lifestyle adjustments you can undertake right now.
Identify Your Budget
Before creating financial goals, reviewing your current budget will help you decide what is reasonable given your present situation and your desires for financial wellness. Maintaining your goals can be accomplished with the aid of your budget. As an illustration, if one of your primary goals is to save enough money for six months' worth of living expenses as an emergency fund, you'll need to include that goal in your budget and devote a larger portion of your income to that area.
How to Achieve Your Financial Objectives
Here are some ideas to help you achieve your financial objectives:
Create a System for Goal-Tracking
You can monitor your progress and make sure you're on track to reach your goals by keeping track of your goals. Seeing how far you've come in your financial path can inspire you. You can visualize your success any way you see fit. This might be a picture of using a financial planner to track your progress or even something more technological.
Utilize the resources and tools at your disposal.
There are many tools and resources available to you to get started if you are confused about how to set financial goals and keep track of them. You can accomplish your goals with the aid of several resources and tools.
Set new goals as necessary.
Everyone has different financial circumstances, so changing your goals shouldn't be shameful. Your objectives should reflect your demands and timetable. Situations and emergencies can arise in daily life without warning, which can have a significant impact on your financial condition. Your priorities may have changed. Regardless of the cause, it's OK to modify or move your goals over time as necessary, especially those with a wider scope or longer schedule.
Be consistent.
Even though it may seem simple, maintaining consistency is essential when pursuing your financial objectives. The only way to achieve your financial goals—improving your finances, eliminating debt, and conserving money—is to work toward them and maintain motivation.
Have patience
While some objectives, like those relating to short-term finances, are time-sensitive, others can be completed at your own pace. Goals are for your success, therefore you can be patient with yourself when it comes to finishing them. Some people may have short-term objectives that, for you, are more akin to mid- or long-term objectives. Everyone has a unique vision for their financial future, and that takes place in a particular timeframe, as was previously said.
Set solid goals to prepare for a prosperous financial future.
When it comes to your ambitions, thinking about finances might be frightening. If you try to accomplish them without knowing where to start, it could be even more difficult. Setting your goals for financial success in the future is best done with a well-thought-out plan that has specific actions in place.
MUST-READ AND SHARE!
2023 Your Practical Wedding Guide
Your Ultimate Access to Kuwait Directories in this COVID-19 Crisis
Investments and Finance Ultimate Guide
OFW FINANCE – Money News Update that you need to read (Table of Contents)
A Devotional for having a Grateful Heart
Stock Investment A Beginner's Guide
How To Save Money Amidst Inflation
Philippines Best Banks with High-Yield Savings Return
Essentials Before Applying For a Credit Card
Credit Card Starter Guide for Beginners
If you like this article please share and love my page DIARYNIGRACIA PAGE Questions, suggestions send me at diarynigracia @ gmail (dot) com
You may also follow my Instagram account featuring microliterature #microlit. For more of my artworks, visit DIARYNIGRACIA INSTAGRAM