Programs Offered by OWWA to OFWs
You can benefit from the many possibilities, programs, services, and financial aid provided by OWWA, a division of the Department of Labor and Employment, as a Filipino working abroad (DOLE). Although it has a lot to offer its members, sadly not many people are aware of it.
Mins to Read: 12  minutes
Age: 21 – 41 years old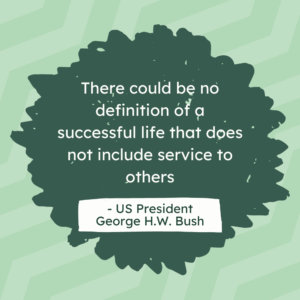 This article listed the OWWA programs and services on this page for your convenience if you are an OFW and are interested in learning more about them.
What is OWWA?
The Department of Labor and Employment's associate organization, the Overseas Workers Welfare Administration (OWWA), has members (DOLE).
The welfare of overseas Filipino workers (OFWs) and their dependents is promoted and protected. It was established in 1977 and was formerly known as the Welfare and Training Fund for Overseas Workers.
It is known as OWWA and is present in 31 abroad posts across 27 nations. In each of the seventeen regions, it also has a regional presence.
The well-being of the OFWs and their families is OWWA's primary concern. Pre-departure, on-site, and post-arrival are the three stages of migration where it is present. The OWWA informs first-time employees of the reality of working abroad before they depart. They also get instruction in fundamental languages. When OFWs have issues with their employers while abroad, OWWA helps them. Finally, OWWA is prepared with its livelihood training and programs for the OFWs' reintegration when they return.
Membership Benefits of the OWWA
You will be in a position to profit from all of OWWA's advantages once you join. Remember that OWWA is a form of government insurance that may come in handy if you find yourself in trouble, especially if you are an OFW working abroad. OWWA membership offers the following advantages:
1.     Education and Training Benefits
The OWWA provides its members with a number of alternatives for financial aid and education. By preparing them for deployment, educating them on the underlying ideas, and providing training and skill development opportunities, these programs are intended to benefit both OFWs and their dependents who meet the eligibility requirements.
Pre-Departure Education Program
There are many educational and skill-upgrading programs available before leaving the Philippines, such as the Country-Specific Pre-Departure Orientation Seminar (PDOS), the Comprehensive Pre-Departure Education Program (CPDEP), and the Training Programs for Filipino Seafarers.
Seafarer's Upgrading Program (SUP)
To help you pay for courses that would further your career, you may receive up to Php 7,500 in training aid.
Scholarship grants
The Education for Development Scholarship Program (EDSP), the Maritime School Assessment Program, the OFW Dependent Scholarship Program (ODSP), the Skills for Employment Scholarship Program (SESP), and the Educational Livelihood Assistance Program are all scholarship programs offered by OWWA to its overseas Filipino employees and their families (ELAP).
Special Projects: Project EASE and Tabang OFW
Visit your OWWA Regional Welfare Office to find out more about this support. OWWA has created special educational scholarship programs dubbed Project EASE and Tabang OFW for qualifying OFW dependents who have been moved or who have lost their employment as a result of the COVID-19 Pandemic.
2.     Reintegration Program
The objective is to assist Filipinos who have worked overseas in reintegrating into Filipino society. Programs for Reintegration Preparedness (On-Site) and Reintegration are included in this (In-Country).
Balik Pinas! Balik Hanapbuhay! Program (BPBHP)
This assistance aims to give returning OFWs (Distressed/Displaced) a Php 20,000 emergency money or start-up fund.
Overseas Filipino Workers – Enterprise Development Loan Program (OFW-EDLP)
Formerly known as the OFW-Reintegration Program, OWWA has collaborated with the DBP, or Development Bank of the Philippines, and the LBP, or the Land Bank of the Philippines to put into place a new enterprise development intervention and loan facility for OWWA members and their families.
Tulong Pangkabuhayan sa Pag-Unlad ng Samahang OFWs (Tulong PUSO)
This one-time donation will help cover the expenses associated with a livelihood program for Filipino workers abroad. Groups with 52 or more members are eligible to apply for grants of up to Php 1 million to buy supplies such as raw materials, equipment, tools, and jigs.
3.     Repatriation Assistance Benefits
The Repatriation Assistance Program's objective is to bring both human remains and stranded foreign employees home. It can be required to conduct emergency repatriation during periods of political unrest or natural calamities. The following assistance is provided to the staff:
Airport Support
Mental Health Counseling
Stress Reduction
Sheltering in Place at the OWWA Halfway House
Services for Transportation to Their Own Provinces
4.     Social Benefits
Members of OWWA are entitled to a range of social benefits that are intended to aid you and your family in coping with unforeseen events and challenges, such as natural disasters, family deaths, illness, and various types of medical treatment.
Death and Burial Benefits
When a member passes away, the beneficiary will be given money based on the reason for death. Beneficiaries may get Php 100,000 for a natural cause of death. Beneficiaries may receive Php 200,000 for deaths that are unintentional, however.
In addition to the death benefit, a rider in the amount of Php20,000 would be provided to the beneficiaries to assist in paying for the funeral and burial expenses.
Disability and Dismemberment Benefit
A member may receive compensation of up to Php 100,000 for an accident-related injury.
Supplemental Medical Assistance for OFWs (Medplus)
This program offers additional medical aid when an Overseas Filipino Worker (OFW), an active OWWA member, or a PhilHealth member is hospitalized because of a terrifying illness. Those who meet the requirements are given a financial aid package worth up to Php 50,000 per member, which is comparable to the PhilHealth Benefits.
Welfare Assistance Program (WAP)
Participants in this program may be any OWWA member, whether active or inactive or members of their immediate family who are not currently eligible for any of the Social Benefit Programs and Services.
Calamity assistance, bereavement assistance, medical assistance, and relief assistance are all covered by this program.
5.     Welfare Programs
These programs were designed to protect foreign workers (OFWs) from financial hardship and offer assistance as they adjust to life abroad:
Services and Support for OFWs at Their Job Sites On-Site
Airport Support
Assistance with the OFW's whereabouts
Visits to hospitals, prisons, and labor camps
Legal representation for OFWs
Mental Health Counseling
Consultation/Mediation with the Employer
Assistance in-country for OFWs and Families on the Home Front
After-Repatriation Support
Referrals
Assistance Requests from Families and Next-of-Kins (NOKs) from OWWA Overseas Posts
Debriefing on Stress or Counseling
The OWWA Halfway House provides temporary housing.
Allowance for Transportation within Their Provinces
The national government offers a wide range of programs and services to OWWA-OFW members. You should be able to fully benefit from the assurances and provisions made by the Overseas Workers Welfare Act for overseas workers by using this handbook as a resource.
It takes a great deal of strength and determination to work abroad and away from your family. Therefore, make sure that all of your hard work and sleepless nights spent abroad aren't in vain, and start making investments that will help both you and your future generations.
For OFWs like you, Lumina Homes offers home options that are comparable in price to your budget. You can effortlessly select your favorite location that can suit your demands, your family's needs, and your budget thanks to our more than 50 projects that are available countrywide.
Not only that, but you can effortlessly reserve a home with Lumina Homes through our Lumina Homes Online from anywhere in the world at any time.
What is the OFW OWWA Information Sheet?
When submitting an application for membership with OWWA, you must complete a paper called the OFW Information Sheet. It contains information about you personally, the terms of your work contract, and the beneficiaries.
Following contract processing, applications are often made at the POEA office in the Philippines. If you are based abroad, you can also do so through the OWWA's on-site membership program.
What are the Requirements You Need to Join OWWA?
In order to join OWWA, you must fulfill the requirements listed below:
(For first-time applicants) You are of legal age and are employed for a living.
Your OWWA membership has expired and has to be renewed (for current members);
Despite having Filipino citizenship, you are a legal resident or permanent resident abroad; or
Even though you didn't have the right paperwork from POEA when you left, you were eventually employed for a job abroad.
Along with the aforementioned requirements, you must also prepare the following paperwork:
OWWA Information Sheet completed;
A job contract or other evidence of employment overseas; and
Photocopied passport with name, photo, and information.
What is the Purpose of the OWWA Application Form and OFW Information Sheet?
If you are an overseas Filipino renewing your membership with OWWA or applying for the first time, you must complete the OFW Information Sheet as part of the application process. Without it, you wouldn't be able to join OWWA and wouldn't be qualified for the organization's services and programs.
What Details Should OFWs provide?
Your personal information, contact information, and beneficiary information are all listed on the OFW Information Sheet:
Personal Information.
Your full name, complete address (in the Philippines), phone number, email address, and passport number are all included in this section. You must also provide your birthdate, gender, civil status, the greatest level of education completed, and course.
Contract Specifications.
This section provides your company's or employer's name, mailing address, phone number, and the location of the employment. Along with your title, pay and currency for each month, the length of the contract, and the agency's name should be included (if applicable).
Beneficiary Information. 
This section essentially contains a list of your beneficiaries or dependents. You must include the person's name, date of birth, contact information, email address, and of course, their relationship to you, for each dependent.
Keep in mind that you must provide the above details as completely and as truthfully as you can, especially since the form will serve as your official record with OWWA and POEA.
Where Can You Download the Online OFW Information Sheet?
The OWWA website itself has a copy of the OFW Information Sheet available for download. Simply click this link to access a copy:
http://philcongen-toronto.com/consular/docs/ofwinformationsheet.pdf
Please refer to the following example of the OWWA Information sheet for OFWs:
The OFW Information Sheet Costs How Much?
The response to this query is 0 – nothing. The OFW Information Sheet is offered without any strings attached. Of course, bear in mind that new applicants and renewal members must pay a membership fee of USD 25 (PHP 1,265). You will only be required to pay for this.
Validity of Membership
Regardless of the length of the contract, a change in employers, job sites, or recruiting agencies, the membership is valid for two (2) years for each contribution. Following that, OWWA membership must be renewed with proof of ongoing work.
What Conditions Must be Met Before Joining or Renewing OWWA?
As previously noted, you must have the following paperwork on hand when requesting an OWWA membership or renewal:
an appropriately completed OFW Information Sheet;
proof of employment, such as a work visa, company identification card, or contract; and
a photocopy of the passport that includes the holder's name and photo.
Remind yourself to check with the OWWA office to see whether you need to make an appointment before submitting your application.
Who is Ineligible to Join the OWWA?
If any of the following apply to you, you are not eligible to join OWWA:
for termination;
Terminated;
for cancellation;
canceled;
resigned; or
no work, no pay.
In any situation, make sure to get confirmation and clarification from the OWWA office.
MUST-READ AND SHARE!
2023 Your Practical Wedding Guide
Your Ultimate Access to Kuwait Directories in this COVID-19 Crisis
Investments and Finance Ultimate Guide
OFW FINANCE – Money News Update that you need to read (Table of Contents)
A Devotional for having a Grateful Heart
Stock Investment A Beginner's Guide
How To Save Money Amidst Inflation
Philippines Best Banks with High-Yield Savings Return
Essentials Before Applying For a Credit Card
If you like this article please share and love my page DIARYNIGRACIA PAGE Questions, suggestions send me at diarynigracia @ gmail (dot) com
You may also follow my Instagram account featuring microliterature #microlit. For more of my artworks, visit DIARYNIGRACIA INSTAGRAM