Last Updated on 9 months by DiaryNiGracia
BUSINESSES FOR STAY-AT-HOME MOMS
There are many home-based business opportunities you can start in order to earn money from home! It is now easier for moms to start a profitable home-based business. The truth is that we should all consider starting a home-based business because it allows you to earn extra money for your family on a flexible schedule and is also a great way to reduce your taxable income. Most people don't even consider the tax advantages. Taxes are the most expensive item in every family's budget, so the more you can do to reduce them, the more money you'll have for your financial goals.
Mins to Read: 10 minutes
Age Bracket: 28 – 40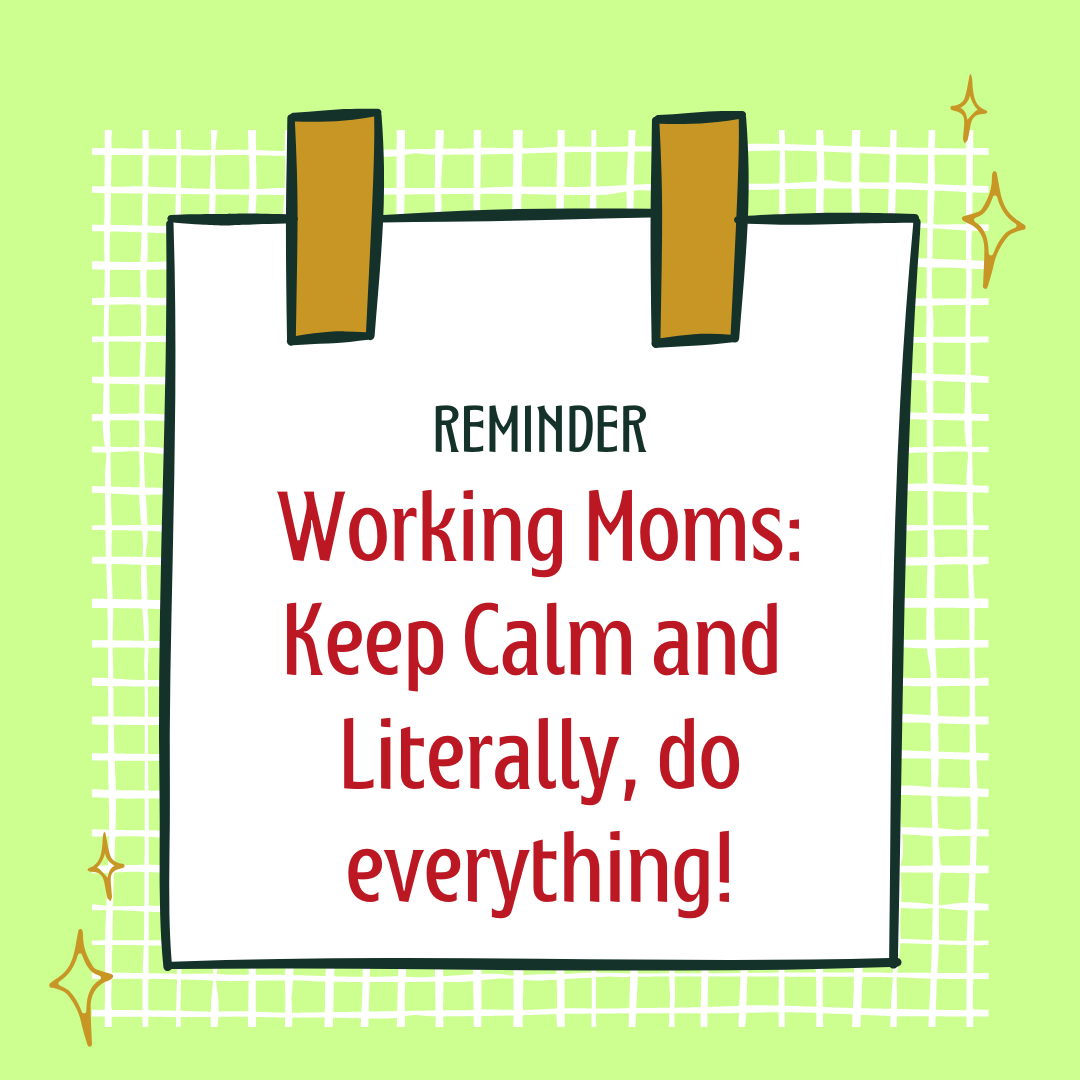 You can be successful if you consider business ideas for stay-at-home moms and devote time and effort to developing a business plan. Your unique talent makes your service or product appealing to potential customers. I've compiled a list of home-based business ideas for moms that you can start as a stay-at-home parent from the comfort of your own home. These options enable you to set your hours, prices, and financial path.
Blogging and YouTube
Is it a good idea to blog in the Philippines? This is one of the most frequently asked questions, and the answer is yes. Blogging and YouTube are very similar. In other words, while there is a learning curve, a small website can eventually become a full-time income. Please read our complete guide to learn how to start your blog. Some people believe that blogging is dead and that you can't make money from it today. However, this is entirely incorrect. A blog can not only earn you money, but it can also earn you a full-time salary. Many successful bloggers make more than $2000 (just under $100,000) per month from their blogs. Some leaders bloggers can earn $10,000 or more per month.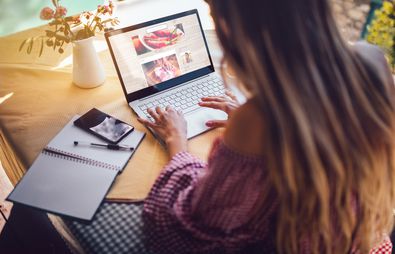 Even though this is a very profitable business, not everyone is as successful. This is because they have not allowed their blog to mature sufficiently. Many people believe that blogging and YouTubing have become oversaturated. Although this is true for some incredibly competitive industries, such as fitness or food, many niche categories, and sub-niches remain untapped. This could be a good hobby and a way to improve skills that could lead to a source of income in the long run.
Plant Selling
Do you enjoy plants and know how to propagate them successfully? Selling plants is one of the best small capital business ideas in the Philippines that you can pursue.
If you have enough space in an accessible location near major roads, you can set up your nursery or plant shop and sell your plants there. You could also open an online plant store. You'll need less space, but you'll still be able to reach your target customers who enjoy urban gardening online.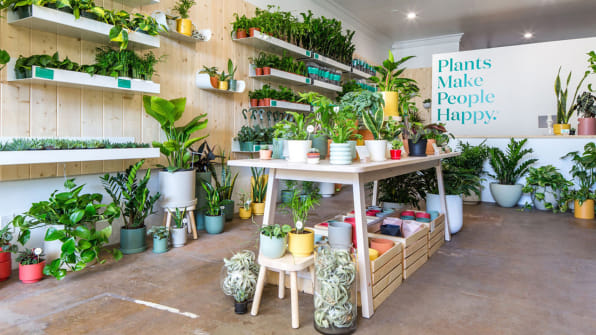 A start-up cost may be around Php 5,000.00 to Php 15,000.00. You may begin with cacti and succulents. A good supplier will sell you around 30 pieces for less than PHP 2,000. You can get a good deal on the most popular plants in the Philippines if you look for a good supplier outside of Metro Manila (marigolds for PHP 50 each, Forget Me Nots for PHP 100 each, or orchids for PHP 130 each). Caladiums and snake plants can be purchased between PHP 100 and PHP 200. For less than PHP 500, you can get fortune plants, money plants, and aglaonema. When deciding which plants to sell, keep the care requirements in mind. Begin with a few plants you know will thrive and have a large market then earn for as low as Php 10,000 monthly depending on the type of plants you usually offer.
Upcycled Things
Upcycling businesses are remodeling old products that you have at home and giving them a new form without using many materials during the process. The upcycling business means a sustainable way of production by welcoming unique business ideas for innovation. The process repurposes scrapped products and turns them into new products. Upcycling ventures generally have a smaller setup than large organizations where production is on a large scale and requires minimal investment, making them the best small business ideas.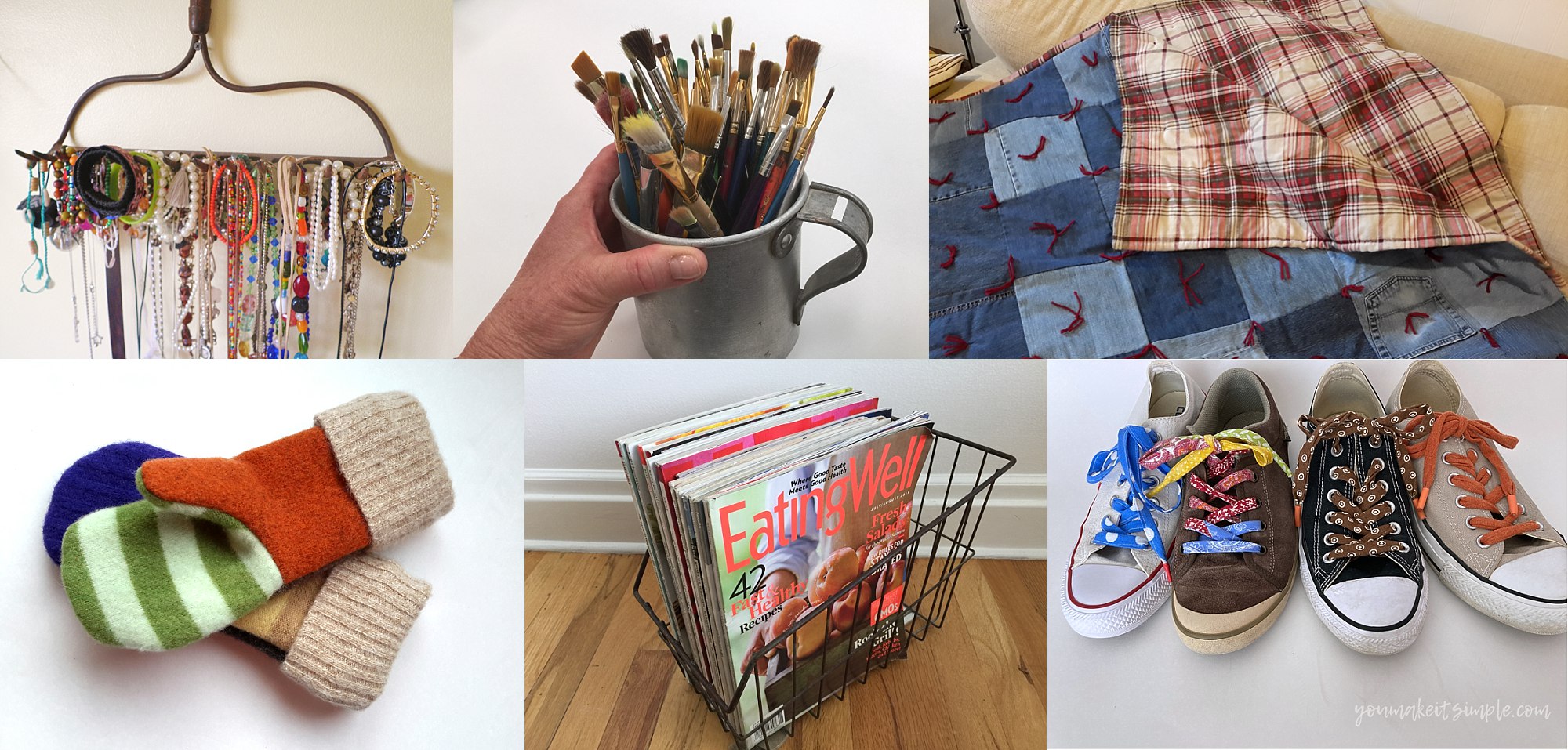 One of the benefits of upcycling business is that it positively impacts the environment and promotes sustainable living. The upcycling process aids in the reduction of waste in our environment. The overall upcycling process necessitates the use of few raw materials.
This can help you save money on waste disposal, logistics, warehousing, and transportation. The upcycle business saves the owners money by lowering production costs and benefits local small and medium-sized enterprises.
Upcycling has resulted in the proliferation of numerous second-hand stores that upcycle and refurbish used clothing and other home goods. This is a zero-waste business that shows that you can sell various reusable and resalable items and earn for as low as Php 5,000.
Podcast
A podcast is a source of entertainment for people by uploading audio files to the internet and allowing listeners to subscribe. A podcast typically listened to via a smartphone app, generates revenue for the creator through advertisements. Listeners can also pay to access ongoing podcasts, bonus content, and bonus episodes.
A podcaster can earn money in a variety of ways. First and foremost, they can find sponsors. A podcaster is compensated each time a sponsor is used. A podcaster may also solicit donations. Some podcasters provide free episodes while charging listeners for additional attacks. Others, on the other hand, may offer free partial shows while charging a fee for entire shows. A podcast's website, as well as social media advertisements, can generate revenue. This may result in a minimum of Php 30,000 worth of profit depending on the brands you work with.
Successful podcasters frequently create an entire brand around their services, transforming themselves into product providers and consultants. If a podcaster has connections in the mobile app world, they may sell an iPhone app in addition to their podcast.
Meal Planner
Bring out your inner chef and turn your food passion into a profitable business with a meal plan and delivery service. Your target market may be customers who are always working and on the go that have less to no time to prepare healthy and delicious meals, even if they work from home.
You can provide weekly meal plans, including three daily dishes for seven days. The startup cost for small business ideas like this in the Philippines can reach PHP 100,000.00 and earn as low as Php 15,000 monthly this depends on the meals that you plan to offer and also the types of equipment you need to cook and prepared the meals.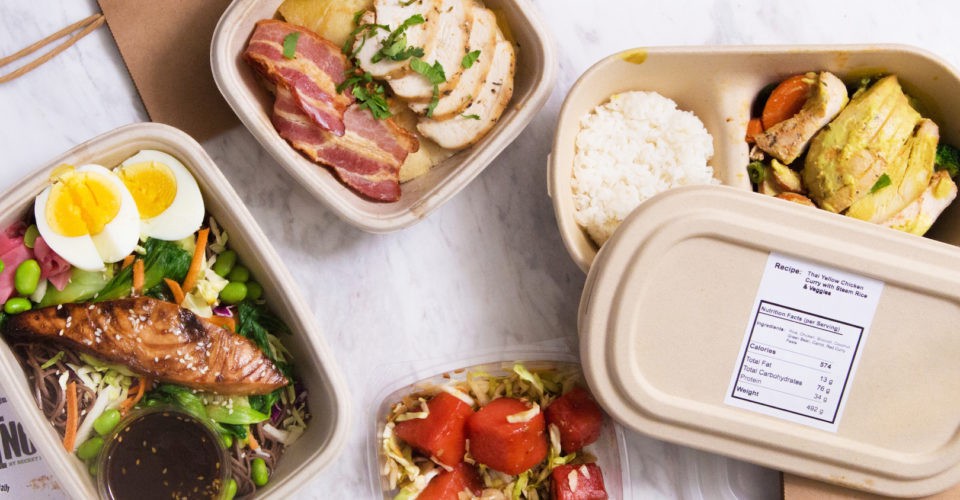 It could be a specialized business that allows a variety of people to prepare health-conscious but also savory meals that can be frozen to eat later. This process aims to optimize the time investment required to prepare the high-quality meals your company will become known for while also allowing clients to be aware of their food intake to have a healthy lifestyle.
Graphic Design and Editing
With the rise of Filipino YouTube influencers and vloggers, there is an increased demand for graphic design and video editing. You can start a small business using your design and video editing skills. In order to start on graphic designing and video editing, one must have branding expertise, a creative mind, and practice interpersonal skills. People in the marketing field have an advantage in starting this business. As an advertising professional, your job is to help enterprises to develop an effective advertising strategy to promote their products or services.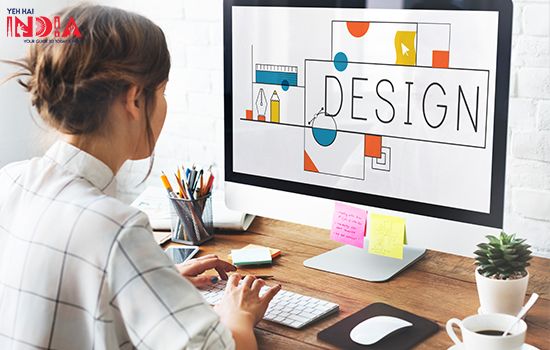 With a budget starting at PHP 70,000, you can reach out to startup businesses both locally and internationally for their multimedia needs. For this business, you will need to invest in a powerful computer, graphic tablets, and industry-standard graphic programs in addition to editing and design skills. It is one of the small business ideas in the Philippines that necessitates the acquisition of additional skills. You may earn for as low as Php 30,000
Tutorial Service
The world of online tutorials has changed dramatically in recent years due to the worldwide Covid-19 pandemic. Previously, most students attended in-person private tutorial sessions at their home, the home of their tutor, or a tutorial center. Many tutors and students have realized that online sessions can be equally beneficial since learning has moved online.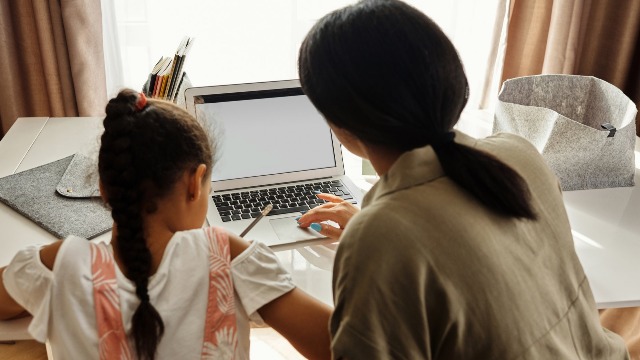 As a stay-at-home mom, you can try tutoring online for whichever subjects you are capable of teaching. You may also try teaching the English language to international students. This would be helpful as another pass time for you while at home. You only need a laptop or a computer learning guide, and you can find your students online through mere advertising. You may gain profit for as low as Php 15,000 depending on the hours and volume of the students you are teaching.
Young Living
Young Living is a company that sells and manufactures aromatic essential oils and plant extracts that are sourced through steam distillation, cold pressing, or resin tapping. They provide essential oils, blends, and oil-infused products that contain the highest concentrations of specific, naturally occurring essential oil constituents to maximize potency.
You can source these essential oils online through their website and re-sell them in the Philippines. When you become a member, you get to receive freebies and packages that are useful. You can get their products through wholesale value and you can sell them at a much greater price. You can sell them and earn as low as Php 15,000 monthly.
Frequently Asked Questions
There are numerous reasons why stay-at-home mom should start their businesses. A business may:
Allow for scheduling flexibility.
Assist you in earning extra money
Create a full-time profitable business.
Make it a creative endeavor.
Give you something unique.
Assist you in reaching your financial objectives
Are you ready to start a home business?
Starting a home-based business has numerous advantages since you are a stay-at-home parent. Having a business allows you to work flexible hours from home and in your spare time. You now have 8 best low-cost business ideas that you can start and go over with if it suits your interest and skills that you have. Meanwhile, let's get started with this simple way to make money online.
What you should consider?
When you become your own boss, there will be no one to look over your shoulder and tell you what to do. You must, however, invest time, effort, and attention. Even if you enjoy what you do, there will be days when you don't want to come to work. That is why money should not be the only consideration. So, before you begin, consider anything that may impact the type of business you choose. Finding a good fit for your time, skills, experience, and finances is critical to the success of your business.
MUST-READ AND SHARE!
2023 Your Practical Wedding Guide
Your Ultimate Access to Kuwait Directories in this COVID-19 Crisis
Investments and Finance Ultimate Guide
OFW FINANCE – Money News Update that you need to read (Table of Contents)
A Devotional for having a Grateful Heart
Stock Investment A Beginner's Guide
How To Save Money Amidst Inflation
Philippines Best Banks with High-Yield Savings Return
Essentials Before Applying For a Credit Card
Credit Card Starter Guide for Beginners
If you like this article please share and love my page DIARYNIGRACIA PAGE Questions, suggestions send me at diarynigracia @ gmail (dot) com
You may also follow my Instagram account featuring microliterature #microlit. For more of my artworks, visit DIARYNIGRACIA INSTAGRAM