Last Updated on 3 months by DiaryNiGracia

YOU CAN START BUSINESS EVEN WITHOUT MONEY!
Above all, to be successful at expanding a small business, an entrepreneur must to conquer a variety of challenges. Acquiring the needed money to grow the business, whether via establishing more locations or launching new products, is one of the challenges. Through a business loan, many banks and other financial institutions provide borrowers with financial solutions that may help them maintain a healthy cash flow, allowing their businesses to flourish.
Mins to Read: 15 – 20 minutes
Age Bracket: 20-50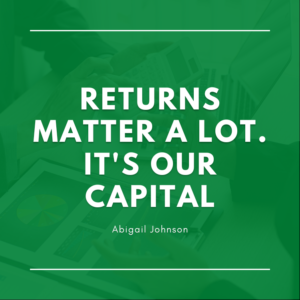 Returns, often known as profits, are essential to anyone involved in the business since the money they represent represents the organization's expansion. When you profit from an investment, your payoff is only reinvested into further investments until you reach the moment you want to achieve your objective. It is essential for the organization that will become successful in the years to come.
What is a business loan?
As we may have guessed, obtaining a business loan means securing money from the government, a bank, or a private lender to begin or expand a commercial endeavor. This may be done via a variety of different financial institutions. Many different funding avenues may be pursued, and the chosen one will depend on where the loan is obtained. Depending on the kind of financing we want, we can select either a secured loan, backed by the business's assets or the item of purchase or an unsecured loan, which does not require any collateral. Interest rates may be fixed or variable, depending on the loan period, ranging from six months to twenty-five years.
Types of Business Loans
The four primary varieties of commercial loans cater to the varying needs of businesses. Knowing the many business loans accessible might help you choose the best loan source with the most favorable conditions.
This helps you get a deeper understanding of the possibilities available to you and how they relate to your specific requirements.
Small business owners may use this type of loan to supplement their existing finance while protecting their own assets. These loans are perfect for small and medium-sized enterprises (SMEs) since they can be utilized to meet both immediate and ongoing financing requirements.
Term loans are structured to make repaying debt easier by breaking up the cost of borrowing into smaller, more manageable chunks, including both the principal and interest.
Borrowers may expect to get a lump payment in the range of P100,000 to P20,000,000 for the duration of their term loan. Long-term loans have repayment terms of five to fifteen years, whereas short-term loans must be repaid within a year.
What are some uses of a Term Loan?
Machinery used to boost output or accommodate rapid growth,
Investing in commercial real estate by building, remodeling, or buying.
also, Increasing a company's available working capital via the use of fixed assets.
Methods for Obtaining Franchise Financing.
In exchange for a small interest rate and repayment schedule, the borrower has immediate access to the loaned funds. In this setup, interest is only accrued and paid on the actual amount of the credit line that is utilized for purchases.
The loan lines offered may be anything from P500,000 to P20,000,000, making them perfect for small and medium-sized enterprises. Here, lenders deposit funds into the borrower's business checking account; the borrower may then withdraw the loan's principal by writing and cashing checks. Money may be withdrawn from an ATM, spent at a point-of-sale terminal, or transferred to your bank account from one of several different lenders.
The flexibility of this loan is its greatest strength, making it a great choice for small and medium-sized businesses. While interest is paid on a monthly basis, principle may be paid back whenever the borrower chooses throughout the loan's duration.
What are some uses for credit lines?
Investing in materials and stock (often done to meet seasonal demands).
Boosting Liquidity for Everyday Operations.
Loans are based on receivables.
Real estate and checking accounts are common forms of collateral for this loan, which the lender may seize if the borrower stops making payments. Secured loans are preferable over unsecured loans due to their lower interest rates, larger loan amounts, and extended payment periods as a result of the reduced risk to the lender provided by the collateral.
Hence, it is perfect for new businesses that require money to get going before they can start making money. Lenders often tack on expenses like appraisal and collateral registration costs to the total. Term loans and credit lines are two common types of secured company loans.
This form of loan is more challenging to get despite the fact that collateral is not required. As a result of the lender's lack of safety, the terms, amount, and rate of interest for this form of loan are all more expensive.
Since only a small number of large banks are ready to provide unsecured business loans, most people who need this type of loan will need to turn to private lenders.
Why get a Business Loan?
As you can expect, there are a variety of reasons why entrepreneurs could seek a business loan. Listed below are some of the most common ones.
It has already been said, but it's worth acknowledging the many ways this might develop. Perhaps you've employed too many staff to fit in your present office space; perhaps your restaurant needs extra seats; perhaps demand has increased over the years, and you need to buy equipment as well as grow your crew to stay up.
A good business challenge is always the urge to grow. And getting a loan is a simple method to fix it.
Unforeseen events may disrupt a company's cash flow and other crucial operations. It's possible that some of the money owed to vendors in the form of accounts receivable has been held up.
For instance, a piece of machinery may have suddenly broken and needed to be replaced. Whatever the situation may be, a company's ability to overcome adversity often hinges on the timely infusion of cash flow.
Because traditional marketing eventually gave way to digital marketing, many companies were forced to make investments in more contemporary methods to sell their brands. It is not only a means to stay up with the times and the rising demands of the competitive market, but it is also a way to scale up your company by boosting the number of prospective leads and extending the reach of your operation.
Qualification for a Business Loan in the Philippines
You may be wondering how to apply for a business loan in the Philippines in order to finance the opening of a new location, the purchase of additional inventory, the installation of new equipment, or the payment of employees. While the application process for a business loan may seem daunting at first, it is actually quite straightforward once you learn the essential steps you need to qualify for one.
Thankfully, the prerequisites for company loans are simple to meet. There is a wide range of criteria that lending institutions look at, but these are the most typical ones:
Must be at least 21 years old and younger than 65, with a strong credit history
A company must register with DTI or SEC.
A profitable business must have been in existence for three years.
Companies must achieve specific yearly revenue requirements.
All of these conditions are mutually exclusive. For example, before you can qualify for a company loan, you must demonstrate your capacity to repay personal obligations such as mortgages, credit cards, and auto loans. This is because lenders will look at your credit score to assess how well you pay off obligations.
Aside from that, you must achieve your company's annual revenue requirements. However, many lenders are willing to be lenient in this area, particularly if you excel in certain areas. Remember that many lenders want you to complete a slew of documentation before your loan can be considered, but if you have a strong credit score and a solid company history, you should have no trouble finding a loan that meets your requirements.
The Philippines' Top 10 SME and Startup Business Loans
The top lending organizations in the Philippines that provide low-interest business loans are listed below:
1. PSBank SME Term Loan
PSBank's deal gives you the flexibility to grow your company in any way you see fit. PSBank's Small and Medium-Sized Enterprise (SME) Term Loan with Prime Rebate offers advantageous interest rates and flexible payback terms to help you grow your business financially.
A minimum of Php 2,000,000 is required for loans secured by real estate, while Php 500,000 is required for loans secured by deposits.
Loan Term:
One year to 7 years maximum.
For instance that it is approved, compensation will begin one month after each withdrawal and end one year after the initial release. Construction loan primary payments might be extended for one year if requested.
Interest Rate:
The prime lending rate of the Bank at the time of the loan
To apply, please visit any PSBank branch after filling out the appointment form. It's possible to have a loan authorized in as little as 20 business days.
For more, any high-quality commercial, residential, or industrial property without any necessary renovations or cash deposits would suffice as collateral.
2. SSS Business Development Plan  
The purpose of SSS's Business Development Loan Facility is to aid the development and diversification of businesses for the purpose of improving their profits and so contributing to the nation's economic progress.
Per-borrower maximum loan amount is Php500,000,000 (depending on debt-equity ratio).
Loan Term:
In accordance with the amortization plan established by the Participating Financial Institution or PFI, the loan payments might be made monthly, quarterly, semiannually, or annually.
A 15-year term is allowed, and there will be a 3-year grace period before the principal is due.
Exceptional circumstances may also call for a tenor extension, but only up to a maximum of 25 years.
Interest Rate:
Based on the current SSS pass-on rate to PFI + PFI's spread, which may be variable or fixed.
Every month, we'll take a look at how interest rates have changed.
Steps to Apply, loans are available to SSS members and their employers only. It's as simple as going to one of the SSS-approved PFIs, whose job it is to lend the money to those who qualify.
Generally, You can send an email to [email protected] or give the Business and Development Loans Department a call at 8920-6401 to get the list of PFIs.
3. Metrobank Business Loans
The company also provides agribusiness loans for use in the cattle and grain industries, the food processing industry, and other associated industrial businesses. At last, they provide franchise business loans to those who lack the initial funding but are serious about establishing a franchise.
There are three distinct varieties of small and medium-sized enterprise (SME) loans: credit lines, term loans, and term loans with longer repayment periods.
A loan of at least 500,000.00 is demanded.
Steps to Apply:
Take your completed paperwork and criteria to the nearest Metrobank branch. After that, give it to the bank teller so he or she may check it out.
Furthermore, it has the following features:
Loan for the Short-Term.
Funding for your company's accounts payable, inventories, and receivables are known as "working capital.".
4. SeedIn Business Loan
SeedIn Business Loan, one of Southeast Asia's largest peer-to-business financing platforms, helps local firms connect with people and other companies searching for short-term investments.
Since February 2014, the firm has facilitated over $10 billion thanks to this basic principle of supply and demand. In contrast to more conventional lenders, the firm is more likely to grant loans based on a company's future development potential rather than its present financial standing.
Loan amount: Up to $300,000 (Php15,000,000)
Loan Term: 1 month to 1 year
Interest Rate: Fixed interest rate
Steps to Apply:
Join SeedIn now to apply for a loan. After that, their staff will get in touch with you to talk about available financing programs. Approval may be made available in as little as one week.
When you're ready to receive the money, you have to sign the papers, and the bank will send over the cash immediately. Many of their clients are able to acquire funding in as little as three days after their applications are approved.
In contrast to more traditional lending options, you'll have access to a personal client adviser.
5. GrabFinance
GrabFinance was founded in Kuala Lumpur, Malaysia, in 2012 and has since expanded to the Philippines and other Southeast Asian nations. Since then, it has expanded into the region's preeminent provider of mobile technologies that link shoppers with local businesses and independent drivers.
Current business owners who need additional working capital to cover operational expenses will benefit greatly from applying for a loan from Grab Finance.
Loan amount: Php50,000 to Php 499,000
Loan Term: 12 Months; Repayment by Information is recorded Checks or Automatic Withdrawal from a BDO Account.
Interest Rate: As low as 1.49%
Additional Information:
Corporations, partnerships, and sole proprietorships headquartered in Manila and the surrounding regions are eligible to apply for a loan.
It has been in existence for at least a year and is bringing in net sales of at least Php25,000 every month.
6. BPI Family Ka-Negosyo
Any company owner may benefit from this BPI-backed lending program, whether just starting or trying to grow. Credit lines, as well as other loan types, are on sale.
Loan Amount: Minimum term loan amount PHP500,000; minimum franchise loan amount PHP100,000.
Loan Term: One year is the bare minimum, and ten years is the maximum.
Interest rate: Credit line interest is 4.50% for 90 days; rates for Term Loans and Franchise Loans are unavailable online.
Additional Information:
A minimum loan amount of P500,000 is required for term loans (up to 70% of the assessed value of the home and lot or 60% of the evaluated value of the empty lot or residential condo). The length of the agreement is between one and ten years.
Additionally, Loans for franchising may start at P100,000 (or 60% of the total investment) for Best List brand partners, depending on their chosen franchise packages. There is a P500,000 floor for all other brands; save those on the Best List. The span of the contracts ranges from one to three years. Credit lines, however, are only good for a year.
You may get in touch with us at [email protected], by dialing 754-NEGO(6346), or by shooting us a text message at 0917-8KANEGO / 0922-869NEGO.
7. RFC
RFC is another non-banking organization to assist small and medium-sized enterprises (SMEs) and company owners by connecting them with alternative finance for various purposes, including but not limited to: business growth, education, and relaxation.
Loan amount: Php10,000 to Php3,000,000
Loan Term: 3 months to one year
Interest Rate: calculator available on their website
Application Procedure:
Submit a form on their website.
To contact them, please use this online form.
After that, send in your specs
Working capital, company development, franchise finance, and setting up a single proprietorship or partnership/corporation are all examples of loan purposes with varied needs. Every one of them is right here.
A representative will contact you if your application is accepted. After that, you'll be asked to complete the necessary paperwork and given detailed instructions on retrieving your loan.
Additional Information:
While no expenses are associated with applying online, you will be required to pay processing and notarization fees at the local branch if you want to do so.
Using RFC's payment partners is the easiest way to pay. For loans above P100,000, postdated checks are necessary.
You may contact [email protected] or (0961) 136-1160 / (0995) 307-9062 for further details.
8. Security Bank SME Business Express Loan
Security Bank claims its loan is ideal for firms with temporary funding requirements. As your firm expands, you'll have access to the capital you need with the help of the SME Business Express Loan, which promises rapid approval and automatic money transfer.
Loans of up to P5 million may be processed and approved in as little as five days, and no collateral is necessary.
Loan amount: Php1,000,000 to Php5,000,000
Loan Term: 12 – 36 months
Interest Rate: 1.50% to 1.95%
Application Procedure:
Their online application is available here. Following a brief eligibility check, you will be asked for details such as the loan's intended use, term, and interest rate.
On the other hand, you may also submit the prerequisites and your completed Business Express Application Form by visiting a local office.
For more reading:
You will get a text message and a call from a SPOC to schedule a meeting if you are granted a loan.
Funds will be deposited into your bank at the time of scheduling. One must establish a Security Bank account if one does not already exist.
Also, Payments on loans are collected monthly and deducted from a designated account at Security Bank, or, for new customers, Personal Deposit Coupons will be used.
We provide loans with durations between 12 and 36 months and interest rates between 1.50% and 1.95%.
9. DBP Small Business Puhunan Loan Program (SBPLP)
The DBP SBPLP helps the government in its mission to provide small businesses with operating capital. Small borrowers may use this program as a stepping stone to the standard lending program, where they can apply for and receive larger loans.
Loan amount: Php300,000 to Php1,000,000
Loan Term: 1-2 years
Interest Rate: 9% to 10%
Additional Information:
Their application form is available online. Their brochure is also available for download.
There is a P300,000 minimum and a P1,000,000 maximum loan amount. The maximum loanable amount is 50% of audited net income and 60% for renewal loans.
The annual percentage rate (APR) for a one-year term loan is 9%, while the APR for a two-year term loan is 10%.
In one lump payment, DBP credits the borrower's bank account.
However, borrowers are charged 3 percent of the total loan amount after it has been accepted and recorded, and non-DBP account postdated cheques are required as collateral.
10. Esquire Financial Business Loan
This loan, intended for SMEs, is a component of the company's initiative to support the entrepreneurial spirit of Filipinos. Loan amounts range from P100,000 to P10,000,000 (with collateral), with a 3.5% monthly interest rate. However, loan periods range from three months to a year.
Loan amount: Php100,000 to Php10,000,000
Loan Term: 3 months – 1 year
Interest Rate: 3.5% monthly
How to Apply:
Visit their website, click "Create An EFI Account," complete the online application form, and submit the required files to register. Those who provide their three most recent bank statements will be eligible for pre-approval.
After that, wait 48 hours before receiving an SMS or email confirming your permission.
FAQs
What are the types of Business Loans?
            There are many types of business loans you can get, and here are a few.
Term Loans
Credit Lines
Secured Business Loans
Unsecured Business Loans
What are the Qualifications for business loans?
These are the primary requirements–
Must be at least 21 years old and younger than 65, with a strong credit history
A company must register with DTI or SEC.
A profitable business must have been in existence for three years.
Also, businesses must achieve specific yearly revenue requirements.
MUST-READ AND SHARE!
2023 Your Practical Wedding Guide
Your Ultimate Access to Kuwait Directories in this COVID-19 Crisis
Investments and Finance Ultimate Guide
OFW FINANCE – Money News Update that you need to read (Table of Contents)
A Devotional for having a Grateful Heart
Stock Investment A Beginner's Guide
How To Save Money Amidst Inflation
Philippines Best Banks with High-Yield Savings Return
Essentials Before Applying For a Credit Card
Credit Card Starter Guide for Beginners
If you like this article please share and love my page DIARYNIGRACIA PAGE Questions, suggestions send me at diarynigracia @ gmail (dot) com
You may also follow my Instagram account featuring microliterature #microlit. For more of my artworks, visit DIARYNIGRACIA INSTAGRAM