Last Updated on 4 months by DiaryNiGracia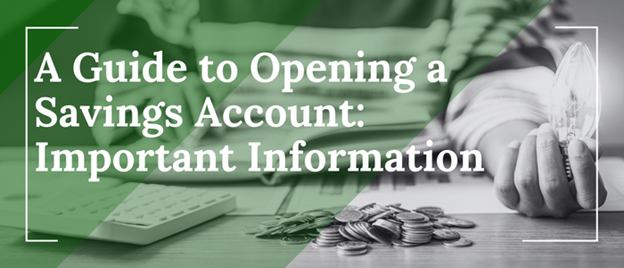 Getting Started with Savings
Keep in mind that when it comes to saving money, you have complete choice over when and what you spend your savings.
Minutes to Read: 16 minutes
Age Bracket: 18-50 years old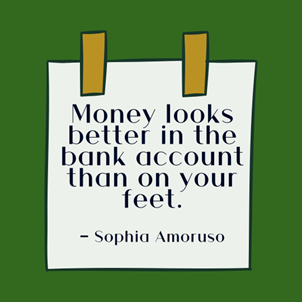 Did you know? In 2019, 51.2 million unbanked adults in the Philippines, or 71% of the adult population. Nearly half (45%) of those without an account lack funds, the main obstacle.
What is a Savings Account?
What is saving? Saving money isn't the same as having a savings account. The simplest and safest way to save money is ought to be in a bank. Banks provide various savings account options where you can deposit cash and receive interest. Additionally, because banks are PDIC-insured up to a particular amount. You may be 100% certain that your money is secure there. Of course, you must consider the primary motive for opening an account. 
Savings accounts

are perfect for transferring and withdrawing money from savings accounts quickly. One of the essential sorts of bank accounts enables you to keep cash securely and, at best, earn interest.
Most people choose standard savings accounts with their local or national bank, but other options are also available.
Factors To Check When Creating a Savings Accounts
Check these things before opening a savings account to ensure that you are agreeable to any perks and fees associated in opening what you prefer, be sure to inquire about the following before opening a savings account.  
Rate of Interest

. Look for the interest rates for each account. Find the one that will help you save the most money.

Minimum Balance

. There is a required minimum sustaining balance for each account, often between PHP5,000 and PHP15,000.

Online Banking.

Ask if the online banking services allow you to monitor your transaction online easily. Find out what kind of transactions you can complete online and any associated restrictions.

Location.

Choose a bank with a branch close to your house so you can visit quickly if necessary.

Charges.

For savings accounts, not all banks apply the same fees. Before creating an account, please do some research and compare their costs.

Transactions Restrictions.

Banks have different limits for transactions. Choose one with higher restrictions if you anticipate needing access to more considerable funds in emergencies.

Suppose PDIC insures it

. PDIC insures savings up to 500,000 Philippine Pesos. It indicates that as long as the sum is less than ₱500,000, you will always receive your money.
A personal preference knows where to deposit your money and how much should go into each account. It will depend on your particular circumstances, such as your age, the number of children you have, your family situation, and how far you are away from retirement age.
What Makes You Need One? Many people open a savings account with the full intent of saving their money for later use, even when they already use a checking account for everyday activities. You might require a savings account to increase your money for a particular reason, even if other people open one to store cash.
Here are several explanations for opening a savings account, this has a variety of benefits. These benefits usually concentrate on assisting you in long-term account growth.
Some of the most popular benefits of a savings account are as follows:
The spending limitations may make it simpler for you to save money.

Your account balances are eligible for interest.

You might utilize it as a stepping stone for more considerable expenditures.

You can achieve many financial objectives.

Because of security measures, you can feel at ease.
The Disadvantages:
It's challenging to make an emergency withdrawal of your money. 

To obtain more significant returns, you must keep maintaining higher balances.

Minimum balances are regularly maintained.
You shouldn't be able to access your savings at will because this money is not for daily expenses. Everybody spends their savings differently. Yet, savings should accumulate gradually without being disrupted by impulsive expenditures.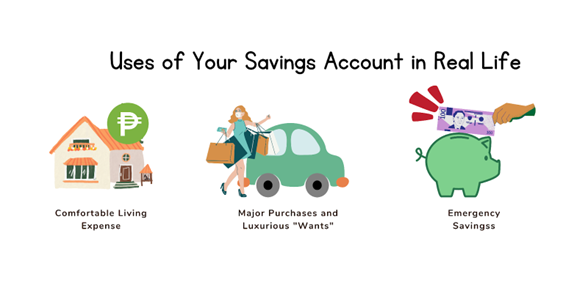 How to Calculate Simple interest in a savings account
Whether one will be managing a household budget, a business concern, or a nation's economy, one should be concerned with interest.
We start with SIMPLE INTEREST, which is the interest computed yearly.
To compute for simple interest, consider the following:
P = Principal amount (the original sum of money)
R = Rate ( expressed as a %  yearly)
N = periods (in years)
I = Simple Interest in Pesos
It is computed simply by multiplying the principal, rate, and time. 
In symbols:
 I =P x R x N
Example:
Say you have a savings account with ₱5,500 that earns 1% interest per year.
Given:
P = ₱5,500
R = 1%
N = 1 year
I =₱5,500 1%1 =₱55.
Your initial amount of money of ₱5,500 accumulates ₱55 per year. 
All financial decision-making must consider the basic idea that money has a time value. A thousand pesos today is worth more than a thousand pesos next year because a thousand today can be a thousand pesos plus interest next year.
Example:
Another example would be, 
How much must a father save today at 15% simple interest to have ₱245,000 for his son's college education five years later?
To compute for present value at simple interest, consider the following.
P = Present Value =F1+RN
F = Final Amount Due
R = Interest Rate per year in %
N =periods in years
Given:
F = ₱245,000
R = 15% = 0.15
N = 5 years
P =₱245,0001+(0.15)(5) = ₱140,000
Father must have ₱140,000 in his savings account with 15% interest for him to have ₱245,000 for his son's college education.
Alternative of Savings Accounts
After realizing the value of having a savings account, you should choose the one that best suits your requirements. You'll want to balance your funds as you become more comfortable with your financial situation. You will want to hold your money in various accounts as you start saving more. 
A common way for people to save money is through a savings account. However, did you know that additional savings accounts are available to you? Money market and high-yield savings accounts are two different types of savings accounts. If you want to earn more interest on your account or if you want more control over how you handle it, these could be a good alternative for you.
A personal preference knows where to deposit your money and how much should go into each account.
What is a high-yield savings account?
High-Yield Savings Account: A high-yield savings account is simply a term that indicates it is paying a "high" amount of interest; it is not any different from a standard savings account. Most people generally understand the fundamental ideas behind a checking account and a savings account. 
What kind of money should you put in a high-yield savings account?
Now that you have a basic understanding of a high-yield savings account. Let's discuss how much and what kind of money you should keep there. Your emergency fund is one form of account that works well in a high-yield savings account and should be in a different account than the one where you regularly keep your expenses paid, typically a checking account.
You shouldn't maintain a lot of money in your checking account. Just have enough cash on you for the month's regular expenses. The majority of checking accounts offer virtually no interest at all. Therefore, a high-yield savings account is an excellent choice for extra cash that you wish to remain liquid.
 And it's a wise financial choice to put that money in something that at least earns a decent rate of interest.
How to Calculate compound interest in a savings account
At simple interest, a savings of  ₱1,000 at 12.5% earns ₱125 per year. In three years, the simple interest would amount to ₱375. However, if the interest earned is added to the principal and this new principal draws interest, the savings increase more rapidly than simple interest. Interest paid on increasing principal in this way is known as COMPOUND INTEREST.
The following example gives a clear and better understanding of compound interest.
Example:
Suppose the  ₱1,000 savings for three years at 12.5% compound interest compounded annually.
The computation for the compound interest is as follows:
Original Principal ₱1,000.00
Interest for the first year at 12.5% (₱1,0000.1251) ₱    125.00
Principal at the start of the 2nd year (₱1,000 +125) ₱1,125.00
Interest for 2nd year at 12.5% (₱1,125 0.1251) ₱    140.625
Principal at the start of the 3rd year (₱1,125 +140.625) ₱1,265.625
Interest for 3rd year at 12.5% (₱1,265.625 0.1251) ₱    158.203
Amount at the end of 3 years (₱1,265.625+158.203) ₱1,423.828
The total compound interest earned on the actual savings for three years is: I =₱125+140.62+158.20 =₱423.83   as compared to ₱375  at simple interest over the same length of time. 
The difference of ₱48.83 (₱423.83-₱375) is the earned interest, while the total of ₱1,423.83 is the COMPOUNDED AMOUNT which consists of the original principal plus the compound interest ((₱1,000+₱423.83).
Note that compound interest is simply a repeated application of simple interest. But you earn more, and your savings grow.
What is Checking Account?
It's okay to have one checking account when you initially begin your financial path, but as your wealth grows, you will likely start holding it in various bank accounts. You'll want to balance your funds as you become more comfortable with your financial situation.
You might also observe that checking accounts are primarily preferred for daily transactions when comparing a checking to a savings account. To make it easier for you to save and spend money. As a result, you manage your living expenses.
Checking accounts serve most of your banking needs and are mainly used to aid you with your daily transactions. These accounts use to receive money from family members or to pay utility bills via a banking app.
What Makes You Need One? A checking account is an essential factor of banking that provides access to several features, advantages, and services. You may handle your personal and professional financial demands using a checking account.
Checking accounts stand out as an essential financial tool for everyone to have because of these significant offers: 
Money can withdraw wherever and whenever.

Records transactions.

Keep your money safe from inflated costs.

Enjoy reassurance with security.

Pay without taking on additional risks.
The Disadvantage:
You can't get any interest.

Being mindful of transaction fees.

Minimum balances are regularly maintained.
You can make an infinite number of deposits and withdrawals from a checking account through a variety of methods. Being able to transfer money, make payments, and use the ATM anytime you want makes it perfect for usage as a standard account. Checking accounts got their name because you could utilize paper checks with them. Do's and Don't with Checking Account -(for short article)
What is a Money Market Account?
Money market accounts provide you with better interest rates than regular savings accounts. The Money Market Rate last July 2022  was 3.05%.
A Money Market account is a blend of a checking and savings account. A money market account is primarily a savings account. But much like a bank account, you'll also be able to write checks and make debit purchases.
Money market accounts typically have more balance requirements. You must maintain a certain amount of funds each month for an account to be open. If your balance falls below the required minimum, you can incur penalties or have your account closed. 
High-Yield Savings Account vs. Money Market Account
Some banking institutions refer to money market accounts as "high-yield savings accounts," while others distinguish the two. We'll review the high-yield savings account type distinct from money market accounts. You must keep a minimum monthly balance with a high-yield savings account, much like a money market account. The primary distinction between the two is that the money market allows you to issue checks and debit purchases, while high-yield savings do not.
Which do you think is Better: Money Market Account or Savings?
Should you open a high-yield account, a money market account, or a regular savings account? What do you think is the best to do?
Having an account for each of the three types is beneficial. Expanding your savings accounts could be an innovative method to do this. You could, but you would lose some of the benefits the money market and high-yield savings accounts offer. 
The issue with having just one savings account is that you presumably have multiple goals for your money. For instance, you could wish to put money aside for retirement, a house, and a trip. You could use a single saving account for all three of those things. 
Why not open a separate saving account for each of the three things? To maximize your savings, keep various savings accounts for your short-, medium-, and long-term financial goals. You may be able to increase your interest income while simultaneously receiving the required level of account mobility.
When to Open a Savings Accounts
Money is the driving force behind the enthusiasm that enables us to establish new businesses, fund retirement savings, make remittances, go shopping, maintain our homes, go on dates with our family, and more.
The most sensible and practical way to manage your money is to open a savings account that keeps track of your spending and savings with one of the top banks in the nation (WHICH WE'LL   TACKLE  NEXT TTIME IN ANOTHER ARTICLE). You can choose the kind of savings account that's suitable for you, as explained above.
Savings accounts work well for short-term financial goals.
Saving money for a trip

Holiday Savings

Saving for rent and security deposit

putting money aside for a particular occasion

Saving for home furnishings 
money market account for medium-term objectives
Saving for a new car

Spending less to renovate the house

Saving for long trips

For a child's support
The High-Yield savings account is ideal for Long-Term Goals 
Saving for the down payment on a mortgage

Retirement planning

Building up a college fund for your kids
Don't be scared to open multiple savings accounts for each of your saving objectives. And remember that you may constantly assess your financial situation and learn how to improve it.
What requirements are needed to open a savings account in the Philippines?
Bank requires applicants some requirements for them to review their profile. The procedure is the same, no matter which bank you decide to have.  But here is the list of the basic needs to secure a savings account. 
Compile all required documents
Two Valid IDs (with your name and your picture)

Two Photocopies of the presented Valid IDs

Two Copies of Recent 1 x 1 ID Picture

Billing Statement – for Address verification

Electric Bill

Water Bill

Credit Card Bill

Telephone or Wi-Fi Bill, etc.

Initial Deposit (may vary from bank to bank. Some have a minimum of ₱500 to ₱20,000)
Terminologies About Savings Account
PDIC Insured

– PDIC insures savings of up to  ₱500,000 Philippine Pesos. It indicates that you will always receive your money if the sum is less than 500,000.

Initial Balance

– the amount you must deposit to open an account.

Interest Base Rate

– determines how much your money will earn.

Balance to Earn Interest

– to receive interest on your money, you must maintain the minimum balance. Your money will not grow if it doesn't meet the maintaining balance.

Maintaining Balance

– How much you need to have in savings to avoid paying fees or charges.

Charges

– paying for services or being penalized in any way.

Online banking services

– the website or mobile app your bank can access.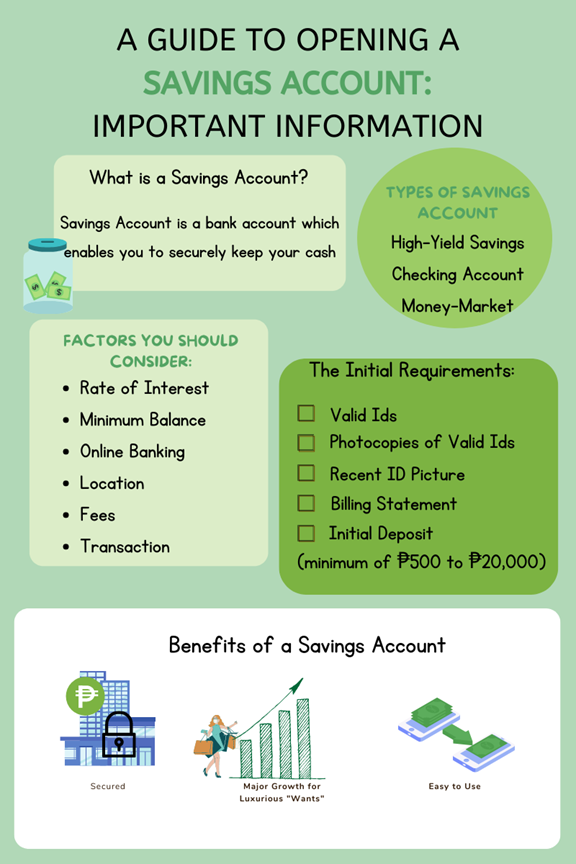 MUST-READ AND SHARE!
2023 Your Practical Wedding Guide
Your Ultimate Access to Kuwait Directories in this COVID-19 Crisis
Investments and Finance Ultimate Guide
OFW FINANCE – Money News Update that you need to read (Table of Contents)
A Devotional for having a Grateful Heart
Stock Investment A Beginner's Guide
How To Save Money Amidst Inflation
Philippines Best Banks with High-Yield Savings Return
Essentials Before Applying For a Credit Card
Credit Card Starter Guide for Beginners
If you like this article please share and love my page DIARYNIGRACIA PAGE Questions, suggestions send me at diarynigracia @ gmail (dot) com
You may also follow my Instagram account featuring microliterature #microlit. For more of my artworks, visit DIARYNIGRACIA INSTAGRAM